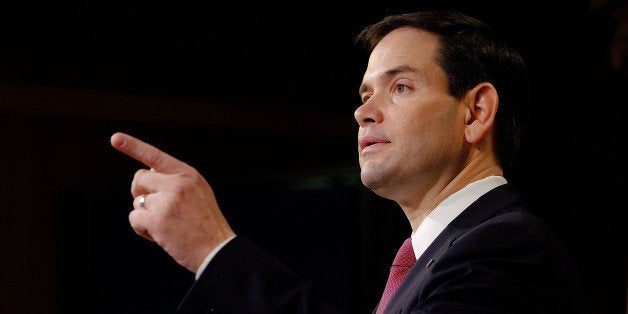 WASHINGTON -- Republicans loudly protested President Barack Obama's historic detente with Cuba on Wednesday, arguing that diplomatic relations with a nation with a history of human rights abuses sets a bad precedent for U.S. interests around the world. But their outrage seemed limited to Cuba, and not to the other human rights-abusing nations that already maintain diplomatic relations with the United States.
Of the 16 countries identified by a recent Freedom House report as the world's worst human rights abusers (Equatorial Guinea, Eritrea, North Korea, Saudi Arabia, Somalia, Sudan, Syria, Turkmenistan, Uzbekistan, Belarus, Burma, Chad, China, Cuba, Laos, and Libya), only four lack a U.S. diplomatic presence (North Korea, Syria, Cuba, and Somalia, which is restoring relations). The rest had some sort of U.S. consulate.
The fact that the U.S. maintains diplomatic relations with nations that have a record of human rights abuses has not precluded it from advocating for change, as evidenced by the American government's regular criticism of human rights violations in China and Saudi Arabia, for example.
Republican rhetoric on Cuba is also complicated by last week's explosive Senate report on harsh CIA interrogation methods after the 9/11 terror attacks. Take Sen. Marco Rubio (R-Fla.), for example. Rubio, the son of Cuban immigrants, chided the president on Wednesday for "coddling dictators and tyrants" by swapping USAID worker and prisoner Alan Gross for three Cubans who had been jailed in the U.S. for spying. He railed against the administration for dealing with a regime whose "brutal treatment of the Cuban people has continued unabated," and a government that has "harassed, imprisoned and even killed" its own people.
"This is going to do absolutely nothing to further human rights and democracy in Cuba," Rubio said in a later statement. "But it potentially goes a long way in providing the economic lift that the Castro regime needs to become permanent fixtures in Cuba for generations to come."
Rubio, incoming chair of the Senate Foreign Relations subcommittee on the Western Hemisphere, has been a longtime advocate of human rights. He regularly speaks out against abuses around the world -- in Iran, Venezuela, and Syria, for example. Nicaragua banned him from crossing the nation's borders over his efforts to sanction Venezuela.
"None of the things that that report criticized is ongoing," Rubio said of the Senate Intelligence Committee report. "Those individuals serving our country at the time in the intelligence community were acting under the orders of their superiors and approved by legal counsel. And all these people running around now complaining about it, a lot of them knew about it and didn't say anything."
Rubio's objection to Cuba's government is based on the reprehensible treatment of its own people. But his characterization of a dark chapter in U.S. history complicates his message to the world, which has essentially been to respect human rights.
Rubio isn't alone on Cuba. Many Republicans, and even Sen. Bob Menendez (D-N.J.), warned that Obama was naively letting the communist nation off the hook. But others, like Rep. Jason Chaffetz (R-Utah) and even human rights group Amnesty International, welcomed the development.
"It presents the best opportunity in half-century for human rights change in Cuba," Marselha Gonçalves Margerin, Amnesty International's advocacy director for the Americas, told The Huffington Post on Wednesday.
Before You Go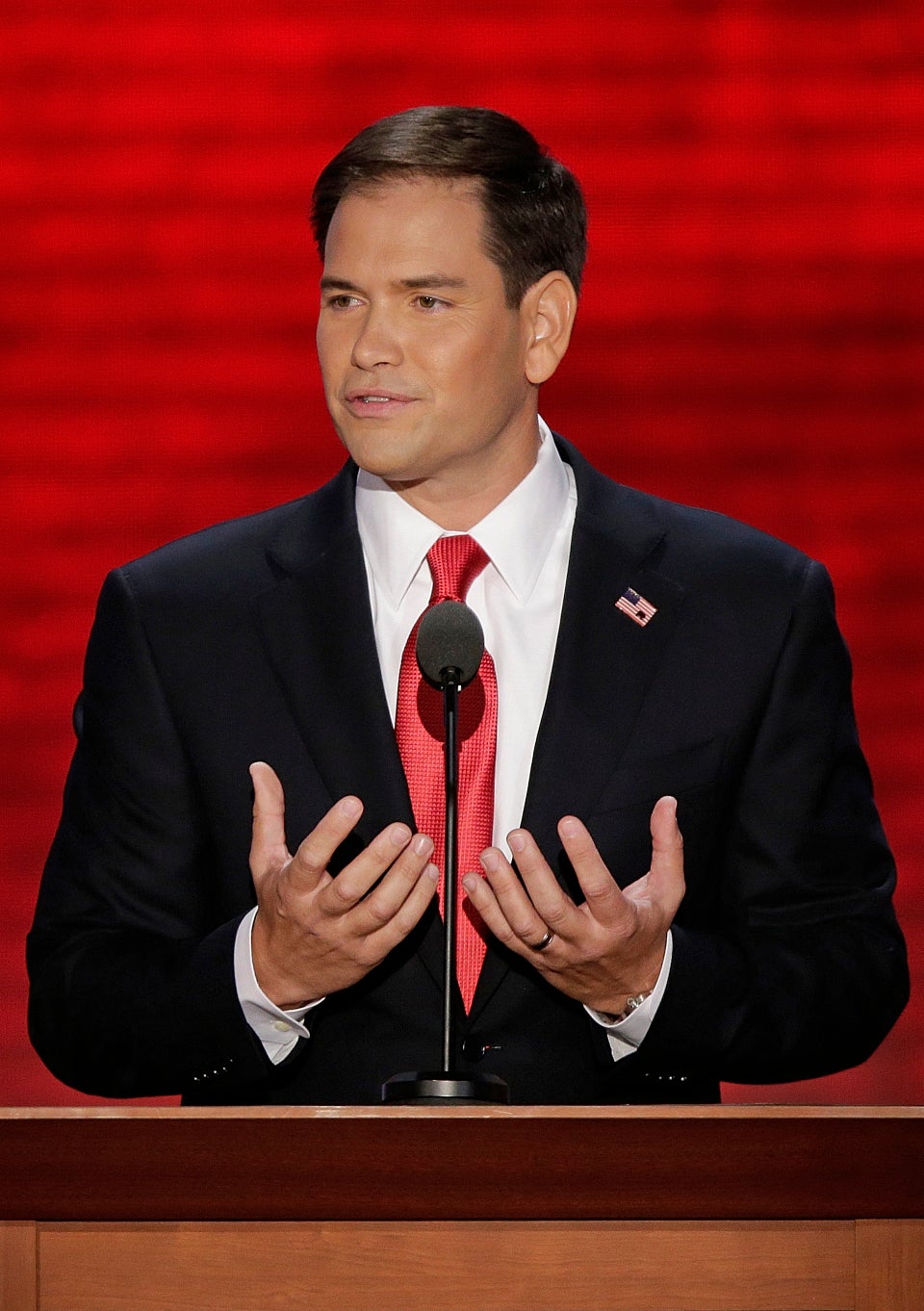 Sen. Marco Rubio
Popular in the Community