WASHINGTON -- Sen. Marco Rubio (R-Fla.) is standing by a bill he co-sponsored during his time in the Florida Statehouse that provided in-state tuition to undocumented immigrants
The 2004 law, Rubio told ABC's "This Week" on Sunday, was specifically tailored to only allow undocumented immigrants with a certain GPA and who graduated from a Florida high school to benefit from in-state tuition. They also had to have lived in the U.S. for a long time.
Rubio said he "absolutely" stood by his support of the bill, which was passed after he left the statehouse.
"It was very narrowly tailored to high-performing students who found themselves in a situation where they were brought here by their parents when they were 5, didn't even speak another language except English and therefore couldn't attend college because they were being charged like they were from out of state," Rubio said.
Rubio defended his stance, saying "we didn't legalize anybody. That's the issue here."
Rubio has said he aims to deny deportation relief to a majority of undocumented immigrants, but has dodged specifics on how or if he'd carry out mass deportations -- an effort supported by Republican presidential front-runner Donald Trump.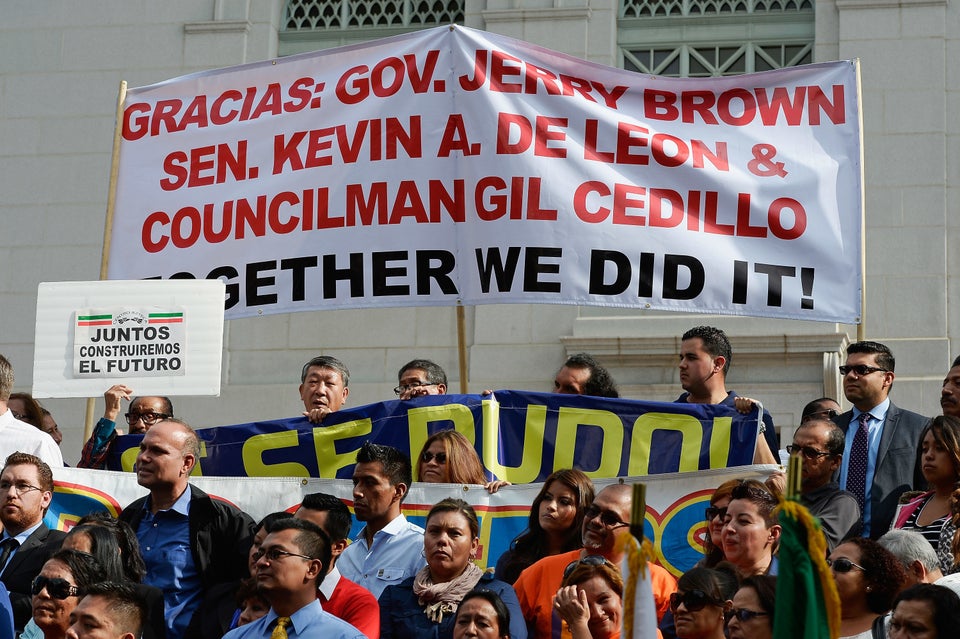 States That Grant Driver's Licenses To Undocumented Immigrants
Popular in the Community