WASHINGTON -- Breaking from several of his potential rivals for the White House, Sen. Marco Rubio (R-Fla.) said Tuesday that parents should "absolutely" vaccinate their children to preserve the health and safety of those around them.
"Unless they are immune suppressed for medical exceptions, but I believe all children should be vaccinated," Rubio said following a Senate Foreign Relations Committee hearing on Cuba, which he chaired.
"Absolutely, all children in America should be vaccinated," he added.
The Florida Republican cited his grandfather, who was disabled by polio, as an example of why vaccinations are necessary.
Rubio's comments on the issue stand in sharp contrast to those of his Republican colleague Sen. Rand Paul (Ky.). The libertarian-leaning senator said Monday that parents should have some degree of choice in the vaccination of their children because it is a matter of personal freedom.
"The state doesn't own your children; parents own their children," Paul said.
Paul also claimed that he has "heard of many tragic cases of walking, talking, normal children, who wound up with profound mental disorders after vaccines."
Rubio shot down that notion on Tuesday.
"There is absolutely no medical science or data whatsoever that links those vaccinations to onset of autism or anything of that nature," he said. "And by the way, if enough people are not vaccinated, you put at risk infants that are three months of age or younger and have not yet been vaccinated, and you put at risk immune-suppressed children that are not able to get those vaccinations."
Other potential Republican candidates for president, such as New Jersey Gov. Chris Christie, said parents should be allowed "some measure of choice" in regard to immunizations for their children. His office later clarified that "there is no question kids should be vaccinated."
The debate comes amid a growing measles outbreak in the United States. There are at least 102 reported cases of measles in 14 states, according to the Centers for Disease Control and Prevention.

Before You Go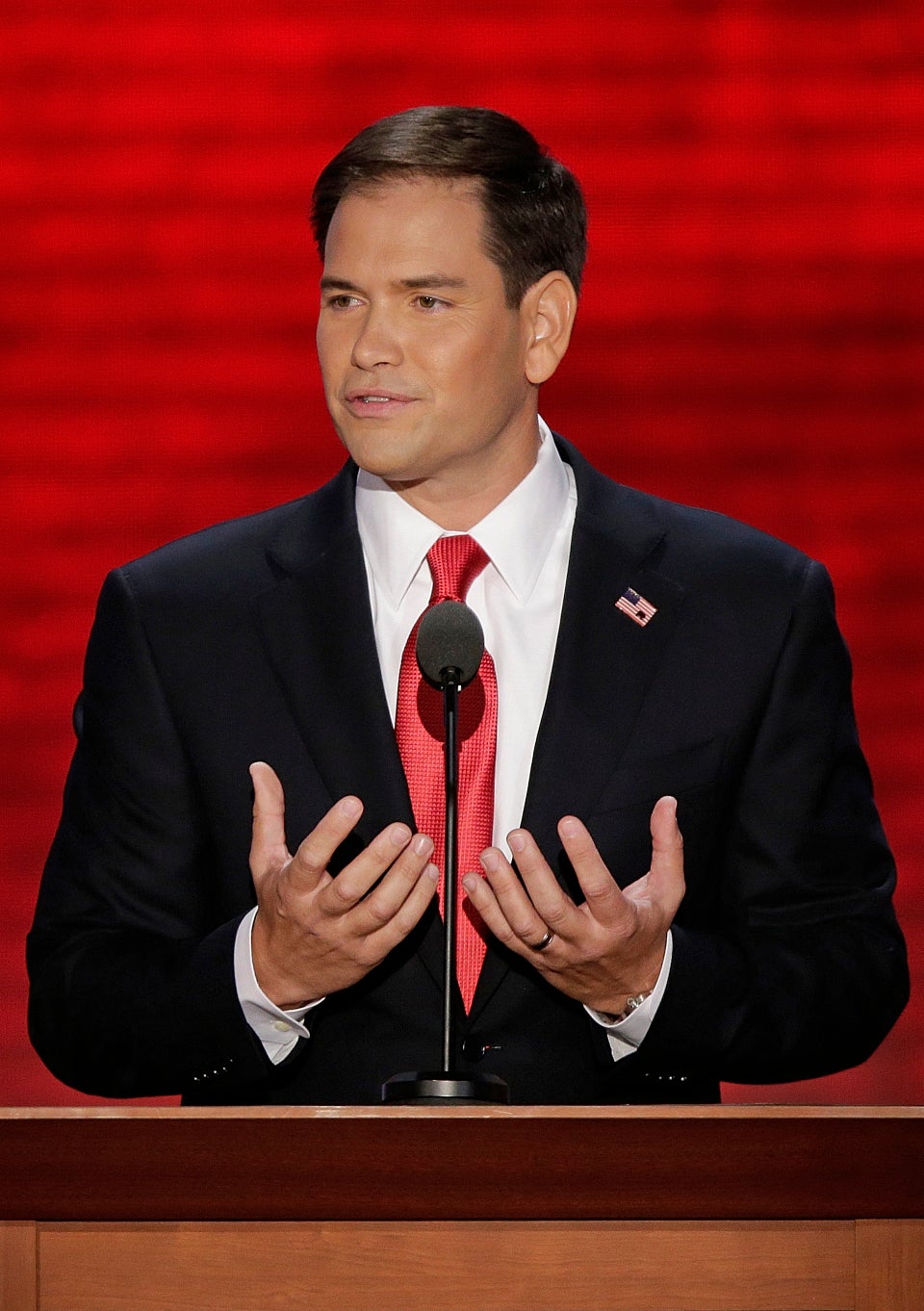 Sen. Marco Rubio
Popular in the Community