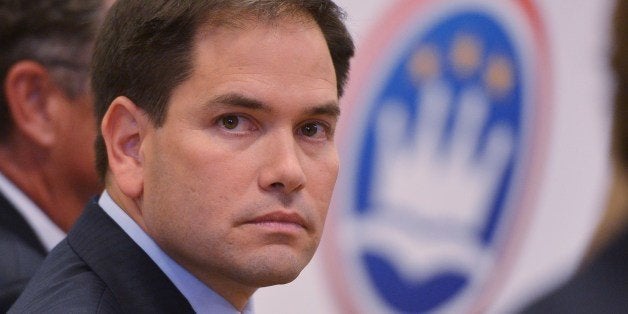 Daniel Snyder, the owner of Washington's NFL team, "should in no way be forced" to change its controversial name, Sen. Marco Rubio (R-Fla.) argued during an interview on ESPN's "Capital Games" podcast Tuesday.
"The decision is up to the owner to make," Rubio said. "He's in the PR business. He has to sell tickets. And ultimately he's going to face accountability from a business perspective for whatever choice he makes but ultimately it's his right to keep the team's name if he wants to."
Defending his May decision not to join 50 fellow senators in signing a letter urging NFL Commissioner Roger Goodell to change the team's name, Rubio argued that "our job is to face these major issues before the country, not to have an opinion on every topic that comes up."
"I'm not a game-show contestant, I'm a U.S. senator," he continued, "And my job is to have opinions about the important issue of the day."
Although Rubio cautioned Snyder to "listen to voices" criticizing the name, he maintained that Snyder should in "no way be forced to do it."
The team's nickname has been condemned as a derogatory slur against Native Americans by President Barack Obama, a range of Native American groups and dozens of U.S. lawmakers, but Rubio said he wasn't sure what to make of the word because he himself is not Native American.
"Well, I don't know a lot of the history behind it," Rubio said when asked what he thought of the team's name. "I'm certainly not a Native American so I wouldn't know enough about that until I read about it recently and I take that very seriously. If a group of Americans are offended by a term and its widespread use, we should take that into account and understand the true history of the name and what it means ... it's a perplexing issue."
According to a recent poll conducted by Langer Research, nearly a quarter of Americans (23 percent) now support changing the team's name -- a 9-point increase in the past year alone. But 71 percent favor keeping the moniker.
More than half of respondents, 54 percent, believe the name is unlikely to be changed, while 42 percent think it will be.
Several news outlets and prominent NFL writers have also refused to reference the nickname in stories this season.
Before You Go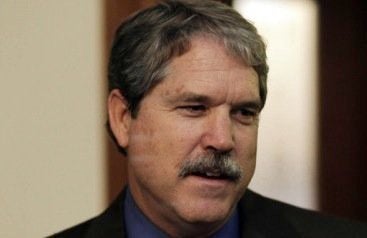 Racist Remarks Made By Politicians
Popular in the Community