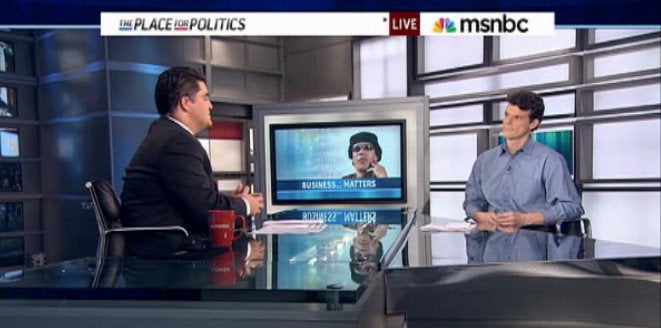 Huffington Post Reporter Marcus Baram appeared on MSNBC on Tuesday to discuss U.S. corporations that have had business dealings in Libya. Baram recently reported about this alliance on HuffPost.
During the interview, he explained that "there's numerous instances of them [U.S. companies] lobbying the U.S. government" to protect their business interests in Libya.
Since the unrest in the country began, Baram explained that many of these companies "are concerned that it might not be a friendly environment for them when the new government comes."
WATCH (via MSNBC):
Popular in the Community