 NEW YORK -- On Friday night, the Washington Post's executive editor will be throwing a post-election party at his house for staffers involved in the paper's political coverage. Some wonder, though, if the event could also be an early going-away party.
Marcus Brauchli has signaled to some people that he expects to be out by the end of the year, according to a source familiar with the matter.
Inside the Post's newsroom, there has been speculation for months that Brauchli will not be executive editor much longer, with rumors swirling that Boston Globe editor Marty Baron is most likely to replace him.
The Post's -- and specifically, publisher Katharine Weymouth's -- unwillingness to categorically deny ongoing rumors has only helped create the perception that Brauchli has become a lame duck editor atop the masthead. Or, as one Post source, put it: "Dead man walking."
It's not only in Washington that Brauchli's future is a topic of conversation among journalists. When recently taking aim at a Boston Globe story, Boston Herald columnist Howie Carr dismissively wrote that he hopes it "doesn't affect [Baron's] chances to become editor of the Washington Post."
This week, Post staffers and their counterparts at the Boston Globe have been putting their reportorial skills to use, calling each other trying to find out whether Baron is, indeed, replacing Brauchli. (Baron has not responded to several requests for comment from The Huffington Post in recent months.)
The Post newsroom speculation, which reached a fever pitch Friday morning, has filtered outside the newsroom since last spring.
Jim Romenesko reported in March that the Post approached New York Times assistant managing editor Rick Berke for its managing editor position, with sources telling Politico that the Timesman would've become "executive editor-in-waiting" and is taking over for Brauchli when he leaves "within the next year." (A senior Post source told HuffPost at the time that while there were talks with Berke, both sides mutually agreed not to proceed.)
In September, the Washingtonian asked, "Is Marcus Brauchli Soon to Be Out at the 'Washington Post'?" The Washingtonian's Harry Jaffe -- who's been quite critical of Brauchli in the past -- wrote that Baron and Seattle Times executive editor David Boardman were in the running. Last month, Forbes reported that Weymouth intended to replace Brauchli after the election.
In July 2008, Weymouth hired Brauchli to replace Len Downie, a legendary newspaper editor who has cast a long shadow for his successor.
Brauchli, a veteran foreign correspondent and former top editor of The Wall Street Journal, brought a different temperament to the top job. While staffers are quick to speak to Brauchli's intelligence and journalism experience -- albeit, far from Washington -- some saw him as too detached in the newsroom and unable to improve the morale of a place that's been hit hard by several rounds of buyouts and high-profile departures.
Brauchli also faced another challenge in winning over the rank-and-file. He and Weymouth came under fire after the revelation that the Post was planning a series of off-the-record "salons" that offered lobbyists a private audience with Post editors and reporters at the publisher's home, with a price-tag reaching as much as $250,000.
Brauchli's future notwithsthanding, Post staffers are also waiting to find out who will be named managing editor when Liz Spayd leaves the position, which she's expected to do soon. The front-runner is national editor Kevin Merida, with foreign editor Doug Jehl and local editor Vernon Loeb considered contenders, according to sources not authorized to speak for the paper.
Post editors and political reporters addressed staff Friday afternoon at a cupcake party to celebrate election coverage, Post sources said. However, the anticipated masthead shake-up didn't come up.
A Washington Post spokeswoman did not respond to a request for comment.
Before You Go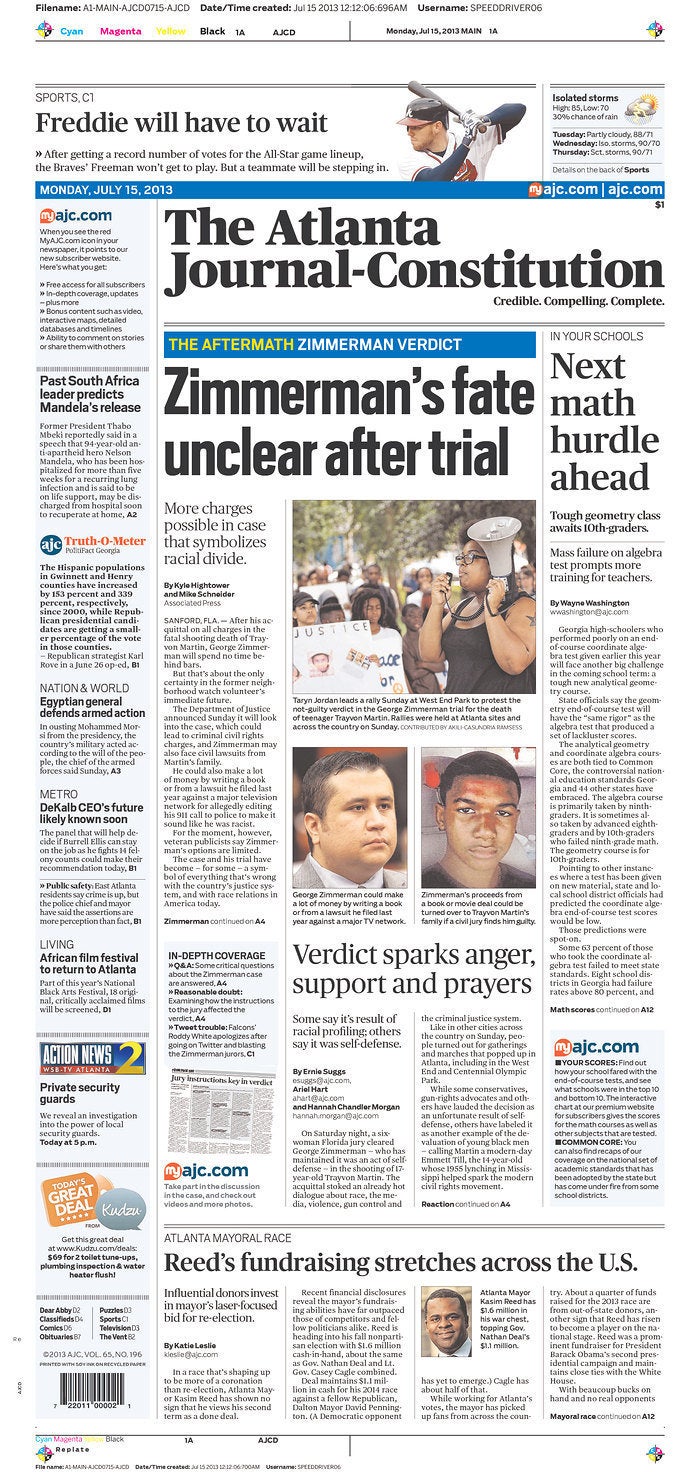 25 Biggest U.S. Newspapers In 2012
Popular in the Community