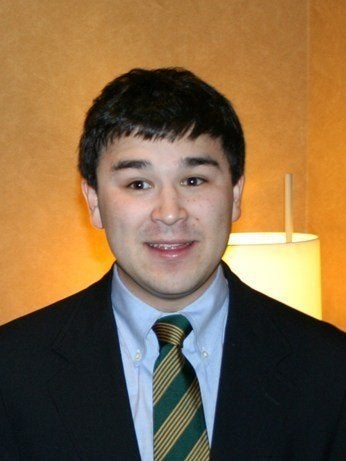 On July 7, 2007, Marcus Epstein had too much to drink and stumbled onto Georgetown's scenic, shop-lined M Street, walking in no particular direction. At 7:15 p.m., he bumped into a black woman, called her a "nigger," and struck her in the head with an open hand. An off-duty Secret Service agent was watching. Epstein "jogged away," according to the agent's affidavit, and when Epstein was finally chased down, he "continued to flail his arms while being taken into custody."
After this, say Epstein's friends, the then-24-year-old conservative activist radically changed his life. He swore off drinking and started attending meetings of Alcoholics Anonymous. He started treating the bipolar depression that had gone undiagnosed until that run-in with the law. In January 2008 Epstein plea bargained to a charge of simple assault, as part of a settlement that included a letter of apology to his victim and a $1,000 donation to the United Negro College Fund. He will be in court again July 8, but because he met the terms of his settlement, Epstein's employers expect the ordeal to end then and there. Epstein could not be reached for comment on Monday.
Calling all HuffPost superfans!
Sign up for membership to become a founding member and help shape HuffPost's next chapter
Read more on Washington Independent