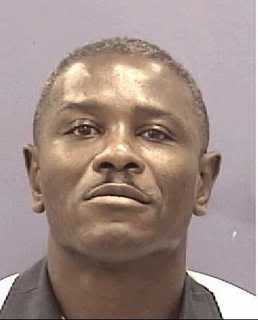 The lawyer for a Georgia death row inmate says a penis-shaped chocolate could play a crucial role in setting her client free.
Wellons' trial cannot be considered fair, argues his lawyer, Mary Elizabeth Wells, because the judge and bailiff received gifts of erotically-shaped chocolate from jurors, according to the Atlantic Journal-Constitution.
Juror Mary Jo Hooper told the paper she had ordered a box of chocolates to share with jury members and courtroom employees. The candy store employee, a friend of Hopper's, included one piece of chocolate shaped like a penis in an attempt at humor.
Hooper, now 63, claims Cobb Superior Court Judge Mary Staley expressed her curiosity after hearing about the candy phallus, the Seattle Times reported. Hooper then gave it to her as a gift when the trial was over.
Additionally, bailiff Loretta Perry allegedly received a piece of chocolate shaped like women's breasts. Hooper maintains that there were no breast-shaped chocolates in her order, and no other juror has owned up to such a gift.
Wells says the whole ordeal indicates the jury was not taking the murder trial seriously.
"This is even embarrassing to discuss in open court," she told judges on Friday. "This is not dignified."
Appeals for Wellons were initially rejected by several courts. In 2010, however, the Supreme Court ordered a federal review panel to take another look at the case, noting that a death penalty case "must be conducted with dignity and respect."
11th U.S. Circuit Court of Appeals in Atlanta is expected to announce its decision in upcoming months.

Calling all HuffPost superfans!
Sign up for membership to become a founding member and help shape HuffPost's next chapter
BEFORE YOU GO