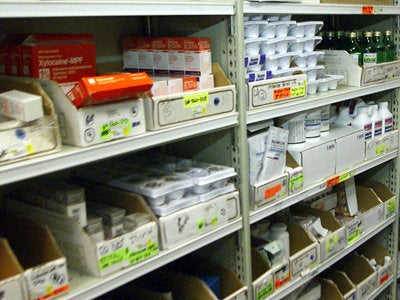 A pregnant woman in Fort Lupton, Colorado was accidentally given an abortion drug at a pharmacy.
KDVR in Denver reports that Mareena Silva, who is 6 weeks-pregnant, walked into a Safeway pharmacy to pick up antibiotics that her doctor had prescribed.
Instead, she was handed Methotrexate--a drug typically used in chemotherapy regiments--because the pharmacy confused her with another customer with a similar name. Methotrexate has also been used to terminate pregnancies.
Silva told KMGH in Denver that she took the drug because she thought it was her antibiotics.
The National Center for Biotechnology Information describes Methotrexate as a drug with "very serious side effects," and advises patients to exercise extreme caution when pregnancy is involved, as it "may harm the fetus"
Safeway released a statement saying they were "very concerned about how this happened and we are conducting a full and complete investigation." The company says it "has pharmacy systems and processes in place to prevent this kind of occurrence."
Silva received immediate medical attention after taking the drug, and is currently unsure how her unborn baby will affected.
Related
Popular in the Community