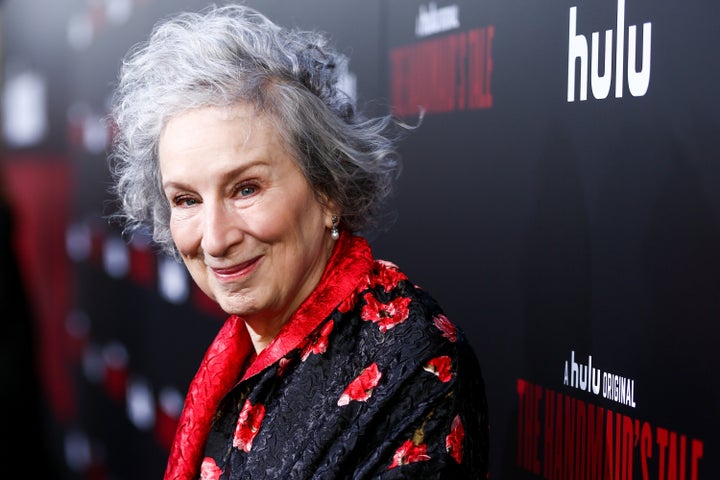 "I'm not bored with it," Atwood answered. "But we have to realize it's become one of those general terms that can mean a whole bunch of different things." Atwood continued, explaining that the word has been molded to have so many unique interpretations. 
"If people can't tell me what they mean, then they don't really have an idea in their heads of what they're talking about," she said. "So do we mean equal legal rights? Do we mean women are better than men? Do we mean all men should be pushed off a cliff? What do we mean? Because that word has meant all of those different things."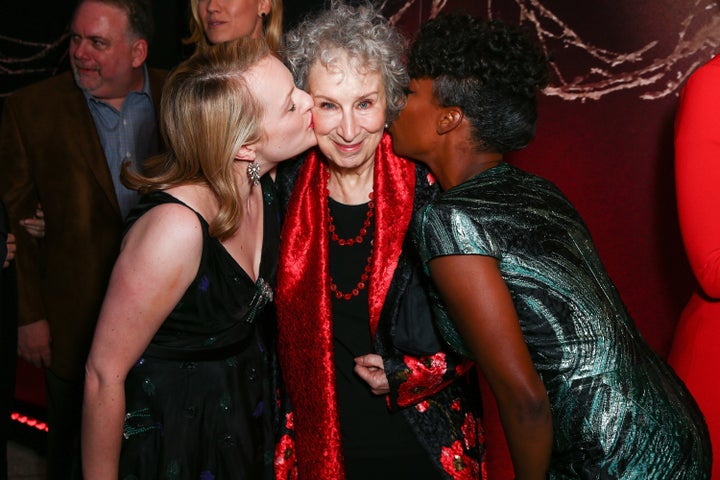 Atwood emphasized that, for her, being a feminist doesn't mean agreeing with everything every woman says, or blindly supporting someone's policies or beliefs just because they are a woman. She referenced conservative United Kingdom Prime Minister Theresa May as an example. 
"Are women always right? Give me a break! I'm sorry, but no! Theresa May is a woman, for heaven's sakes!"
Her feminism, she told Watson, is more about action. 
"If we mean, should women as citizens have equal rights, I'm all for it," she said. "And a number of advances have been made in my lifetime regarding property rights and divorce and custody of children and all of those things."
Watson also asked the author and activist if ― considering the Handmaid's Tale is such a daunting story of women being systemically robbed of their bodily autonomy ― she's been particularly terrified under the Trump administration. The signature handmaid costumes inspired by her book have sprouted up not just all over the U.S., but in Europe as well, as a symbol of protest against Trump's administration, which is increasingly hostile to women.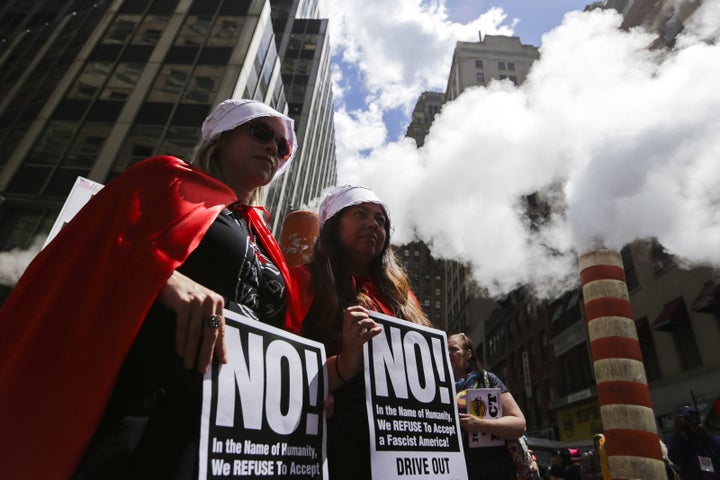 "I'm not easily depressed by these sorts of things," Atwood said.
"If you were born in the '90s, you were born into a world where quite a few rights for various groups had been established, at least in the West, and you thought that was normal," she told Watson.
"But if you're older than that and you were born into a world in which this was not the case, you saw the fights that went into those rights being established ... I don't think America is rolling over in acquiesce to all of this."
Calling all HuffPost superfans!
Sign up for membership to become a founding member and help shape HuffPost's next chapter
BEFORE YOU GO
PHOTO GALLERY
Oprah's Book Club: The Complete List