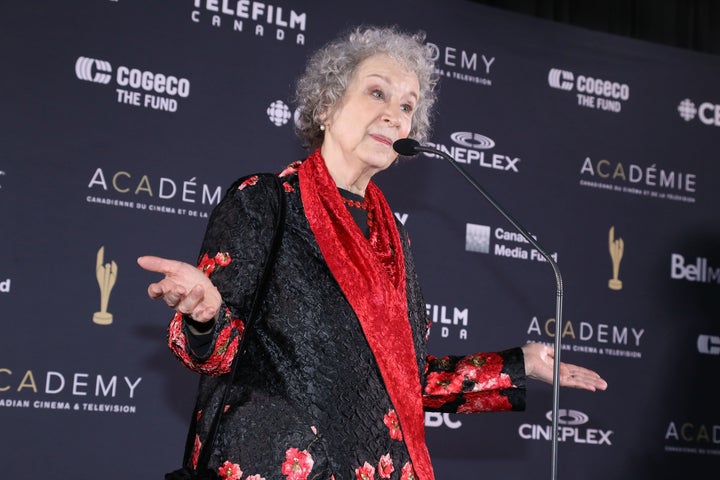 Now author Margaret Atwood is connecting something else to the famous science fiction franchise: the 9/11 attacks.
In an interview published by Variety on Tuesday, Atwood speaks about a pre-9/11 Danish opera that was based on her novel The Handmaid's Tale, which takes place in a dystopian future.
According to Atwood, the opera, which premiered in 2000, began with a reel of various things being blown up, including the Twin Towers. Atwood said that when the opera was performed after 9/11, the footage of the buildings needed to be taken out "because it was no longer in the future."
"Does that give you a creepy feeling?" the author asked her interviewer.
When her interviewer agreed, the conversation took an odd turn.
"They didn't get that idea from my opera, don't worry," Atwood said, referring to the al-Qaeda terrorists who hijacked four commercial airplanes and crashed two of them into the World Trade Center in New York City on Sept. 11, 2001. "They got the idea from 'Star Wars.'"
When Atwood was asked whether she actually believed that, she said:
Remember the first [movie]? Two guys fly a plane in the middle of something and blow that up? The only difference is, in 'Star Wars,' they get away. Right after 9/11, they hired a bunch of Hollywood screenwriters to tell them how the story might go next. Sci-fi writers are very good at this stuff, anticipating future events. They don't all come true, but there are interesting 'what if' scenarios.
Although the Canadian author has a point about science fiction occasionally predicting the future, her comments about "Star Wars" struck many as bizarre.
When asked earlier in the Variety interview if she thought The Handmaid's Tale was a feminist story, she said: "What does that mean? Look up types of feminism. You'll find 50 of them."
As for her irreverence, when the entertainment magazine asked if the title of her famous novel was influenced by Geoffrey Chaucer, Atwood responded with: "Well, sure. I like Chaucer."
HuffPost reached out to Atwood to clarify her comments, but did not receive a response before the publication of this post.
Popular in the Community