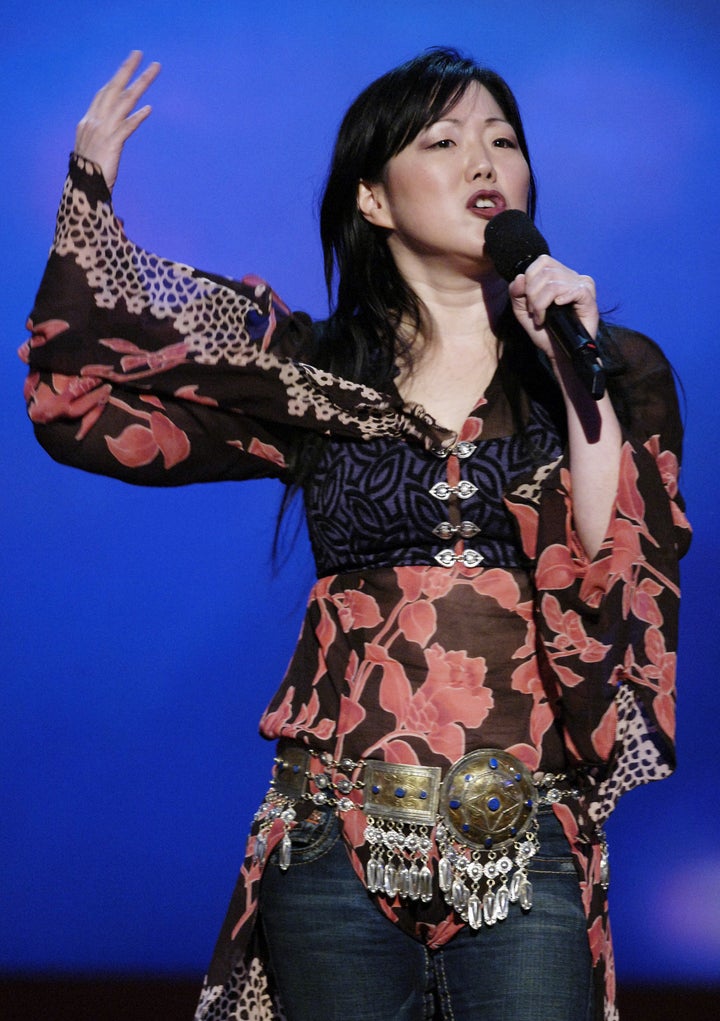 In an interview with Edward Lewine, for the "New York Times Magazine," Margaret Cho said about sexual politics:
"I refer to myself as gay, but I am married to a man. Of course, I've had relationships with women, but my politics are more queer than my lifestyle."
Cho, who has spoken openly about both her heterosexual and homosexual relationships in her routines, grew up in San Francisco in the '70s and '80s and credits the gay men and drag queens she knew there for teaching her how to be herself and be brave. "If it were not for gay men, I would not talk to men at all...I am heterophobic," she said in her comedy special "I'm The One That I Want." (VIDEO BELOW)
"It's not a traditional situation. It's not a committed marriage. We're just friends who share space. My parents don't understand it. They just send us Yahoo E-cards wishing us well."
The interview she gave the "Times" mostly focused on her career and likes, but the comedian also addressed a disappointing encounter with Sharon Stone:
"She was very hot and very beautiful and such a big actress at the time. I asked her if I could take a picture with her, and she gave me a look with daggers. It was really crushing."
She might have had better luck with a gay male actor. Here are two videos from Cho's "I'm The One That I Want" in which she explains her affinity for both lesbians and gay men.
Cho on working on lesbian cruises and why lesbians "like whale watching more than pussy":
Cho on why she loves the word "faggot":
Popular in the Community