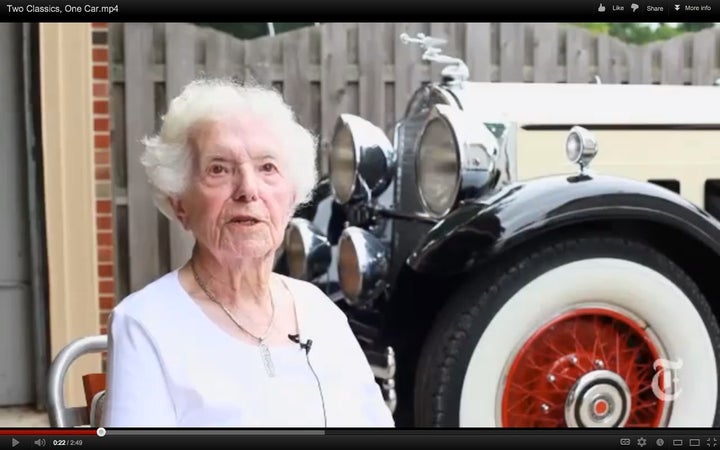 Margaret Dunning is not like most 102-year-olds. The Plymouth, Mich., native is a celebrity of sorts within the antique car show circuit, where the still-active driver and "Belle of the Concours" displays her automotive baby: a gorgeous, cream-colored 1930 Packard 740 Roadster.
But the energetic centenarian is far from done yet. This week Dunning learned she had been given a full scholarship to return to school, nearly 80 years later, to finally earn her business degree.
Auto products manufacturer The FRAM Group decided to help send Dunning back to the University of Michigan's Stephen M. Ross School of Business after seeing a story about her lifetime devotion to cars, Today.com reports. Dunning will also get free auto parts for life, a nod to the fact that she still changes the spark plugs and oil on her cars.
Dunning has been driving for most of her life. She grew up on a dairy and potato farm not far from Henry Ford's residence, and her father taught her to drive at the tender age of 8, The New York Times reports. After graduating from high school, Dunning set off to U of M, but was forced to drop out during the Great Depression to help her widowed mother.
The school, located in Ann Arbor, is within driving distance of Plymouth, Mich., and Dunning said she's already planning out her commute. Speaking with Today.com, Dunning said she was very excited about the opportunity.
"I'm very, very pleased about it," she said. "I feel that I've been granted a few years that other people do not have, and I am really very happy that I have this beautiful old world to live in."
It's a well-earned honor for a woman who has spent the better portion of her own life giving back.
When not showing her car collection, Dunning volunteers in her home community and helps out the Plymouth Historical Museum, of which she is a patron. The Community Financial Credit Union also administers a Margaret Dunning Scholarship to college-bound individuals who epitomize the credit union's "People Helping People" philosophy, according to its website.
CORRECTION: An earlier version of this article reversed the locations of Margaret Dunning's hometown and the main campus of the University of Michigan. In fact, University of Michigan is located in Ann Arbor, and Dunning resides in Plymouth, Mich.
Related
Before You Go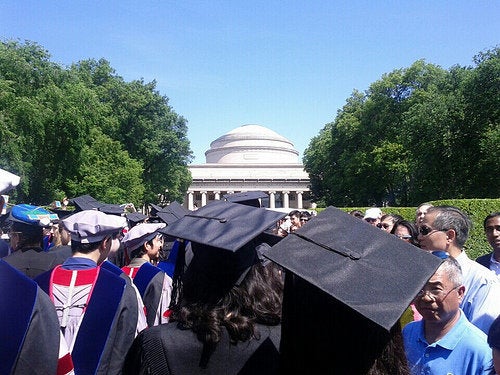 Top US Colleges Graduate Salary Statistics