WASHINGTON -- Margaret Thatcher's death on Monday at 87 has brought tributes from all over the world.
All over the world, that is, except for South Africa. Going against overwhelming mainstream sentiment, Thatcher refused to impose sanctions on South Africa's apartheid regime and went so far as to describe the African National Congress in 1987 as terrorists. "Anyone who thinks it is going to run the government in South Africa is living in cloud-cuckoo land," she said of the ANC at the time.
The ANC might have ground its teeth raw producing its statement on her death. "Her passing signals the end of a generation of leaders that ruled during a very difficult period characterised by the dynamics of the Cold War," said ANC spokesman Jackson Mthembu. "She was one of the strong leaders in Britain and Europe, to an extent that some of her policies dominate discourse in the public service structures of the world."
By invoking "public service structures," Mthembu is referring to Thatcher's relentless and largely successful push to privatize transportation, pensions and other government-controlled elements -- policies the ANC opposed in general.
"I've just sent a letter of congratulations," Jordan said. "I say good riddance. She was a staunch supporter of the apartheid regime. She was part of the right wing alliance with Ronald Reagan that led to a lot of avoidable deaths."
The last South African president under apartheid, F.W. de Klerk, praised Thatcher for siding with his regime. De Klerk's government, like Thatcher's, eventually bowed to the inevitable and backed away from South Africa's racial segregation policy. De Klerk took pains in his statement to posthumously crown Thatcher a "steadfast critic" of apartheid."
"Although she was always a steadfast critic of apartheid, she had a much better grasp of the complexities and geo-strategic realities of South Africa than many of her contemporaries," de Klerk said in a statement. "She consistently, and correctly, believed that much more could be achieved through constructive engagement with the South African government than through draconian sanctions and isolation."
He concluded his statement by saying "I am honoured to have had Margaret Thatcher as a friend."
CLARIFICATION: Thatcher has often been credited with the quote that "anyone who thinks it is going to run the government in South Africa is living in cloud-cuckoo land." The quote also has been attributed to one of her spokesman. The quote was the inspiration for the title of the 1997 book Last Days In Cloud Cuckooland: Dispatches From White Africa. Notes upon the book's release credit Thatcher with the quote.
Related
Before You Go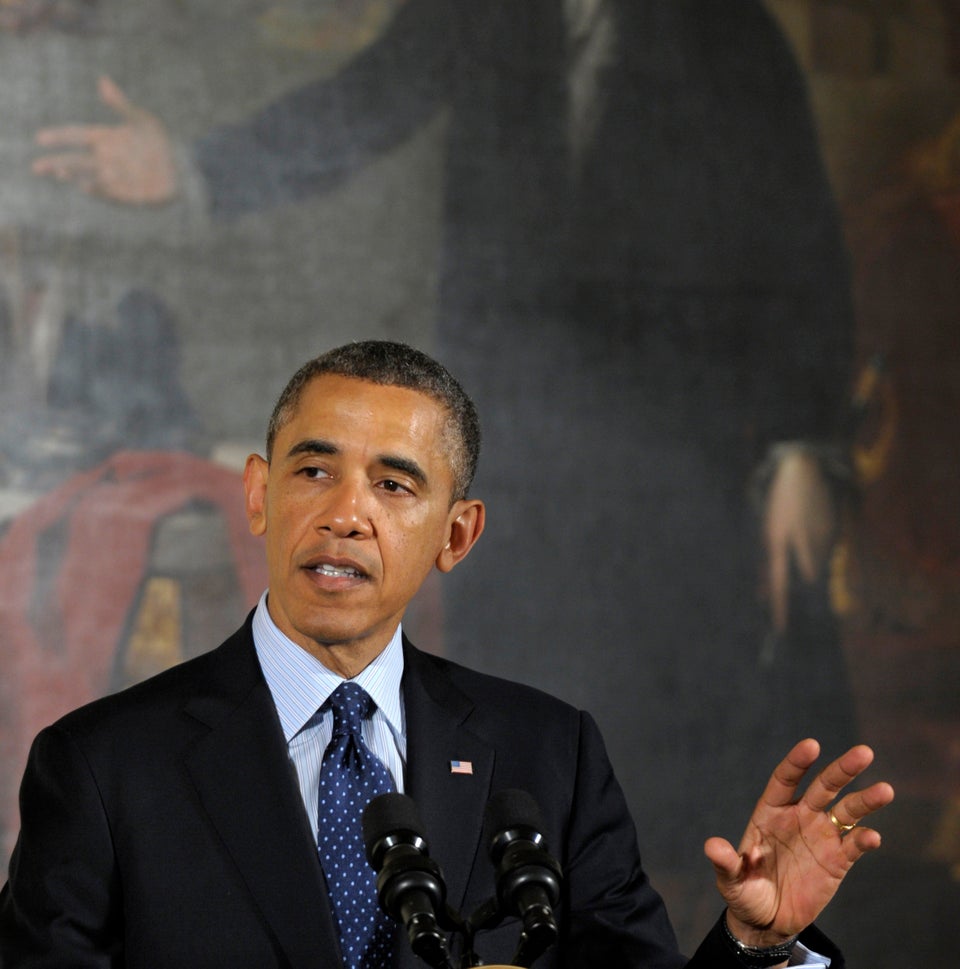 Politicians React To Margaret Thatcher's Death
Popular in the Community