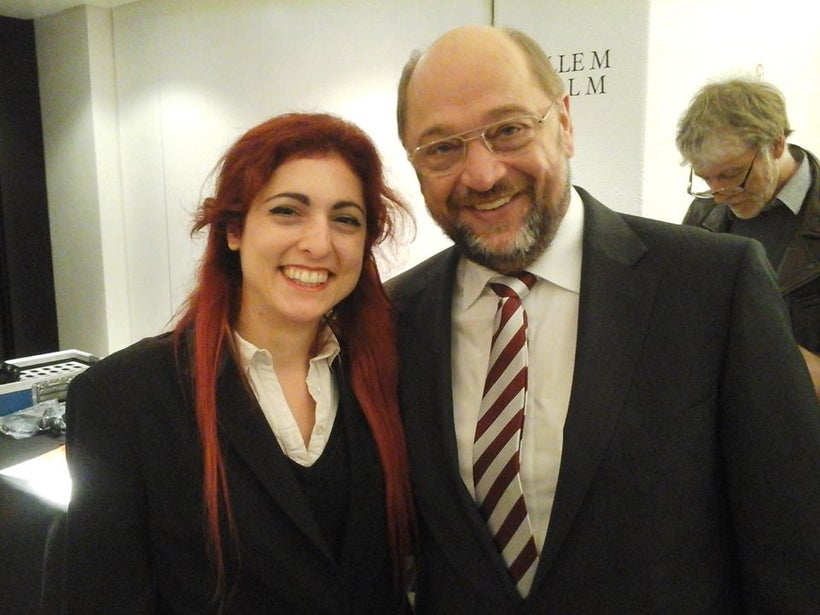 I learned Margarita's story accidentally by a friend who saw her on TV. "I have marked her name because she is a new journalist and you may be interested in talking to her," he told me.
So it happened. After I heard about her journey from unemployment to a dream job, I found her on facebook, we exchanged some messages and then talked to skype for more than an hour.
Margarita, having completed her undergraduate and postgraduate studies in Political Sciences, started looking for a job in Greece in 2014. Because, as she told me, there was a tremendous need for survival, she was looking for any job and not just something that matched her qualifications .
"For 11 months I did not find anything. I sent my CVs every day, to any ad I watched. I also approached the professors I had at the university to ask them if they could help me, but in vain".
The time passed and the need to find work was getting bigger. The requests she sent to work as a cleaning agent or salesperson in clothes shops had absolutely no response.
"I went to a clothing store in downtown Athens to leave my CV and the manager 'advised' me to remove my degrees in order to find a job easier because the employers would have to pay extra for someone with university qualification", she adds.
As there were no more choices in Greece, the young girl began to send applications abroad. She was eventually accepted by the European Parliament among hundreds of thousands of candidates and moved to Brussels where a new life began.
"I love Greece, but no one there helped me. To leave my country was a one-way street, it was not a choice "
Her new life in Brussels began with a job that offered her a satisfactory salary that goes far beyond the minimum wage of Greece at 490 euros. Apart from the piece of work, she was given many opportunities to develop skills she had not imagined to have but also to meet prominent personalities of international reputation.
One of them is the legendary Alexei Leonov, the first man to enter space on March 18, 1965. "I have always been interested in space and space-related policies. So a British publisher sent me a call and told me to try it. I went and after a lot of trouble I managed to interview him. It was for me a historic moment. "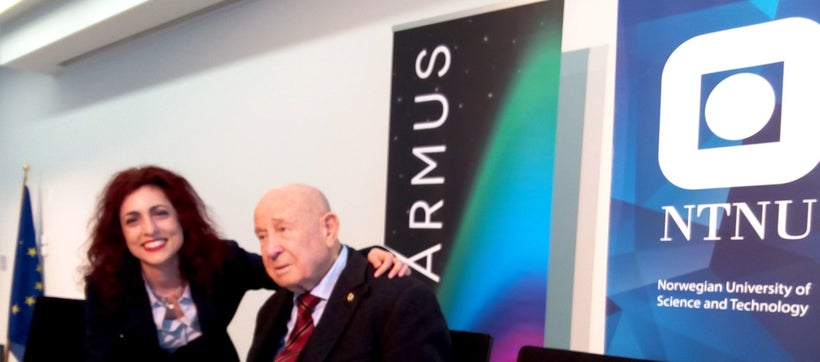 Desperate Greeks are asking for her help
Before I contacted her, I saw the excerpt of the TV show "Toraotisimbainei" she appeared in. After explaining to the camera the difficulties she faced in Greece and the opportunities she was given to Brussels, she said, by addressing the viewers, that anyone who wants help can find her in social media by typing her name.
"I did not expect anyone to send me. The time was 8 a.m. and I thought most people would be on their way to work or sleep. I went to the supermarket and when i returned home, I found 400 friend requests on facebook and a lot of messages that increased as time went by ".
The situation that shocked her was that of a 62-year-old dentist who did not have a job in Greece and was looking for ways to go abroad in order to survive. "I received too many messages from all ages. It is very sad everything that happens in Greece".
In the years of economic deprivation, austerity and unemployment, the country's largest exported product is its scientific staff. According to figures presented at a conference of the Hellenic American Chamber of Commerce, between 2008 and 2016 Greece left 450,000 people to find work abroad.
The current situation brings to mind images of the past century when hundreds of thousands of Greeks boarded ships destined for America and Australia seeking for a better future.
I do not belong in the category of people who accuse those who leave because they do not stay and fight for their homeland. On the contrary, I support them and at the first opportunity I will do the same. Not because I do not care for my country but because my country is driving me away, in every way ...
REAL LIFE. REAL NEWS. REAL VOICES.
Help us tell more of the stories that matter from voices that too often remain unheard.
This post was published on the now-closed HuffPost Contributor platform. Contributors control their own work and posted freely to our site. If you need to flag this entry as abusive,
send us an email
.