(AP Text, Scroll for Full Cover)
CHICAGO -- Marge is about to do something Homer might not approve of.
Playboy magazine is turning over its cover to the matriarch of Springfield's first family: Marge Simpson.
It's a first for the magazine, which has had everyone from Marilyn Monroe to Cindy Crawford to the Girls of Hooters and even the likes of Jerry Seinfeld on the cover. But it's never had a cartoon character before.
Marge and her pile of bright blue hair are set to grace the cover of the November issue of Playboy. It will hit the newsstands October 16.
Marge isn't going to bare all, though, as the magazine says there will only be "implied nudity" in the 3-page pictorial.
New CEO Scott Flanders says the idea is to attract readers in their 20s to a magazine where the average reader's age is 35.
PHOTO: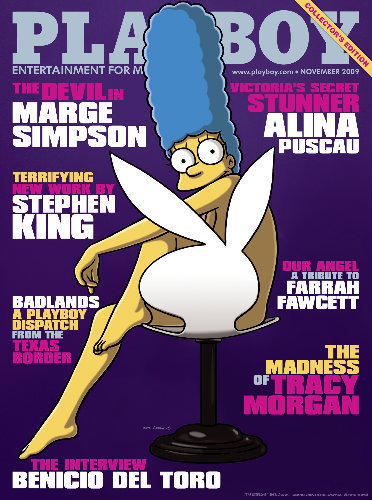 Popular in the Community