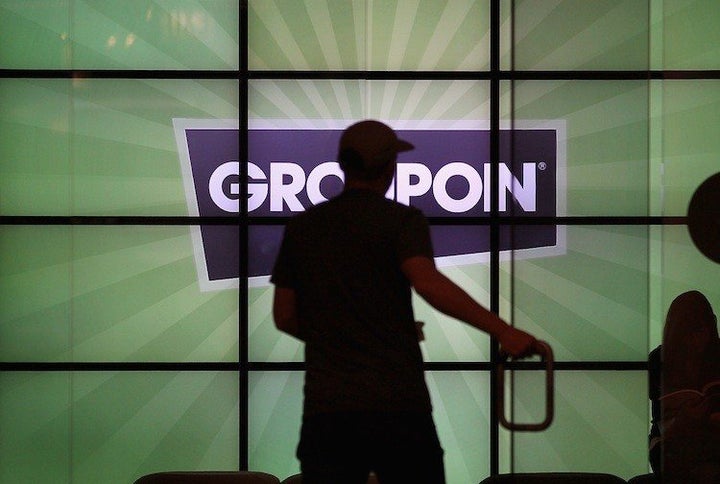 In a blog it just posted, Groupon said its recently hired COO, Margo Georgiadis, "has decided to return to Google (her former employer) in a new role as President, Americas."
She was only hired in April, just months before the company filed to go public. Georgiadis was previously VP of Global Sales at Google.
(Interesting way to get a better title at the search giant, Margo!)
Georgiadis was in charge of the company's global sales, marketing and operations at the Chicago-based social buying service.
Sources said that the hiring did not gel on either side.
It might not be Georgiadis' fault. She replaced Rob Solomon, who was in his job for one year.
And here's another: PR hire Brad Williams, a longtime Silicon Valley communications exec, who was there and then gone in what felt like 23 minutes.
It seems Groupon does not like Silicon Valley types or, perhaps, vice versa.
Since its IPO filing, in fact, it feels as if it has been a non-stop circus disaster at Groupon.
That has included immense controversy about its sketchy accounting, huge slugs of venture funding going to its founders and a lot of worries about its growth.
Today, in a Friday late afternoon dumping of bad news in hopes that no one notices (I do), Groupon also amended its S-1 public offering filing once again to change revenue metrics and also add a controversial internal letter that CEO and co-founder Andrew Mason sent to employees to counter its many and growing critics.
There appear to be many more shoes dropping soon, said sources, so stay tuned.
Update on the Groupon Team

As a fast-growing company, we've done a lot of hiring this year, including on our senior executive team. Since the beginning of this year, we've made a total of 8 additions -- that's 57% of the total executive team. It would have been great if I could say that we batted 1,000%, but that's rarely the case; after five months at Groupon, Margo Georgiadis, our COO, has decided to return to Google (her former employer) in a new role as President, Americas.

We've built a fantastic team that has proven itself highly capable, so this change won't have an impact on operations. In fact, we are using it as an opportunity to reorganize in a way that reflects our evolving strategic priorities. Sales, Channels, International, and Marketing will now report directly to me.

Here's a note from Margo: "Groupon is a great company and I feel privileged to have worked there even for a short time. It was a hard decision to leave as the company is on a terrific path. I have complete confidence in the team's ability to realize its mission." We wish her well.
More from AllThingsD:
Popular in the Community