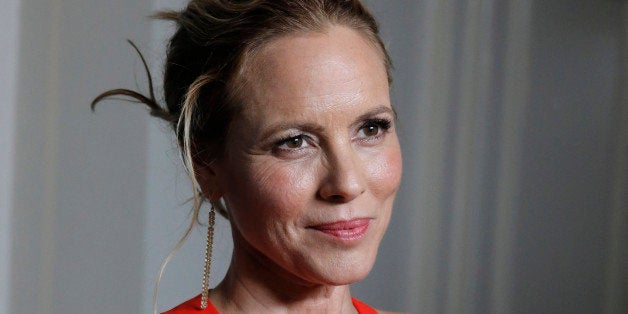 When Maria Bello took the stage at TED Women last week in Monterey, California, she focused on one thing: labels. She spoke about the labels we give ourselves and the labels we assign to others, encouraging the audience to examine both.
In 2013, Bello wrote a column for The New York Times titled "Coming Out as a Modern Family," about falling in love with her best friend -- a woman.
Bello had identified as straight for her entire life and had been in many relationships with men. She and then-boyfriend Dan McDermott had a son together, Jackson, in 2001. The article caused a brief frenzy as media outlets announced her as gay. However, during her talk at TED Women, she didn't even use the label to describe herself.
Before writing the New York Times piece, Bello had a special conversation with her son that served as the groundwork for their soon-to-be modern family. "He asked me this question: 'Mom, are you in love with anyone right now?'" Bello told the audience at TED.
"I knew this was coming," she added. "I had been anticipating and dreading it for months. I knew my answer and his response would have an impact on our lives for a very long time. I was in love. With a woman -- who was my best friend and was like a godmother to my son."
Bello says she took a deep breath and finally said it: "Clare."
Her son paused for a long time and then brightened with a big smile. "Mom, whether you're lesbian or gay or bi or transgender or whatever…love is love," he said.
Her son's comment -- "whatever…love is love" -- is the title of Bello's new book and has since become her mantra.
That simple idea inspired her to unravel all of the labels she had been attached to in her life, especially those pertaining to sexuality, partnership and love.
After having surgery for a serious parasite, Bello had time to think about these things while she recovered at home. She decided to go through all of her old journals, which she kept under her bed.
But after reading them, Bello said that instead of walking away with a clearer picture of her identity, she was left with questions.
"Who was that 13-year-old girl writing love poems in a beat-up notebook? And who was that 30-something-year-old, still writing love poems about these partners in my life? These people that I thought were my soul mates?" she asked.
This made her ask the question, "Who is my partner?"
This label of partner, for Bello, had always been defined as the person she was having sex with at the time. "I would be obsessed with them and completely connected to them and then completely disconnected from them when we broke up," she said.
"I was so stuck on this idea that I didn't see all the partners I had around me. It wasn't until I woke up from that operation that I had a revelation. I had five people standing by my bedside -- my mother, my brother, my son's dad, my son and Clare. And in that moment, I knew a little bit more about what my son meant when he said, 'whatever…love is love.'"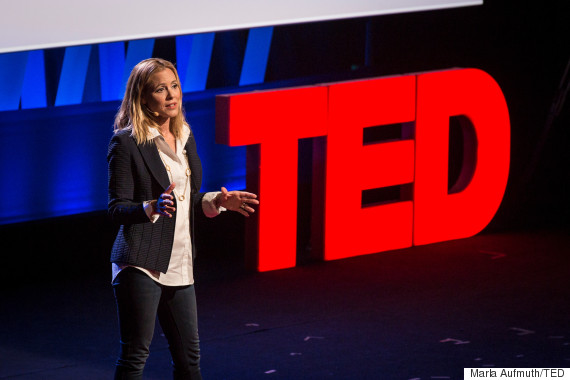 Bello at TED Women on May 28, 2015.
The idea of a true partner doesn't have to be about sex or even romantic love, Bello said. She recalled her mentor from college, a Catholic priest named Father Ray Jackson. "He was the one whose arms I fell into when I thought my mom was dying of cancer. He was the guy who would enlighten me about all the great writers and teachers in the world. So wasn't he my partner?"
She also mentioned two friends of hers who are sisters. They have raised a daughter together for the last 15 years. "Aren't they partners?" Bello asked. "When people ask me how long my son's dad and I were together I say, 'we're still together. We will always be together because we raised a son together.'"
She also spoke about the way she currently views her sexual identity, and how her relationship with a woman made her reevaluate it. "I had been engaged to several men. I asked myself, 'am I LGB? Definitely not T.'" she said. Instead, Bello has come up with her own untraditional label for her sexuality.
"I like to shorten it and I call myself a 'whatever.' This is the definition of whatever: used to emphasize a lack of restriction in referring to anything, no matter what," she said.
Bello ended her talk by tackling her religious identity. After pausing and overcoming a slight break in her voice, Bello made a confession to the audience.
"I'm going to tell you something I'm not very proud of. I had an affair with a married man for two and a half years. I hurt people I loved. He hurt people he loved. And that wasn't great," she said. "But did that make me bad?"
She grew up Catholic and struggled with what she had done. But part of it was really great, she said. "The illicit phone calls, the romantic emails and the sexy texts. I felt a desire like I have never desired before. And considering that about a quarter of you in this room have either had affairs, are having affairs or have been with someone who has -- makes me think that I'm not the only one who feels this way," she said.
Bello gave more famous examples. "Democrats have affairs. Republicans have affairs. And it's not only the men. Marie Curie, the Nobel Prize winner in chemistry and physics, had a duel fought over her because she was having an affair with a married man," she said, to a chuckling auditorium.
"Eleanor Roosevelt was on the forefront of the human rights movement and here she is, not only having an affair, but having an affair with a woman!"
Bello drew her experience to a conclusion by challenging us all to ask questions about the labels we give ourselves. The labels about who we are, who we want to be and who we love.
"I feel very blessed that this started unraveling for me. I want to get rid of the labels that hold me back. And my hope for you is that you will create ones that empower you."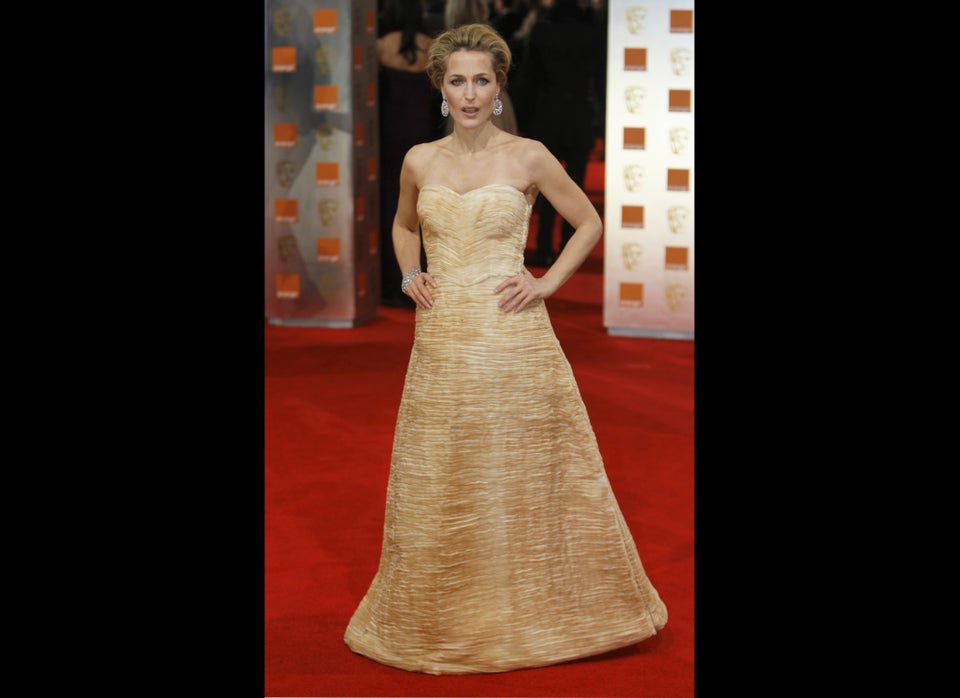 Celebrity Coming Out Stories