A newly released video shows alleged Russian spy Maria Butina singing a Disney song with Republican political operative Paul Erickson ― a cringe-worthy duet that her lawyer claims proves the couple's love.
Butina, 29, is currently jailed on charges of conspiring to influence American politics while serving as a covert agent of the Russian government. The video shows her cozying up to Erickson, 56, in a recording studio in Russia as they sing "Beauty and the Beast," ABC News reported.
Attorney Robert Driscoll told ABC that the video ― which was a birthday gift from Butina to Erickson ― disproves claims that she was only using him to gain access to high-ranking American politicians and members of the National Rifle Association. The couple first met in Moscow in 2013 during a meeting with the NRA's then-president. Butina had founded a Russian gun rights group called The Right to Bear Arms.
"I think you also look at this and say, 'This looks pretty legitimate,'" Driscoll said of the pair as seen in the video. "At least I do. Maybe I'm a sucker for romance."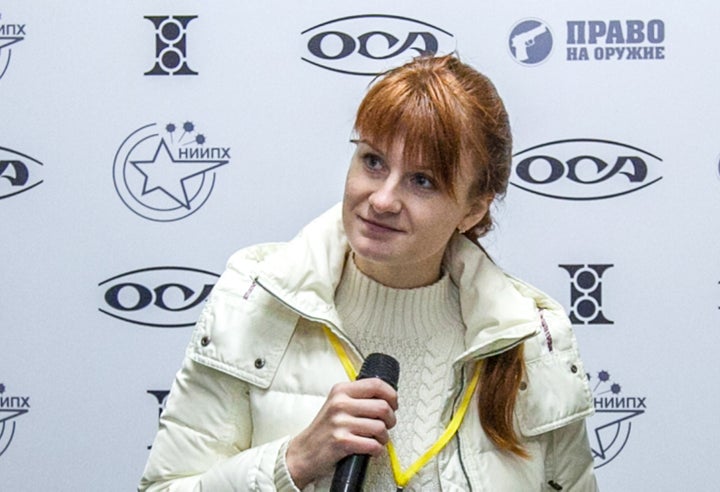 Butina and Erickson began a long-distance relationship shortly after that 2013 meeting. By August 2016, she had moved to Washington, D.C., on a student visa and enrolled at American University. Over the next two years, Butina and Erickson traveled together frequently and met each other's families, Driscoll said.
At the time of her arrest, she was planning on moving to South Dakota to live with Erickson, her lawyer has previously argued. 
"They've done all the things you would expect in kind of a significant long-term relationship," Driscoll told ABC in an interview that aired Tuesday on "Good Morning America."
But federal prosecutors also accuse Butina of doing a number of things that one would expect from a foreign spy. In charging documents, they accused her of working on behalf of a Russian official while using her romantic relationship and her academic enrollment to cover up her true purpose in the U.S. That official, who is not named by prosecutors, is suspected of being Alexander Torshin, deputy governor of the Russian Central Bank.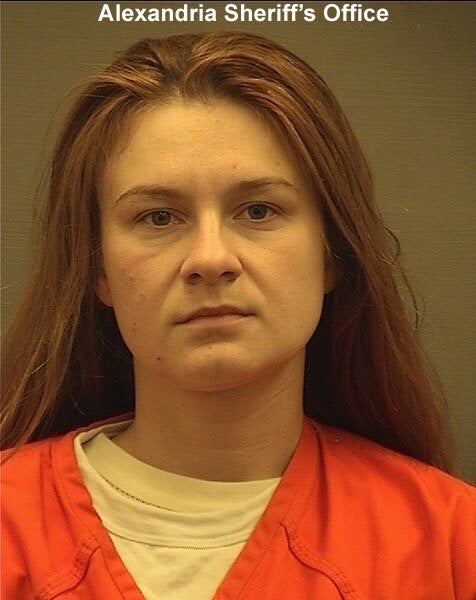 Torshin, who is a close ally of Russian President Vladimir Putin and was sanctioned by the U.S. Treasury Department earlier this year, personally wrote letters of recommendation for Butina when she applied to graduate school, ABC News reported.
After President Donald Trump's election in 2016, Butina messaged a Russian official ― who is unnamed in the affidavit but appears to fit Torshin's profile ― to say she was "ready for further orders," prosecutors allege.
Prosecutors have said they also have evidence that Butina treated her relationship with a man living in South Dakota "as simply a necessary aspect of her activities" and that she routinely asked the person, who is not named in the documents but is believed to be Erickson, to "help complete her academic assignments, by editing papers and answering exam questions."
She also allegedly offered sex to someone other than this South Dakota man "in exchange for a position within a special interest organization."
Calling all HuffPost superfans!
Sign up for membership to become a founding member and help shape HuffPost's next chapter