There is reportedly a surprise bid on the table for The Weinstein Company: a $275 million offer from a businesswoman and former Obama official who wants to transform the beleaguered studio into an "inspiring" organization led by women.
Maria Contreras-Sweet, who served as the head of the U.S. Small Business Administration during President Barack Obama's tenure, submitted the offer to acquire TWC earlier this month. The Wall Street Journal, which broke the news Sunday, said the bid was the first for the company to be publicly reported.
Contreras-Sweet, founder and former executive chairwoman of ProAmerica Bank, wrote a letter to TWC's board on Nov. 8 expressing a desire to acquire the studio's assets and to transform the organization into one led by women.
"I will be Chairwoman of a majority-female board of directors," Contreras-Sweet wrote in the document, obtained by Deadline. "Women will be significant investors in the new Company and control its voting stock."
Contreras-Sweet also outlined her plan to retain "most if not all" current employees and vowed to set up a litigation fund and mediation process for the victims of alleged sexual harassment by TWC's disgraced co-founder Harvey Weinstein. More than 70 women have accused Weinstein of sexual misconduct since October.
"As a long-time business leader and advocate for gender and racial equality, I have been profoundly affected by the recent revelations surrounding this Company's leadership," Contreras-Sweet said in the letter.
"I have assembled a first-class team of financial partners, advisors and consultants to put together a proposal to acquire the [company's] assets," she continued. "We believe [this] will present a path forward that is in the best interests of all of the company's stakeholders."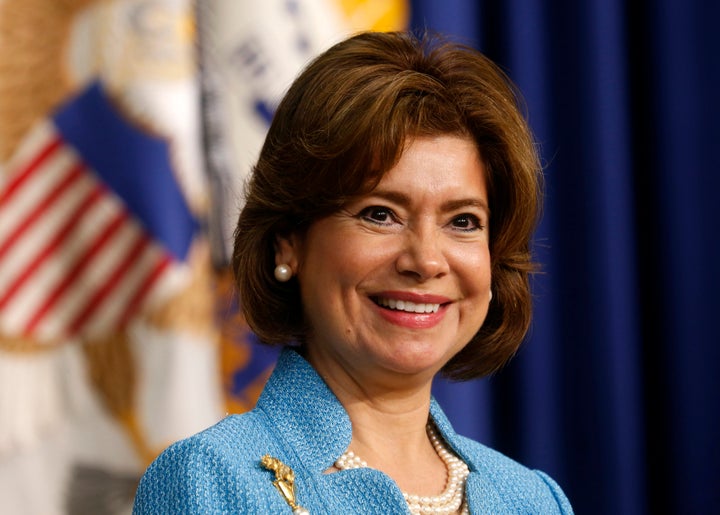 "I have had discussions with Maria. In my opinion, she is the right person with her background to lead this company, and she would be a very important asset to the new Weinstein Company," Allred told CNNMoney. "I would like to see her and her team acquire the company, and I think that is the only way that TWC can be saved."
Deadline reported that though there are rumors of other potential bidders, including Lions Gate Entertainment, A&E Networks and Metro-Goldwyn-Mayer, "it will be a daunting task to best the amount and terms offered by Contreras-Sweet."
Private equity firm Colony Capital previously entered negotiations to acquire TWC, according to The New York Times, but the two sides failed to reach an agreement.