A Swedish nun credited with sheltering Jewish families in her convent during the Holocaust is now a saint of the Catholic Church.
Pope Francis canonized Maria Elisabeth Hesselblad on Sunday during a Mass at the Vatican's St. Peter's Square. The last saint of Swedish origin was Saint Bridget, who was canonized about 625 years ago.
"[Hesselblad] is truly an example of concrete mercy," Sweden's Catholic bishop Anders Arborelius said in a statement obtained by The Local.
Hesselblad was born into Sweden's Lutheran church in 1870. She immigrated to the United States as a teenager, to help support her family. She studied nursing at a New York hospital, where she reportedly took care of many Catholic patients. She converted into the faith, a decision that would eventually lead her to Rome. She helped to create an order of religious sisters centered around the legacy of Saint Bridget.
Hesselblad became Mother Superior of a Bridgettine convent in Rome. During the German occupation of that city, Hesselblad reportedly helped to hide political fugitives and at least 12 Jewish people in her convent between December 1943 and June 1944. According to Arborelius, the saint allowed the families to say prayers at makeshift synagogue in the convent.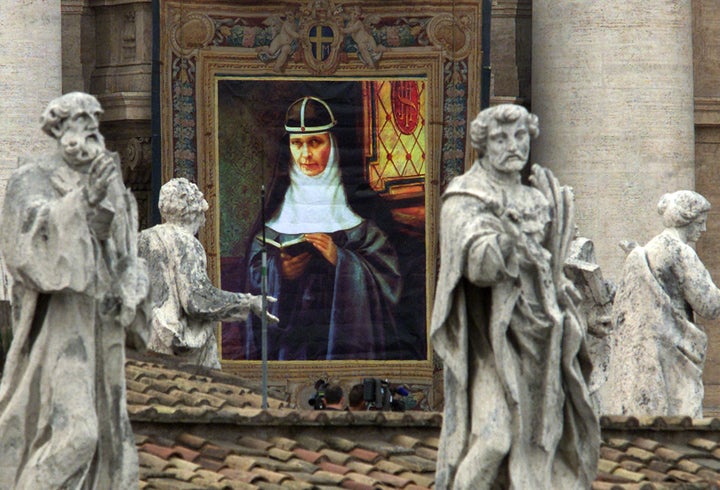 Israel's Yad Vashem, an organization that preserves the memory of the victims of the Holocaust, designated Hesselblad as one of the "Righteous Among the Nations," a title given to non-Jews who helped save Jewish lives during the Holocaust.
"Hesselblad revealed herself as a charismatic personality who took great risks in saving [the families] and helping other persons in need," the organization writes on its website. "[She] never tried to convince them to convert, on the contrary, insisting that they [say] their Hebrew prayers and fulfill other obligations of their religion."
"After the war, the rescued Jews retained a vivid memory of their benefactor, regarding themselves very fortunate to have met such an outstanding person."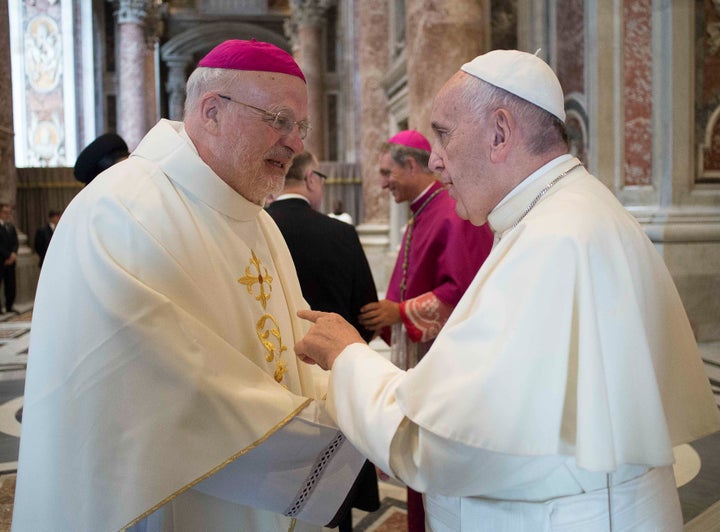 Hesselblad died in Rome in 1957, when she was 87 years old. She was beatified -- which is the first step towards sainthood -- in 2000 by Saint John Paul II.
The nun was canonized on Sunday alongside the Polish priest Jan Papczynski, who helped found the Society of Marian Clerics of the Immaculate Conception.
Hesselblad isn't the only Catholic saint who is honored for their actions during World War II. Maximilian Kolbe, a Franciscan friar, perished in the Auschwitz concentration camp after he was caught sheltering Jewish refugees in his monastery. In 1998, Saint John Paul II canonized Edith Stein, a Catholic convert with Jewish heritage who also lost her life at Auschwitz.
Before You Go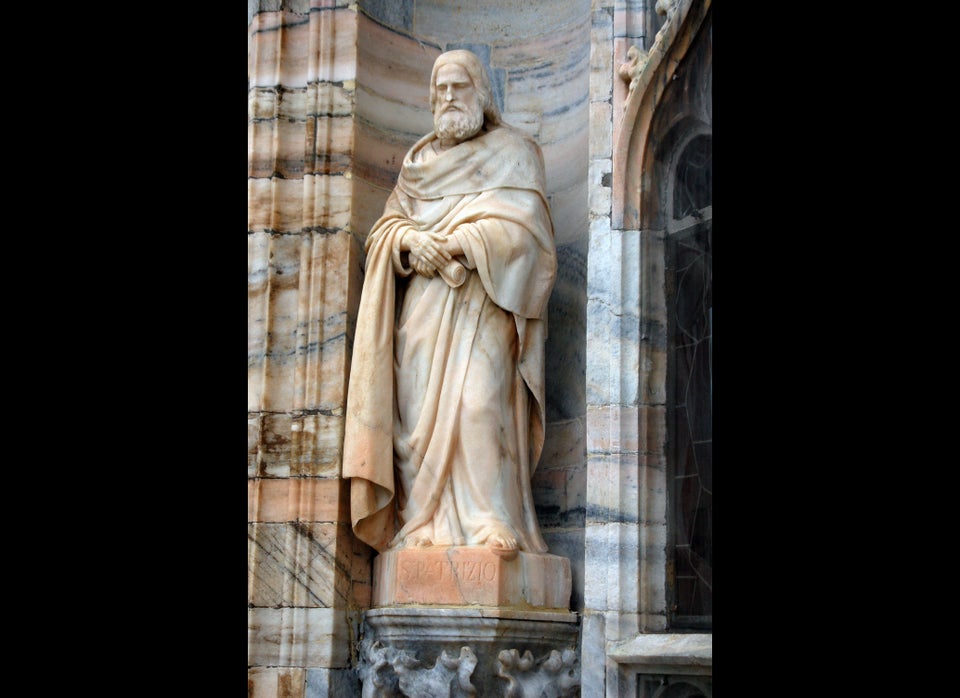 Patron Saints by Nation
Popular in the Community