A New Jersey woman died earlier this week trying to catch a few hours of sleep between jobs, a chilling reminder of the struggle low-wage workers, particularly women, face making ends meet.
Police found Maria Fernandes dead in her car on Monday night, parked in a convenience-store parking lot in Elizabeth, N.J., according to a police press release. Fernandes, 32, was wearing a Dunkin' Donuts uniform when she was found. A friend and fellow employees told officials she worked as many as four jobs, said Lt. Daniel Saulnier, a spokesman for the Elizabeth police department.
Authorities are waiting on a toxicology report to determine the exact cause of death, but Hazmat investigators found that fumes in Fernandes' car were caused by a gasoline can that had spilled in the back, according to the release. Friends told police that Fernandes kept gas in her car to avoid running out of gas when traveling between jobs. And she often slept in parking lots to get a few hours of rest between jobs, authorities said.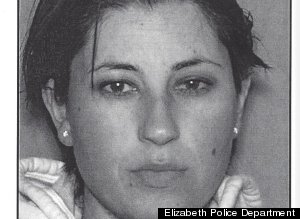 Maria Fernandes was found dead in her car Monday night.
"It is a very sad story and really tragic, and it shines a light on what is a real problem, particularly for low-wage workers, today," said Elizabeth Watson, senior counsel and director of workplace justice for women at the National Women's Law Center.
Low-wage and part-time work has proliferated in the post-recession economy. While jobs in fast food and retail are booming, the middle-wage jobs that disappeared during the recession have been slower to return. Meanwhile, the costs of child care, health care, education and other services have kept rising, adding to the burden on low-wage workers.
These trends have hit women particularly hard, contributing to an "ongoing and growing problem" of women being concentrated in low-wage work, Watson said. Women make up about two-thirds of low-wage workers. Between 2009 and 2013, 35 percent of women's job gains were in low-wage sectors compared to just 18 percent of men's, according to data from the NWLC. Even in these low-wage jobs, women make 90.4 cents to every man's dollar, on average.
Though Fernandes didn't have any children, according to police, for many women working low-wage jobs, these issues are compounded by the fact that they have to arrange and pay for child care.
"For women, it's just a lot harder to put together a full-time salary, and they have to do it by working two or more part-time jobs," Hartmann said.
Fernandes worked at multiple Dunkin' Donuts, including one at Newark Penn Station, Saulnier said. Though she wore the same uniform for each, these were technically separate jobs. Dunkin' Donuts confirmed that the outlets where she worked were owned by different franchisees and that the different owners didn't know she was working at multiple restaurants. Fernandes worked as little as 10 hours a week at one franchise and as many as 40 hours a week at another.
"We are deeply saddened to learn of the tragic death of Maria Fernandes," Michelle King, a Dunkin' Donuts spokeswoman, wrote in a statement to HuffPost. "We send our deepest sympathies to her family and friends."
-- Arthur Delaney contributed to this report.
UPDATE: This story has been updated to include more information on the number of hours Fernandes' worked and her family status.
Related
Popular in the Community