Kang first made headlines in October after she posted a photograph to her Facebook page of herself in a sports bra and short shorts with her three children and the question, "What's your excuse?" The photo went viral and sparked accusations of fat-shaming. Kang went on to offer a non-apology apology and appear on the Today Show. More recently, she posted a blog bashing Curvy Girl lingerie's "Regular Women" campaign, which showcases photos of non-model, plus-size women and is meant to "show that women with rolls, bumps, lumps, scars, stretch marks, surgery scars and natural breasts that have nursed babies can be stunning and beautiful."
I woke up this morning to news stories about how overweight nearly obese women should be proud of their bodies (as they posed in lingerie) ... We need to change this strange mentality we are breeding in the U.S. and start celebrating people who are a result of hard work, dedication and discipline.
CNN brought both Kang and Bougon on to discuss the incident. Kang insisted that she was not a fat-shamer, but said that the women depicted in Curvy Girl's ad campaign "are not how real women look like or should look like" and claimed that "a lot of people can just tell that [a] person is not healthy."
Bougon insisted that it is not possible to tell how healthy a person is by his or her looks, and pointed out that shaming people is not going to encourage them to become healthier. She also spoke about her company's no-shaming policy, which includes no skinny-shaming.
"We're here to celebrate all women of all sizes," Bougon said of Curvy Girl's mission. "We feel like all women deserve to feel sexy and beautiful. You might be fat today, you might not be fat tomorrow, but whatever you look like today, you get to look and feel as beautiful and as sexy as possible."
Now that's a message we can get behind.
Related
Before You Go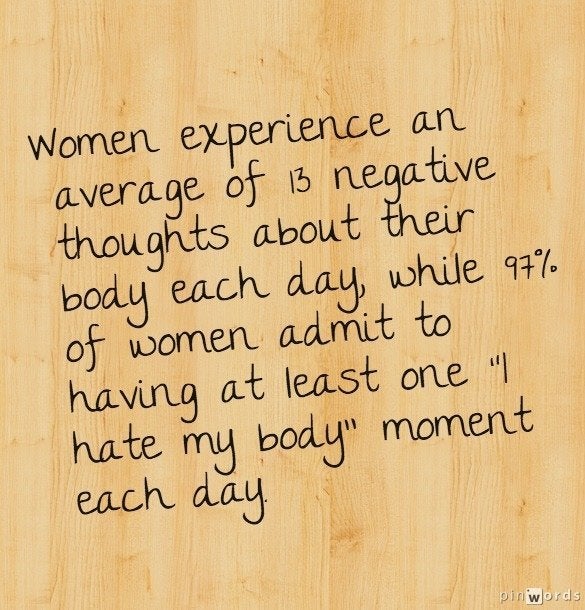 Facts About Women And Body Image
Popular in the Community