Maria Kang, 32, owns two residential care homes for the elderly, runs a fitness non-profit that she founded and is a freelance writer. The former fitness competitor also has three kids. Kang believes that if she has time to stay in shape, everyone else should, too.
To get that message across, Kang posted a photo on her Facebook page that showed her posed in minimal clothing with her three boys around her, the words "What's your excuse?" stamped on top. The image, which she originally posted last year, was supposed to be inspirational, she explained to Yahoo! Shine. Instead, the picture has gone viral with many commenters taking offense.
In response, Kang posted the photo again and added an apology -- which she admitted to Shine was really a non-apology -- for her actions, and addressed the "haters" on OMG! Insider in the video above.
Facebook commenter Shaunalee Brown-Chavez summed up what many have expressed about the photo, writing below Kang's post:
I think this picture and the presentation along with the caption was off putting and upsetting. There are thousands of other ways to show off a fit body without wearing a bra and underwear for the nation to see. Secondly, "excuses" come in every shape and size. I think for most women it's about priorities, not excuses! My kids are my first priority. If what you say is true you are a very busy working mom with no nanny. Where are your kids while your spending all your free time working on you? Finally, you don't have a daughter. I think if you did your message would surely be a different one. Would you want someone telling her she had no excuse for looking a certain way? What if she didn't look like you, and some woman made her feel bad about it? I'm sure you would change your tune. Your apology is a joke and as worthless to women as your initial post. Put some clothes on and spend some time with your children.
However, alongside the backlash are an overwhelming number of supportive responses. Snooki, for one, told OMG! Insider that the photo "is not offensive at all, because that's what lazy people say."
Nothing about her original post could be considered fat-shaming. She didn't say or even mean to portray something like, "You moms who don't work out are gross, lazy, fat asses." She was saying you can and should make fitness a part of your life even when you're a busy mom ...
On her website, Kang addressed several "frequently asked comments" that she's received, including "do you have amazing genetics?" "I can't believe you don't have stretch marks" and "You must be a bad mom because you would rather workout than be with your kids." In response to the last statement, Kang says she's the best mom when she's able to take care of herself: "There's a lot of guilt in doing things for yourself when you become a mom, I know because I also go through it!"
Related
Before You Go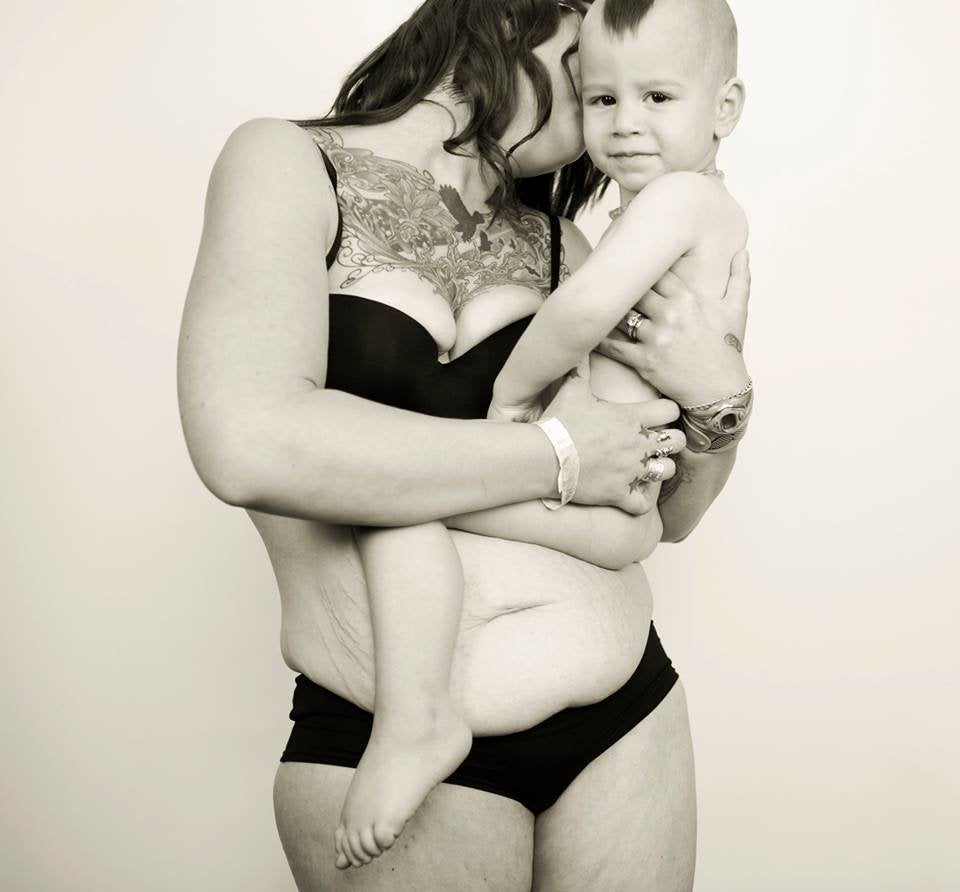 The 4th Trimester Bodies Project