A woman has given birth to a 13-pound baby in Spain, the biggest baby ever born naturally in the country.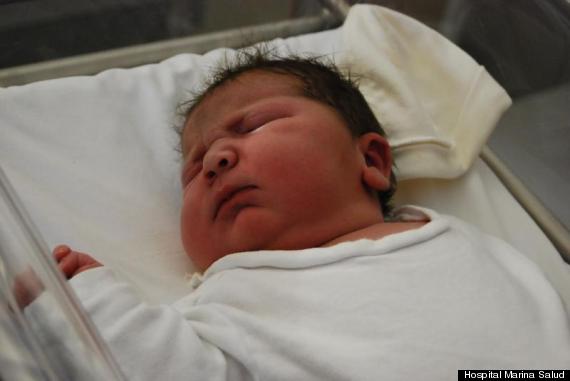 The mother said she knew her baby would be big, "but not that big," according to an announcement of the birth written on Marina Salud's website. Her other children each weighed well over 9 pounds.
"I did not even need an epidural," she said.
It was a milestone not only for Maxime, but also for the doctors who helped deliver the healthy baby girl.
"In my 40-year professional career I have never known of any case of a birth with this weight by natural childbirth," Javier Rius, the head of the hospital's department of obstetrics and gynecology, said. "We are all very satisfied with the work which we carried out."
However, it is worth noting that the biggest baby ever born was a boy weighing 23 pounds, 12 ounces delivered on January, 19, 1879, in Seville, Ohio, according to the Guinness Book of World Records. He was born to Anna Bates, a 7-foot, 5.5-inch Canadian woman, and died 11 hours after birth.
No other newborn has tipped that scale yet, but here are several who have broken records of their own.
Related
Before You Go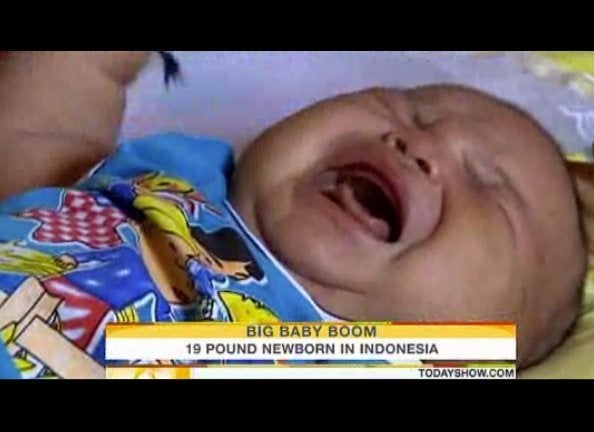 Heaviest Babies