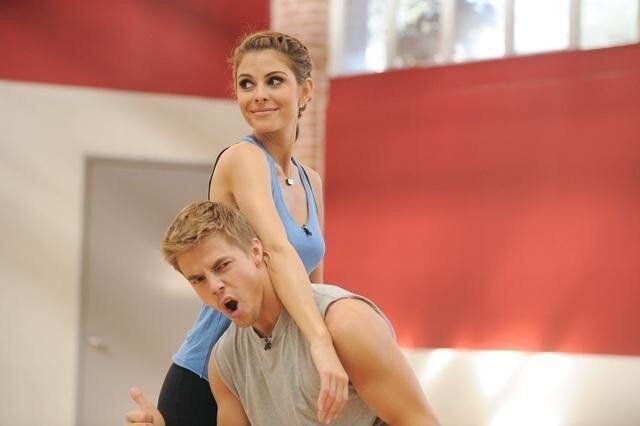 It's your lucky day! You have no idea what you have gotten yourself into! Ha... only kidding. Or am I?
I've been a lucky guy, partnered with some fantastic ladies in the past, and this year is no different. All my partners have brought a different quality to the table. They have all been different ages and different personalities, but one thing they have all had in common is the drive to prove something to their fans and the audience, and mainly to prove something to themselves.
Even the most confident have a sense of insecurity that drives them to be better. It is an incredible process to see the most inexperienced partner become confident in their abilities. I take huge satisfaction in showing my partners something that they never thought they could do, and then a month later they are not only doing it but owning it. Seeing that light go on when everything starts to make sense is amazing to witness.
Unfortunately, the audience doesn't get to see the first weeks of rehearsal, where I believe the majority of the transformation happens. It's like going from Bambi on ice to actually dancing full routines with all the bells and whistles. It's great to be a part of this transformation and see the process build a personal confidence that makes them feel stronger than ever before. It really is so rewarding for both my partner and me, and I can't wait to see it happen with you, Maria. You are going to shine.
When I first heard you were going to be my partner, I was completely stoked. You have incredible energy and are full of life. Some may even say you are a bit of a looker. I hadn't noticed. (Just kidding!)
I think the way to the trophy is to establish a good partnership from the beginning. Training is rough, and a lot of people may not know the level of seriousness and intense practice that goes into perfecting a routine. I know you understand the focus it takes and are an incredibly hard worker, so I am not worried about it. I can't wait to show the fans the behind-the-scenes video from our practices on DerekHough.com. We will show them where the real magic happens: with the embarrassing falls and your hilarious laugh. Where does that thing come from?
It's going to be tough. Your muscles will ache, you will get plenty of bumps and bruises, and you may even cry (this actually sounds really awful). But I can't tell you how excited I am to see your face when the music stops and we have completed our first official dance together. I envision it looking like a 10-year-old who was just told they're going to Disneyland in the morning: simply ecstatic. I love your energy!
So let's do this thing. Bring it on, Jack Wagner, Melissa Gilbert, Donald Driver, William Levy, Sherri Shepherd, Katherine Jenkins, Gavin DeGraw, Martina Navratilova, Roshon Fegan, Jaleel White, and Gladys Knight!
Here is to a fun, bright, exciting new season of Dancing with the Stars. And let's remember what this show is all about: good old-fashioned entertainment!
Check out some photos of the competition below.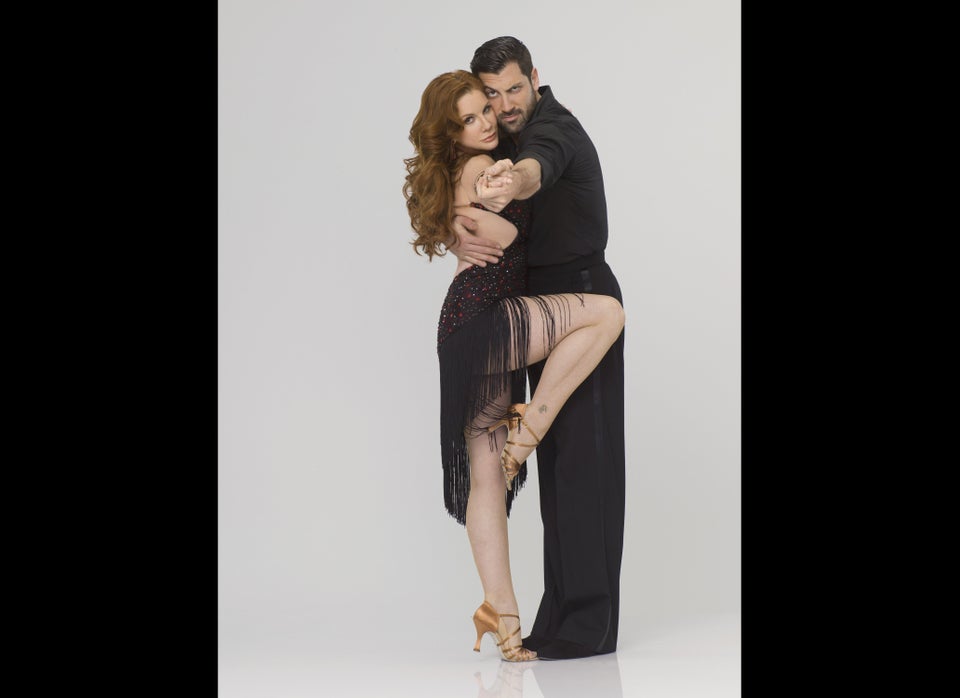 Popular in the Community