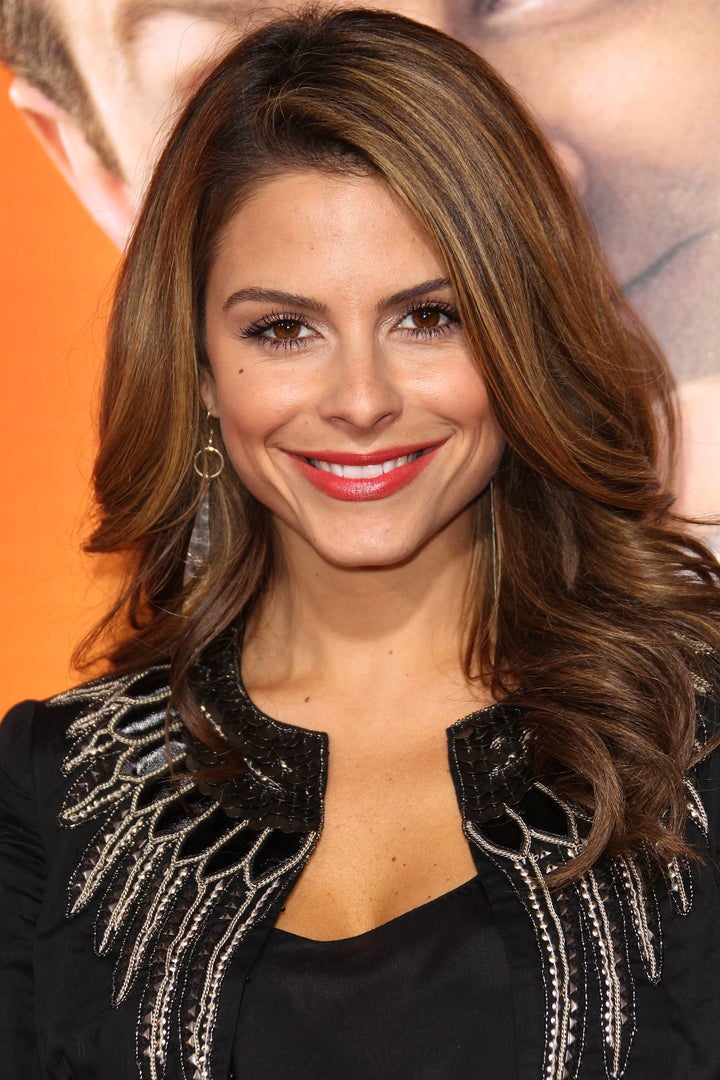 Maria Menounos would never say, "Nice girls finish fat." No, Hollywood's adorable entertainment reporter, actress and now author is just too sunny to suggest such a gloomy possibility for the people-pleasers of the world. Plus, she's just so gosh darn nice.
How would I know? After meeting Menounos and her sweetheart of a boyfriend at a Boston book signing, she and I had a nice phone conversation about her new book, "The EveryGirl's Guide to Life." Let me tell you about our candid conversation and my honest reaction.
Menounos never had a weight problem until 15 years ago, when the then 17-year-old gained the freshman 40 (nearly three times what most freshmen gain). She realized she had a problem when her doom-saying relatives started saying mean things, like "You want to be on TV looking like that?" In other words, if the former Miss Massachusetts Teen USA didn't get back to pageant weight, she was finished! Sadly, her immediate solution, reaching for comfort food to deal with the discomfort of the situation, only made the problem bigger.
Clearly, the pride of Boston's Greek-American community did get down to size (from 14 to her current size 4), and went on to bigger and better things. If you're a fan, you know Menounos not only made it to the little screen -- she's a correspondent for "Access Hollywood" and "Today" -- she's taken to the big screen in movies like "The Fantastic Four." What's more, her new don't-worry-be-happy-beautiful-and-slim-like-me handbook has made "The New York Times" best seller list. But I'm getting ahead of myself.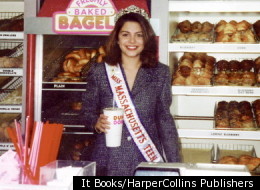 Looking back, Menounos says her weight problem sprouted in high school when she got a job at Dunkin' Donuts, but really blossomed in college.
"The problem was I grew up eating super-healthy," she explains. "My dad had Type I diabetes, and we never had sweets in the house."
Leaving the family dinner table for the college cafeteria line, Menounos became the proverbial kid in the candy store. Never before had the girl with the heart-shaped face laid those almond eyes on such a tempting array of sugary treats.
While simple math explains why nice girls finish freshman year fatter, more calories in than out fails to capture the complexity of every girl's weight problem. For this particular girl, people pleasing had as much, if not more, to do with the 40 pounds and six sizes she added. That year, her habit of using food for comfort spiraled out of control.
When relatives would criticize her expanding waistline, she'd excuse herself and secretly swallow her feelings with a gallon of ice cream. When her overweight roommate would get down on herself for gaining weight, the former beauty queen would pig out with her in sympathy.
"I swear I gained sympathy weight," she says.
Menounos took control of her eating when she started paying closer attention to portion sizes. That and her other winning weight-loss strategies are surely no secret -- they're all over the media -- but here's her secret in a nutshell: no foods are off limits as long as you feed yourself a steady, but modest diet of nutritious, delicious food.
Of course, that's not the whole story. In the book, the 5-foot, 8-inch Emerson College graduate spells out how she got back to a healthy 125-130 pounds -- setting goals, keeping food logs and celebrating successes.
Menounos never explicitly says cutting back on people-pleasing helped her cut out emotional eating, but apparently it did. Her overarching message, however, is loud and clear: Do as I say, not as I did. Stop working so hard to keep everyone and your best frenemy happy. Start working on your own health and happiness.
"Sometimes you need to shake the tree and get rid of the bad apples. That goes for family, too," Menounos says, perhaps alluding to the brother she hasn't spoken to in years. "Family is supposed to love you," she adds, "but sometimes they do the complete opposite."
All the more reason to love yourself. "Love your body," she says. "Focus on your health, not your body's flaws!"
Honestly, Menounos' weight-loss approach is quite different than mine, but what I like best about hers is her emphasis on self-compassion. To be clear, self-compassion and nice are not one and the same.
According to Dictionary.com, nice means pleasing, agreeable, delightful. In my book, nice means caring for others first, yourself last, if ever. In my psychotherapy practice, nice clients learn that weight loss means never having to stuff disagreeable feelings toward yourself or others with food.
Self-compassion, on the other hand, traditionally calls for taking care of yourself first so you can take better care of others. In becoming more self-compassionate, clients with the range of eating issues learn to welcome even their least favorite feelings with open arms, not open mouth.
Cultivating self-compassion doesn't guarantee weight loss, but it does make losing weight a whole lot easier. (Interested in increasing your self-compassion? Take The Self-Compassionate Eating Quiz, then follow my compassion-enhancing tips.)
Menounos knows firsthand of what I write. Sugar and spice and everything nice, plus a fast food diet, didn't just make her fatter, it nearly killed her.
"I was such a people pleaser," she says, "I'd go the extra mile to my own detriment." Working 20 hours a day, seven days a week, 48 out of 52 weeks, she spent her down time in the emergency room with dehydration, exhaustion and malnutrition. "I was just running and gunning non-stop!"
With a little help from a good friend, Menounos slowed down long enough to swear off fast food and start reclaiming her health. Over time, she's also tried to swear off destructive relationships and embrace loving ones, especially with her parents, boyfriend and five dogs.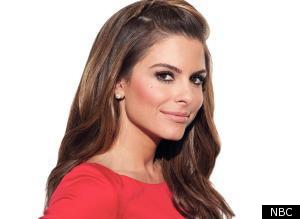 She's never been healthier or happier than with her diet, she tells me, but relationships can still do a number on her health and happiness. After a series of bad stress rashes last summer, she enlisted Yogi Cameron, author of The Guru in You, to help her feel less tormented by the "tormentors in life," the mean girls who she encounters more often than she cares to admit.
I'm concerned that Menounos is, and always will be, a people pleaser at heart. She may have her priorities straight -- "It's not about being skinny, it's about being healthy!" -- but, in her line of work, there'll never be a shortage of people to please.
My best advice to the nicest girl in Tinseltown: Don't forget to be nice to yourself, by which I mean, be self-compassionate! You're living proof that nice girls don't have to finish fat, but do remember to put yourself first.
Jean Fain is a Harvard Medical School-affiliated psychotherapist specializing in eating issues, and the author of "The Self-Compassion Diet." For more information, see www.jeanfain.com. Want to share your honest reaction? Post your comments below.
Related