Occasional actress and 'Access Hollywood' and 'Today' correspondent Maria Menounos tweeted her Boston Celtics pride, reclining poolside in a bikini on Saturday.
Over two tweets she did an upclose shot of her drink cozy and bottle opener ("My fave bday gifts yet!everyone has gotten me the best celts gear ever-but these take the cake!!! Go celts!!!") and a reclining show ("Pool party about to wrap...time to get ready for the big party!!!wooooooo! ")
While the bikini was yellow, even her fingernails were green.
PHOTO: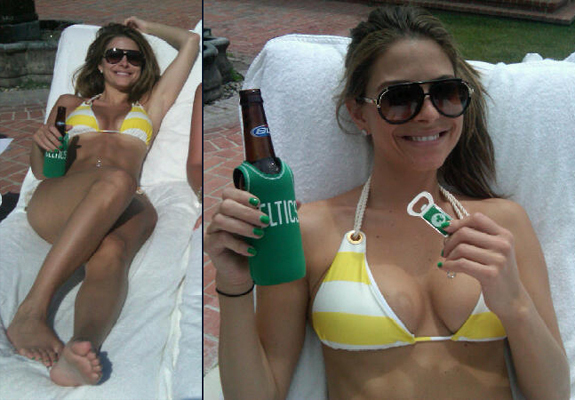 Popular in the Community