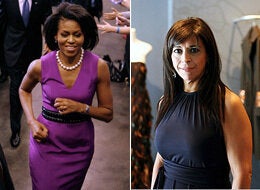 Though she is not Mrs. Obama's exclusive dressmaker, Ms. Pinto, a designer known for luxuriant evening wear, is a favorite of Mrs. Obama, who wore buzzed-about Pinto creations when her husband announced his candidacy and on the night of the notorious fist-bump before his speech claiming the Democratic nomination, among other occasions.
....She met Mrs. Obama a few years ago through a friend. "Michelle came in just like everyone else and said: 'I need a few dresses. I need a suit for work,' " Ms. Pinto said.
While she does point out things Mrs. Obama might like, Ms. Pinto said she has never dressed her for events. Of the purple dress worn the night Mr. Obama claimed the nomination, Ms. Pinto said it was not planned. "Michelle is not scheming like her wardrobe should make certain points."
Read why Christie Hefner loves Maria Pinto in her post on Huff Post's newly launched Chicago vertical.
Look at some of Maria Pinto's other designs: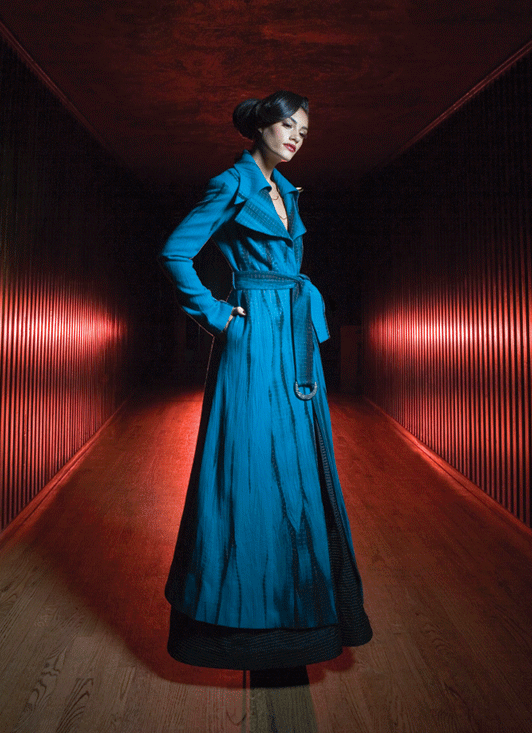 From the Fall 2007 collection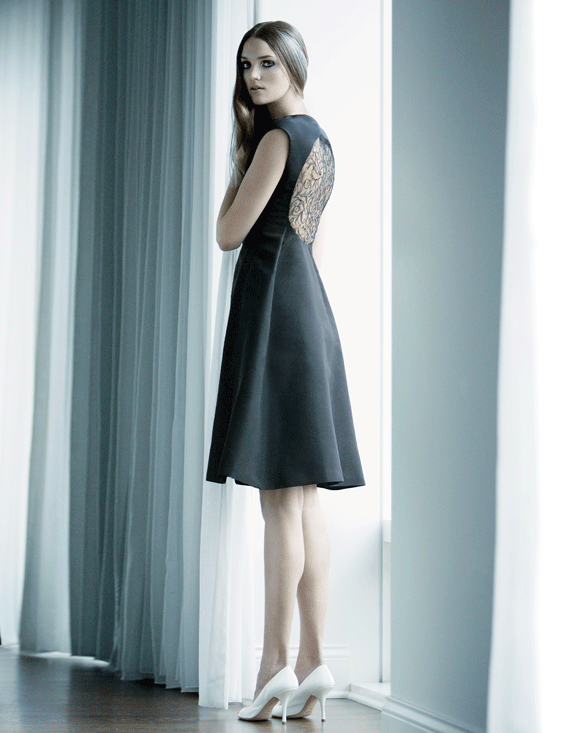 From the Spring 2008 collection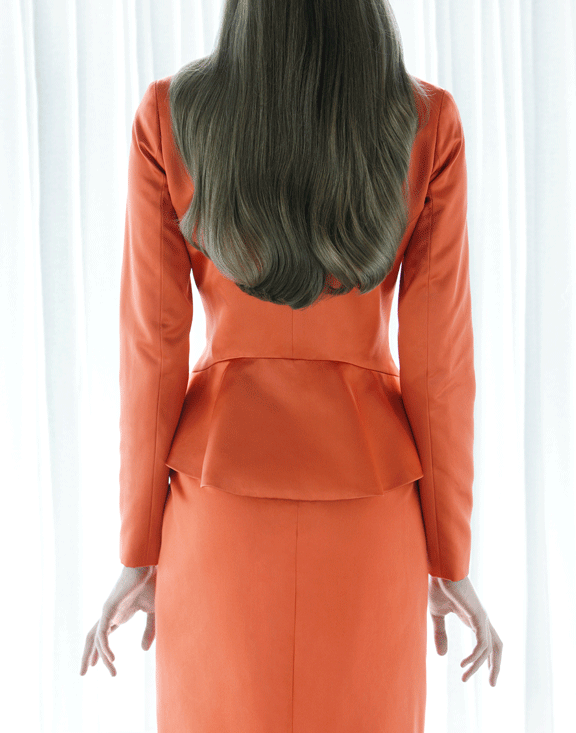 From the Spring 2008 collection
Popular in the Community