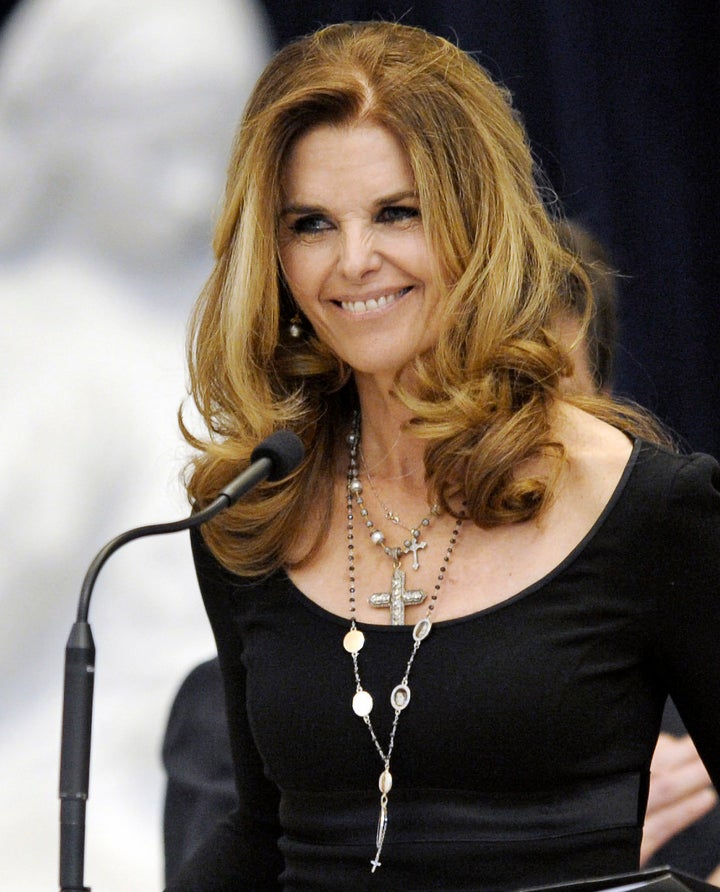 It's been yet another rough week for Maria Shriver.
Yesterday, court filings revealed that Shriver's estranged husband Arnold Schwarzenegger--who admitted in May to fathering a love child with the couple's long-time housekeeper, Mildred Patricia Baena--doesn't want to pay spousal support to Shriver, or pay Shriver's attorney Laura Wasser's fees, both of which she had requested.
Then on Friday, TMZ broke the news that the couple's 13-year-old son is in hospital recovering from a serious surfing accident that resulted in multiple broken bones and a collapsed lung, and has been there since last weekend (Christopher and Schwarzenegger were last seen together on Father's Day).
Also on Friday, two of the three other Schwarzenegger kids took to Twitter to express their support of their ailing brother.
There's even more stress ahead for Shriver--she is currently renovating a $10-million home she bought for herself earlier this month that's only a few miles away from the Brentwood house she once shared with Schwarzenegger.