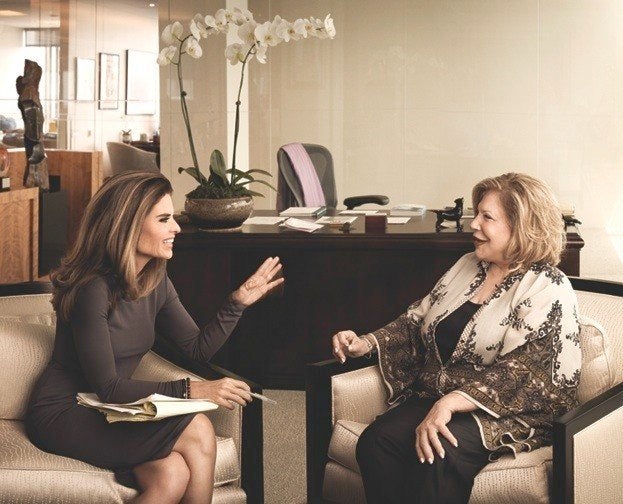 We're not sure which is more exciting: that the ever-glossy and beautiful Los Angeles Magazine is unveiling it's first ever 'L.A. Woman' Issue … or that Maria Shriver is crowned queen.
The 49-page portfolio is not just about women in this city (there are plenty), but it is instead an exploration of LA's super-women, meta-women, mega-women – women who don't just look good and sound good when they're in front of the camera, but women who do good by this city.
'The L.A. Woman' celebrates the debut of Maria Shriver 2.0. We are reminded of her long-standing dedication to women's issues (eight years ago, Shriver took over The Women's Conference and it quickly became the nation's premier forum for women) but it also reminds us of her journalistic past: the cover story is not a traditional article about Maria at all, instead, she sits down for a spirited conversation, a frank and real back-and-forth, with none other than LA's Wallis Annenberg.
Shriver faces a super woman truly her equal as she sits and talks with Annenberg, one of the city's most generous and forward-thinking philanthropists. There is no denying that Los Angeles is a city spread apart; we have to make efforts to travel to see one other, efforts to find new ways to connect. Wallis Annenberg has dedicated her time, energy and funds to create shared cultural spaces within our city's walls where we can all meet, play and live. From The Annenberg Space For Photography (my favorite place in this city) to the easy, breezy Annenberg Community Beach House – and the currently-under-construction Wallis Annenberg Center for Performing Arts in Beverly Hills, this L.A. grande dame (she'll deny it!) is an integral link in Los Angeles' cultural DNA.
Both Maria and Wallis are mothers of four and daughters of famous families. Here's a sneak peak from their candid conversation, on newsstands later this week: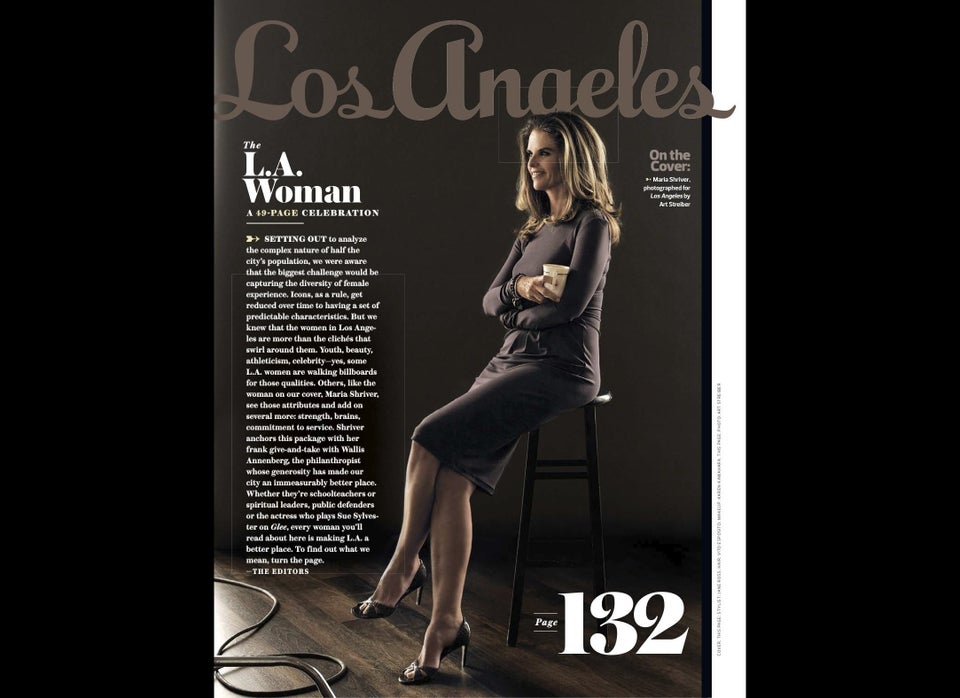 CORRECTION: This news entry has been edited to correct the following: Maria Shriver took over running The Women's Conference in 2003 but did not found it.