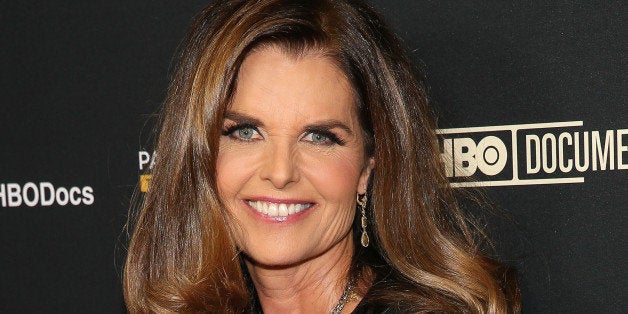 What does it take to get to the top -- without losing your center? Our "Making It Work" series profiles successful, dynamic women who are standouts in their fields, peeling back the "hows" of their work and their life, taking away lessons we can all apply to our own.
Maria Shriver met the Dalai Lama in Los Angeles last week and took to her blog to write about it. One sentence that stands out in particular is, "You must calm yourself and your world from the inside. If we can get that right we can right the world."
This isn't the only time she's spoken about righting the world of late. The former First Lady of California, mother of four and anchor and correspondent for NBC News cares deeply about the state of the world and the 3.5 billion women in it. Her Shriver Report, a nonprofit which she founded in 2009, seeks to "Document the most significant societal trends and transformations in American life and the impact they have on women," states the website. One detail from the report shed particular light on a shift within our culture: for the first time, American women make up 50 percent of our workforce.
Shriver, 58, chatted with The Huffington Post at a recent young women's conference at her children's high school about why she loves being a woman, the "changing American family" and what lessons she's desperately trying to teach her kids (you might be surprised).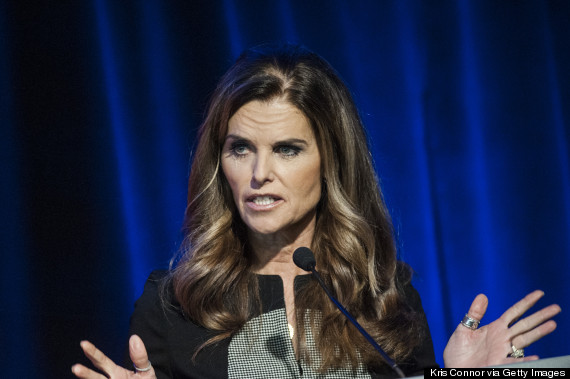 How do you define success and do you consider yourself successful by that measure?
I think it changes. I think success is graduating from college. Success is getting a job and working your way up. Success is being a good parent. I think it is an ever-evolving question and I never walk around thinking, "Oh, I'm a success." I always look at how I can grow and how I can do more. I look at my life on a given day. Was I successful at that? Was I able to do something of meaning? Was I there for my friends and my children?
And are you able to recognize those moments when you do, and feel good about them?
Yes, I can feel it. I just don't have a specific definition, like getting the big corner office. If you say to people, 'if you get this one thing, you are successful' -- well, that's short lived. I think we should broaden our view of success.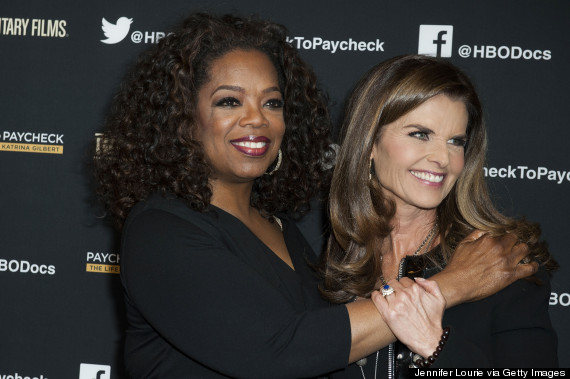 As a parent with daughters, what are certain lessons are you trying to impart on them?
I'm trying to teach my daughters that they have to think of themselves as providers and not be the ones being provided for. I want to talk to them about being smart about relationships and about money and their futures. I'm trying to teach them not to look at boys as the enemy but to look at them as somebody who will be a partner in whatever they do.
I would say the same to my boys. I think women are doing well -- a certain echelon of women are doing really well. The real mark of being secure and feeling empowered is to bring men into the discussion. To reach out to boys and men and say, 'do you know what we're talking about and can we work together?' Also, the women who are doing well, need to be really cognizant of the vast majority of women who are not. For women who have gone out into the workplace and are successful, they are probably successful because there are other women lifting them up and making their work possible -- whether it's with their parents or their children. The Shriver Report talked about paying people a living wage and being conscious and compassionate.
What is one issue that you think women should focus on in 2014?
It's an election year. Don't give away your vote. Talk at your kitchen table with your daughters and your sons, and vote Democrat or Republican, male or female -- but listen to who is talking about issues that deal with the changing American family. There is a lot to be done and we should hold those people accountable and not just give your vote to someone who looks good or sounds good.
I feel proud to be a woman because _________.
Because I'm a woman! I have four brothers and I spent a lot of time wishing I were a guy but I'm very happy now that I'm a woman.
What's a good piece of advice someone has given you recently?
When I was walking out, my daughter said, "You look fine, Mommy. You're going to say something that's good, so don't worry about it." I think people are always worried, no matter how successful you are, if you're going to do well or be okay. Be gentle with yourself. Surround yourself with people who lift you up as opposed to tear you down. I went to lunch with my daughter and her friend and talked about not being competitive with your friends or your family or someone you're in a relationship with as a competitor. Your job is to try and build people up. I think women can maybe do a better job of doing that for each other.
Related
Before You Go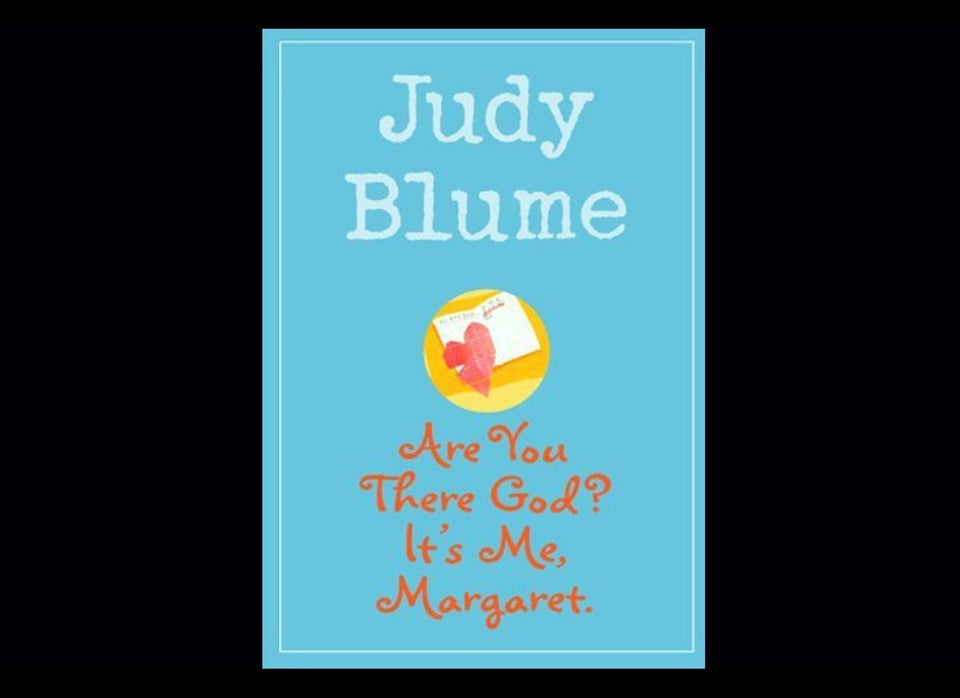 Readers Share: Books Every Woman Should Read