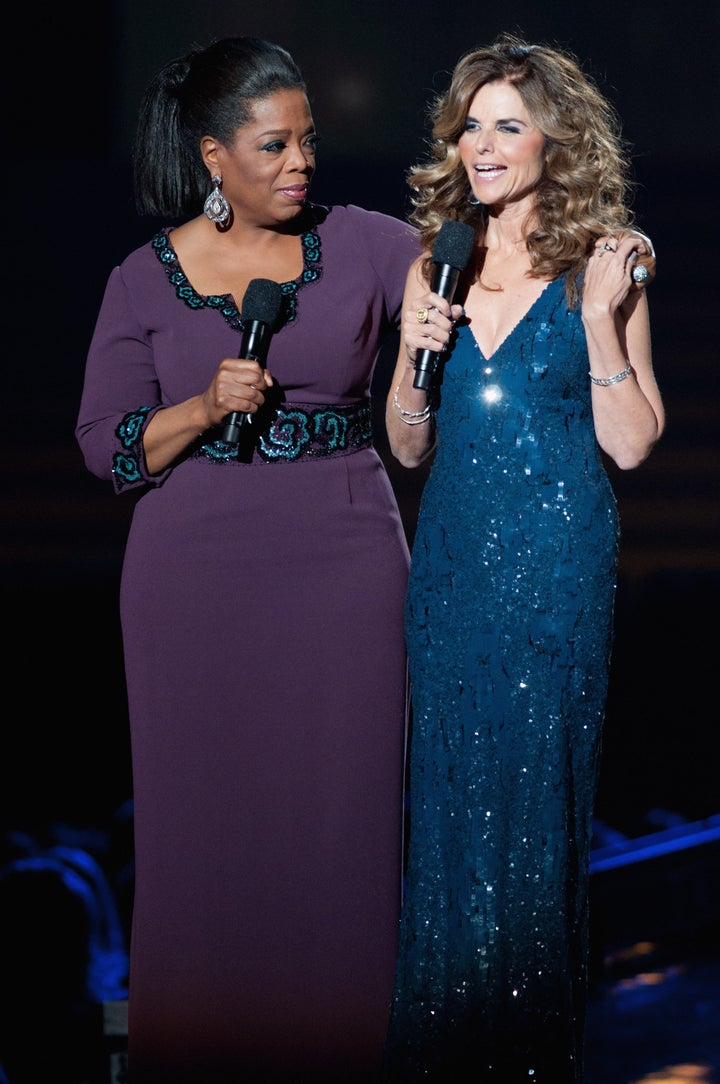 Maria Shriver made her first planned televised appearance since the announcement of her separation from estranged husband Arnold Schwarzenegger Tuesday on Oprah Winfrey's Farewell Show.
On the show, she thanked the talk show queen for her decades-long friendship. "For more than 30 years, you have bestowed the most amazing friendship on me. You've given me love, support, wisdom, and most of all, the truth," Shriver said. "And I know I'm not alone in receiving those gifts from you. You've taught young women and men to focus on learning everything they can so that they can give the world everything that they are."
With the help of Gayle King, Shriver then introduced a video featuring vignettes of young people from around the world telling Oprah they went to school because of her -- over 64,000 of them.
"The number of lives transformed because of you is staggering," Shriver said.
On May 18, it was also revealed that the woman was Mildred Patricia Baena, a former housekeeper who worked for the Schwarzenegger family for more than 20 years.