Mariah Carey's comeback has been brewing for some time now, and she moved one step closer to her goal (world domination?) with the release of the "#Beautiful" video, featuring Miguel. After a primetime-friendly version premiered on Thursday night's "American Idol," Carey released the full clip, tweeting:
The video begins with Carey riding on the back of Miguel's motorcycle as he urges her to "hop on the back of my bike." The remainder cuts between Carey running her hands through her air while seated on the same bike and her swaying around sultrily in a chandelier-heavy wooden shed while Miguel watches from the driver's seat of a red convertible.
"#Beautiful" is also a part of the hashtag-ization of urban music, a cause championed by none other than song-stealer will.i.am, whose recently released album "#willpower" is named in a similarly cynical fashion. The idea is that by including a hashtag in the song title, Twitter users will contribute to getting the tune in question to "trend" (other users can also easily click on the song title and see related tweets). Over at Grantland, Rembert Brown offered a rallying cry against the practice, encouraging enterprising Twitter users to foil label attempts at creating sort-of-false trending topics by using the same words as true hashtags (example: "The weather in New York today is so nice. #beautiful").
Let us know what you think in the #comments.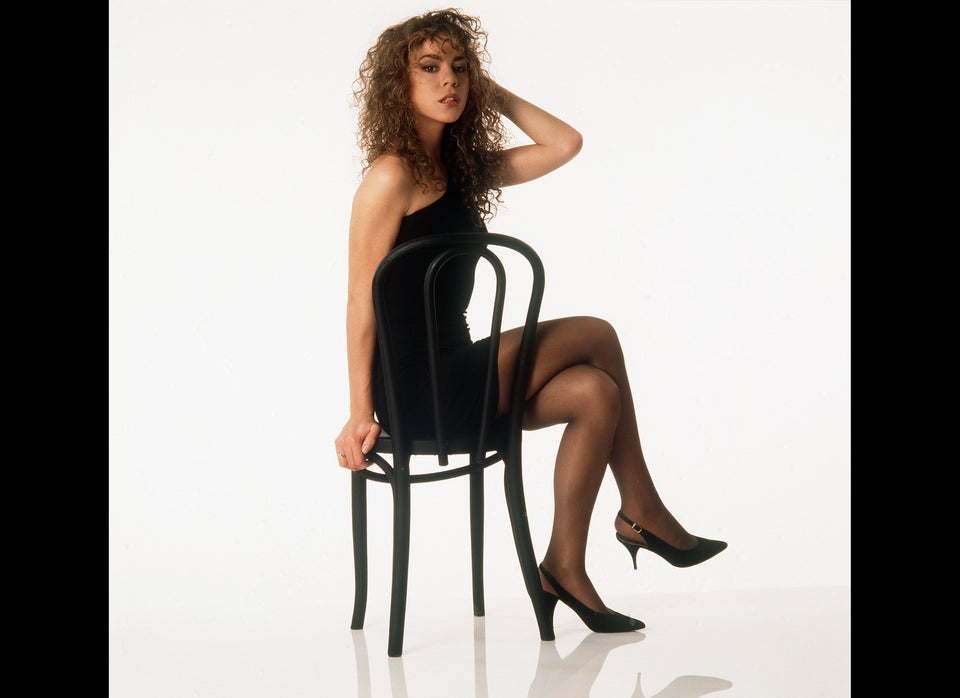 Mariah Carey Style Evolution
Popular in the Community