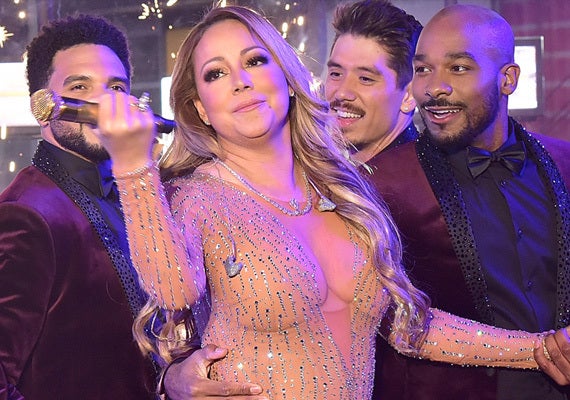 Make no mistake about it — Mariah Carey's New Year's Eve performance was a complete disaster — one of the biggest in entertainment history. She was exposed for being a "fraud," even though she certainly wouldn't be the first star who, at times, doesn't sing a single note on stage. It's quite ironic that when Mariah wasn't able to sing "Emotions," she instead bragged about it being No. 1.
Mariah Carey has built a brand based on having more No. 1 singles than any artist besides the Beatles. But where people can easily remember the Beatle's No. 1 hits, it's hard to name all of Mariah's chart toppers. There is a reason for this, and it is one of Mariah Carey and the record industry's best kept secrets : Many of Mariah's "No. 1 hits" weren't actually real hits.
In the 1990s and early 2000s, Billboard's Hot 100 was primarily tabulated based on sales. Most singles cost $2.99. When Mariah Carey's career started to lose steam, her singles were discounted to 49 cents. Fox News explained how Mariah turned chart flops into chart toppers with this type of manipulation.
"Mariah, like a lot of other pop stars, owes the success of her singles not to her fans but to a few distributors who control the record business. Primary among them is Trans World Entertainment of Albany, the company that owns Coconuts Music & Movies, FYE (For Your Entertainment), Camelot, Planet Music, Record Town, Saturday Matinee, Spec's Music, Strawberries, The Wall, and Waxie Maxie's. Trans World has been deep discounting Mariah's singles for years, selling them for a quarter of the price of other records."
At the time of the article, "Loverboy" was being discounted to 49 cents and many stores were giving the song away for free. That song ended up hitting No. 2, despite tanking on radio. The song's lack of success was one of the reasons for Mariah's well-documented breakdown in 2001.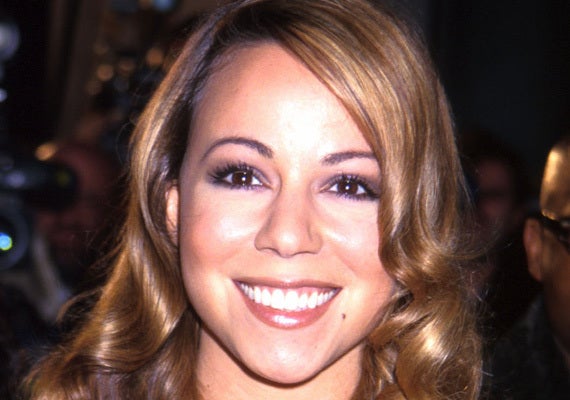 In mid-1997, Mariah released the song "Honey," which was not doing so well on the radio, at least not as well as expected. Call out research on the song was only average. However, when Sony discounted the song to 49 cents, the song immediately hit No. 1. Sony and Billboard were trying to give an illusion that Mariah was still a chart-topper, and it worked to a certain extent. In the spring of 1998, Mariah released another "No. 1" song, "My All," which would have only been a top 10 hit had it not been discounted for 49 cents. The same could be said for future Mariah Carey "No. 1" songs such as "Heartbreaker" and "Thank God I Found You."
But eventually the inflated hits caught up with Carey and her album sales couldn't match. This especially was the case with her 1998 album Rainbow, and it all came back to haunt Ms. Carey when she released the album Glitter in 2001. With ex-hubby Tommy Mottola not by her side anymore, Carey was left on her own merits, which — at least for a while — didn't produce any meaningful hits.
In 2005, however, Mariah Carey would prove her skeptics wrong. "We Belong Together" was a legit No. 1 song and one of the biggest hits of the decade. Three years later, Mariah scored another No. 1 hit, "Touch My Body," although the album E=MC² would become a huge sales disappointment that failed to produce any more hits. Mariah's next two albums would also become huge sales flops that didn't produce any hit singles.
Mariah's PR team constantly has television show hosts and news reporters refer to her as the "biggest selling female artist in history," which is another complete lie. As AXS points out, the Guinness Book of World Record has Madonna, who has allegedly sold over 300 million records, in that position. The word "allegedly" is used because nobody really knows how many records an artist has sold worldwide. There are estimations, but artists like to inflate those estimations. For example, after Michael Jackson's death, his record sales multiplied, even though he hadn't had a hit album in over a decade.
Record sales aside, nobody can deny Mariah Carey's influence or her achievements. But it's about time that she, the record industry, and Billboard admit that Carey's chart and sales achievements have been grossly inflated.
Popular in the Community