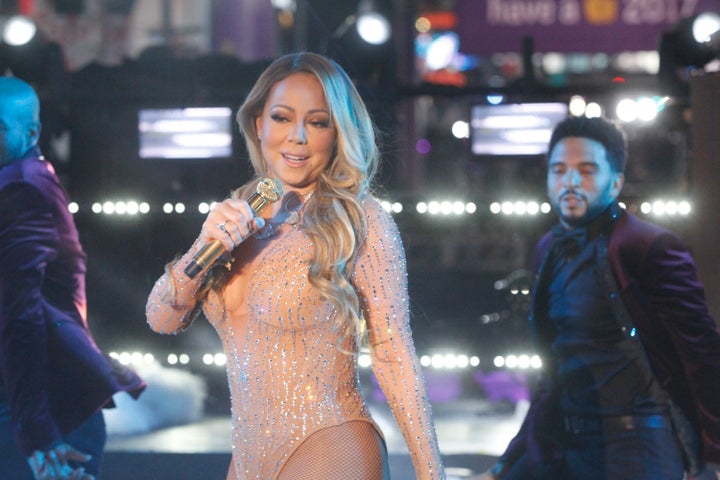 "We can all agree that last year didn't go exactly as planned and we are thrilled to move forward together to provide America with an incredible night of music and celebration," read the joint statement, obtained by Entertainment Weekly.
Last year, Carey's performance was ridiculed as the star failed to sing for the majority of her set, instead pacing the stage and insisting to the audience that she couldn't hear through her earpiece.
Now it seems as though everyone is ready to put the messy past behind them. Carey will join the likes of Britney Spears, Nick Jonas, Kelly Clarkson and Shawn Mendes as the world rings in 2018.
Carey's forthcoming New Year's Eve performance will top an already merry holiday season for the star. In addition to performing her annual Christmas tour, Carey's famous single "All I Want For Christmas Is You" has been played more than 100 million times this month alone, according to Forbes.
"Dick Clark's New Year's Rockin' Eve with Ryan Seacrest" will air on ABC at 8 p.m. on Sunday, Dec. 31.