You might or might not be surprised how well Mariah Carey plays the role of diva.
Promoting her upcoming E! television series Mariah's World, Carey entertained the Television Critics Association Wednesday with a promotional session in which she reclined on a purple velvet couch in black lingerie, sipped champagne and called everybody "Darling."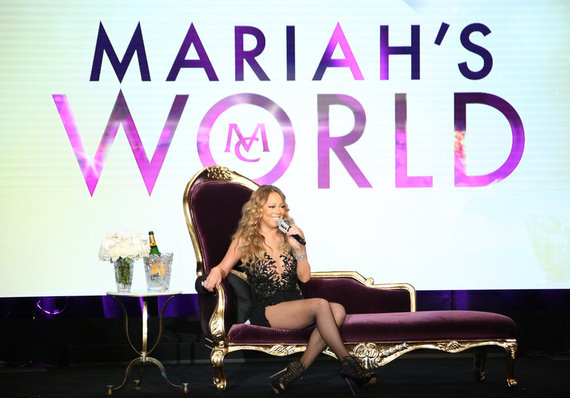 Taking questions from the amused critics about Mariah's World, an eight-part series that premieres Dec. 4, Carey glided from seemingly serious responses about her children or reality television to one-liners channeled from Miss Piggy.
Asked whether she took any television lessons from her year as a judge on American Idol, she replied, "Oh, it was the most abusive experience," picked up her champagne glass and said, "You've just driven me to drink."
Asked if she hears any particularly talented young female pop artists today, she first asked the questioner to "define pop" and then answered, "There's a few. They would be lovely ladies and it's not their day."
Carey made her entrance in what looked like fancy black lingerie, accompanied by six sculpted and shirtless young male dancers. They arranged themselves as a human couch on which she first sat briefly before moving to the actual couch.
Midway through the session, she made a show of having her hair and makeup people come on stage. "This is part of my world," she said. "Anybody else want a touchup? It's very expensive."
Yes, this is Mariah's world, one in which her 5-year-old twins "have been around the world probably more than most adults will ever be around the world."
She struck seemingly more serious notes when she said she hopes the show will reveal "sides of me that people don't know. . . . I can be a bit of a jokestress, and sometimes that gets the best of me. I can be a bit bossy, but I try to be a nice person."
She returned to that last point when someone asked her whether Mariah's World would touch on "what you do to make Mariah throw shade."
"I don't do shade," she replied quickly. "I don't know why people think this. I really don't. Do you legitimately think that I'm a shady person, or maybe a nice person that gets put in situations where I have to answer questions that might be awkward or uncomfortable, and so it's the first thing that comes to my mind is what I say? It's my own truth, darling. It's my truth. "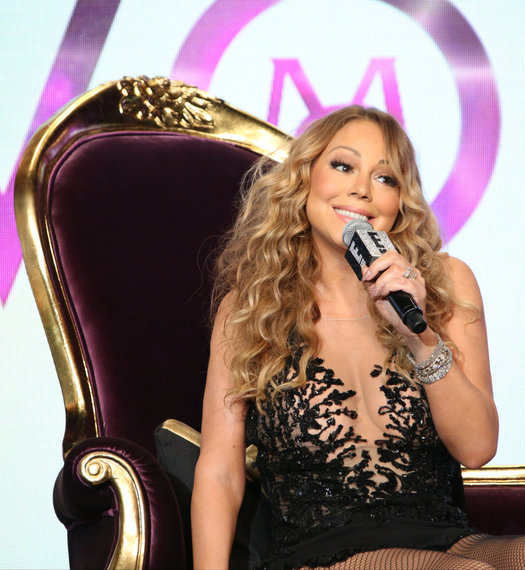 She said she doesn't see Mariah's World as "reality" television, which she said she doesn't watch. She called it more a "docuseries," because it explores the nuts and bolts of a concert tour. When it's not exploring her visits to exotic vacation spots or her preparation for her next wedding, matters that also look very expensive.
Pressed about what television she does watch, she first declined to specific, saying, "I don't want you to judge me on my shows." Further pressed, she admitted she sometimes binges on ABC's Scandal.
She said her ex-husband Nick Cannon is okay with her having the children on the new show and that her upcoming husband, James Packer, would make limited appearances.
"He's been very cool in allowing some moments," she said. "But he's not a professional entertainer. So I can't expect him to change his whole thing because you've got to be interviewed constantly and this and that."
She said the album Butterfly was her breakthrough record in expressing and revealing herself, a process she said is ongoing.
"I grew up with nothing," she said. "I didn't have money. I had a very difficult childhood. I moved around a lot. I had some things that were amazing and great and encouraging and then some things that were really difficult and sad and hard and hurtful. So I think that's always a part of me, and that goes into making music or doing any kind of creative activity."
That said, she admitted she remains wary of letting the outside world too far in.
She noted a scene in Mariah's World where she waves off the camera. "I did that a lot in the beginning," she said, "because I was like, 'Why are they in here? I'm changing. This is awkward.' And as I started to feel more comfortable with the whole documentary thing, I was just like, 'All right. It is what it is. And if I don't give the right amount of access, it's going to do the opposite of what I want.'
"I mean, it's my life, and I figured, if I don't document this right now, I'm not sure when I'm going to go on tour again."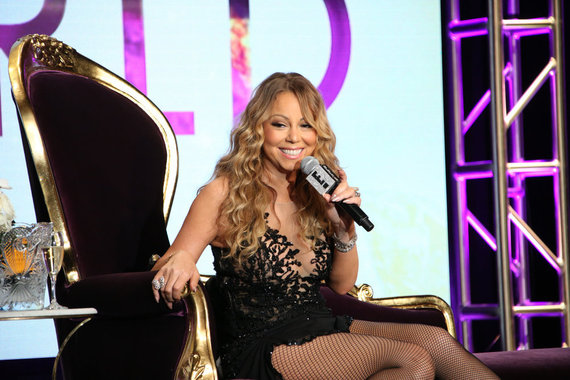 As to whether Mariah's World means she's ready for her closeup, well, that's the question, isn't it, darling?
REAL LIFE. REAL NEWS. REAL VOICES.
Help us tell more of the stories that matter from voices that too often remain unheard.