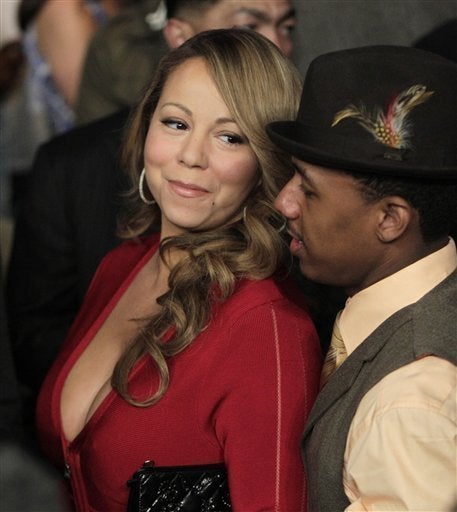 Hollybaby.com is reporting that Mariah Carey is expecting a baby boy in March.
"She's having a boy, but the reason that Mariah didn't want to say anything is because she is 40, and she's superstitious," a source told the website. "But she's going to appear on Oprah and The View, so she's planning on making the announcement soon."
Mariah will make television appearances in the next few weeks to promote her new Christmas album, Merry Christmas II You.
The source told Hollybaby that Mariah conceived with the help of fertility drugs, which caused her to gain weight earlier this year.