Mariah was wearing a shimmering Versace gown on stage when... well, we'll let Mariah explain it herself:
Mariah: "Oh shoot, now the back of my dress just popped."

Lara: "It popped?" [Checks Mariah's back.]

Mariah: "It popped! I love you, Donatella, but it popped, darling. Wait a minute, hold on..."

Lara, to the crowd: "How psyched are you guys to see Mariah, dress or no dress?"

Mariah: "You know, I just wanted to change the ensemble. It's just that..." [Turns to show the crowd her back.] "This pop, is it gonna fall?" [Stagehand goes to fix her dress.] "OK, both of them are out now."

Lara: "I'm gonna hold this right there!" [Grabs at Mariah's chest.] "This is live TV..."

Mariah: "What should we call this? The Central Park Saga?"

Lara: "I dare say this is a TV moment."
We dare say it was. Check out the incident in the hilarious video below. Also, we nominate Lara to be the first exclusive wardrobe malfunction reporter. She would totally own this beat.
At least these weren't caught on TV: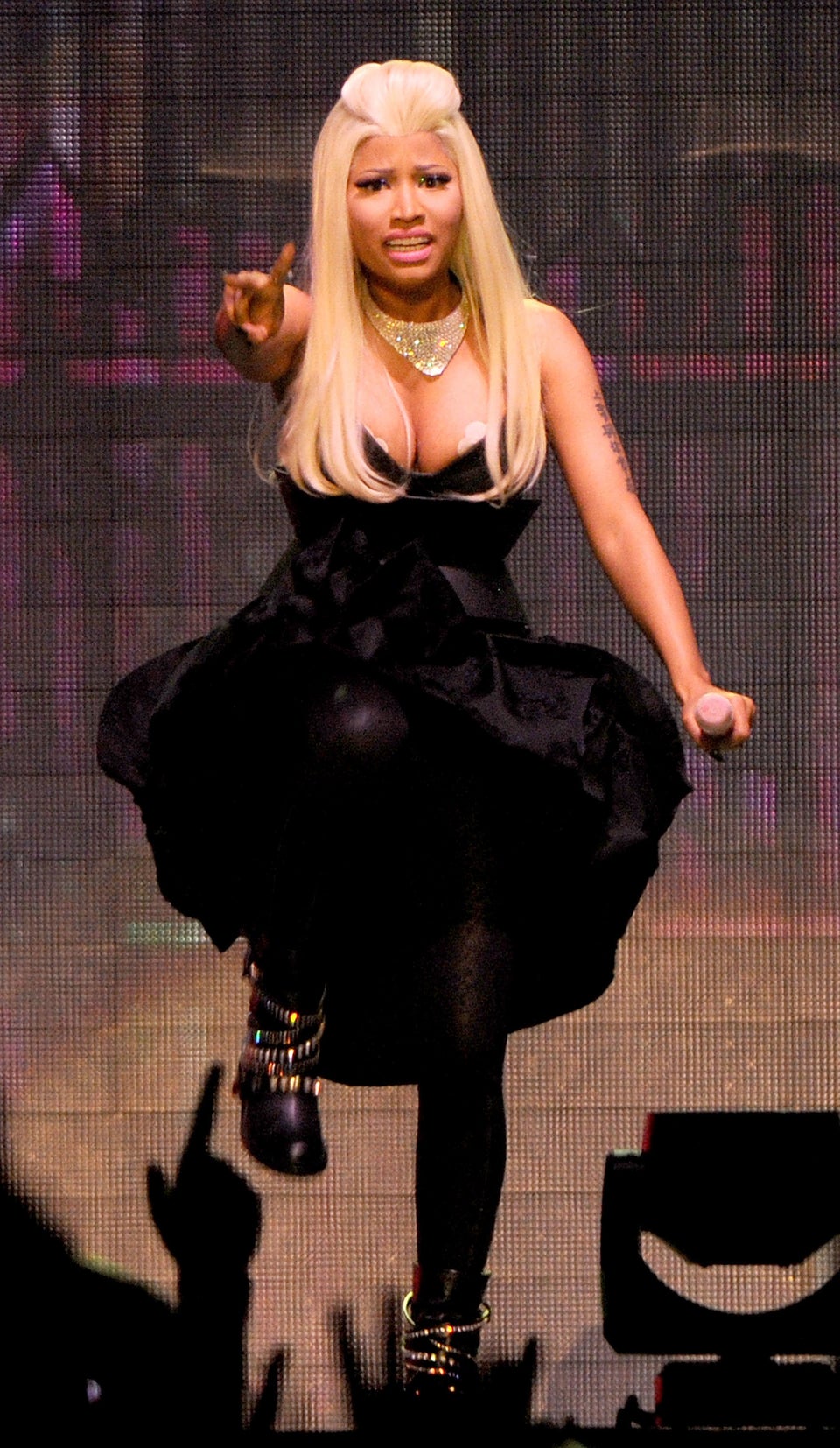 Celebrity Wardrobe Malfunctions (NSFW)