A technical catastrophe on such a large scale was puzzling. Carey's reps have blamed the ABC show's producers for the confusion during her hits "Emotions" and "We Belong Together," saying there were technical problems with her performance.
"Unfortunately there was nothing she could do to continue with the performance given the circumstances," spokesperson Nicole Perna told The Huffington Post, citing a "production issue."
"Well, happy New Year!" Carey told the crowd as the problem emerged. "We can't hear," she said as she was left unable to sync the music blasting through speakers with her lyrics.
"A shame that production set her up to fail," Perna told Billboard, claiming that the singer had rehearsed the night before and in the afternoon with "no sound issues." Just before taking the stage in New York's Times Square, Perna said, Carey was told that an earpiece she claimed to be malfunctioning would work fine.
"I will never know the truth, but I do know that we told them three times that her mic pack was not working," Bulochnikov told the outlet. "They did not cut to a commercial. They did not cut to the West Coast feed. They left her out there to get ratings."
In response to accusations, Dick Clark Productions, the company behind the annual show, issued a statement denying responsibility for the mangled performance, saying it "had no involvement in the challenges associated" with it. According to TMZ, the company called the claims made by Carey's reps "defamatory." (The gossip site also alleges that Dick Clark Productions employees admitted to the technical error offstage before officially denying any part.)
"Every monitor and in-ear device worked perfectly," the producer said of the sound equipment he oversaw. "I can't comment beyond that and don't know what her nontechnical issue may have been."
Because the show must always go on, the singer made efforts to gloss over the mishap while on stage.
"We're missing some of these vocals, but it is what it is. Let the audience sing," Carey said, directing her microphone toward the crowd.
"Get these monitors on, please," she added as she tried to continue with her choreography. "I'm trying to be a good sport here."
After the performance, Carey seemed to brush off the whole dramatic sequence with one tweet.
"Shit happens," she wrote.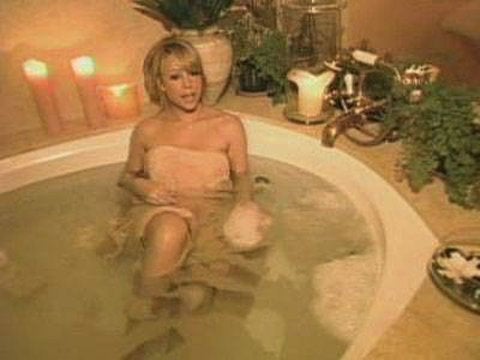 12 Times Mariah Carey Proved She Can Never Be Out Diva'd
Popular in the Community