Gone are the days of sitting around a table with a deck of cards and enjoying the company of friends and family...or are they? When you think of iconic card games, this dynamic duo wants to throw their hat in the ring. But this isn't your grandparent's gin rummy, it's so much more...and more importantly, it's #fortheculture
Meet This Week's Spotlight: Marian Andoh and A.V. Perkins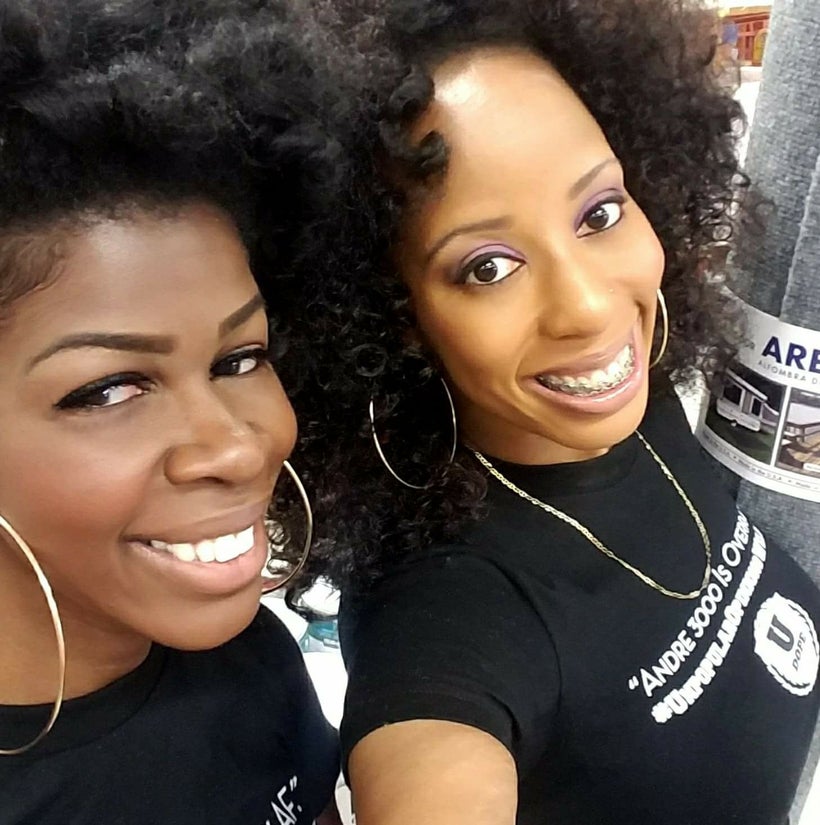 Marian "Skinni Bee" Andoh and A.V. "$upreme" Perkins" are the creators of University of Dope, the first card game dedicated to Hip-Hop Culture. They met Freshman year in their dormitory, Vance Hall and both joined a hip hop dance team on campus, which is where their friendship began to flourish.
Marian, the current event director for the City of Hartford, developed her love for hip hop at an early age when her family moved to the States from Ghana. Her mom would let her choose music from the Columbia House subscription mailers, which was how she learned of Queen Latifah and MC Lyte, two female MCs who were paving the way. They would prove to be the foundation for this love. But it didn't stop there; intrigued by the artistry of spinning on vinyls, she also learned how to DJ in college.
A.V. is just a regular, degular, shmegular girl from The Bronx *cue Cardi B* that always had an appreciation for the arts. Elementary school is where she truly fell in love with hip hop, when a boy proclaimed that "girls don't know rap." Not to be out done, Young A.V. studied lyrics so she could essentially become a human jukebox. When she is not preparing for an impromptu rap battle she creates content for her DIY/lifestyle blog, Avdoeswhat.com
Tell me about your business ladies.
University of Dope is an entity under Vance Hall LLC. We launched the game in November 1st, 2016. Since then we have sold thousands of copies both nationwide and internationally. We have also received recognition from Microsoft for being women making strides in the gaming industry, and sponsorship from festivals such as Afropunk.
What inspired you to start #UDope?
Marian: University of Dope was what we believed to be a fly by night idea we thought of over dinner at our favorite restaurant in Brooklyn back in 2015; starting a company wasn't the original intent. We were talking about music like we normally do when A.V. asked me if I could name all the members of Wu-tang, which of course I could. Then she asked if I would be able to name all the members if I was drunk. I said yes and we realized it would be a dope drinking game. We actually tried to find a "Wu-Tang drinking game" to buy online, but it didn't exist. In that moment University of Dope was born.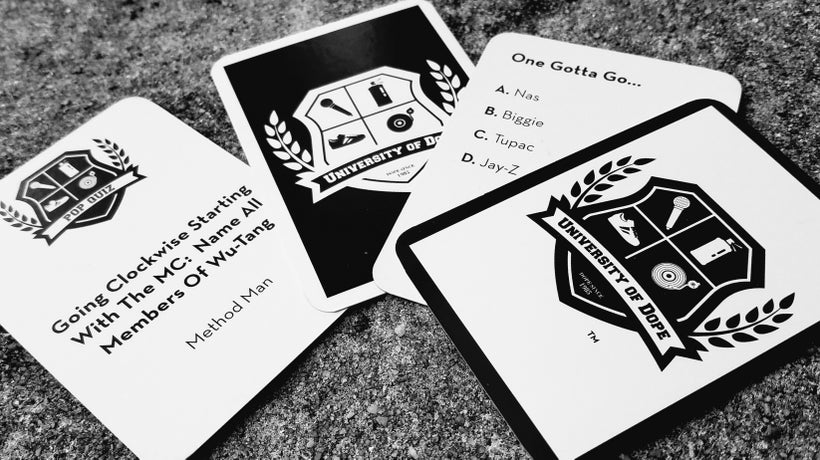 What is unique about your card game?
AV: First when you buy University of Dope it comes with an acceptance letter into our "school." What's great about the game is that it's scored by a "majority rules" system, and most of the questions are opinion based not trivia. All you need is an unpopular opinion! Another factor that sets us apart is our "Pop Quiz" questions. "Pop Quiz" questions are our challenge cards and it can be anything from "Going clockwise, start the lyrics to Juicy" to "Person to the left of you must do their best DJ Khaled impersonation". Pop Quiz cards add an element of surprise and really test hip-hop culture knowledge of your peers.
What kind of impact do you hope to have with it?
Marian: It is our hope that #UDope inspires dope discussions on what makes hip hop great. Everyone has their opinions on which artists they like and why, and this game encourages players to explain their reasons. We also hope it inspires players to look up artists they haven't heard of or to go back and listen to artists and figure out what made them great, for the culture.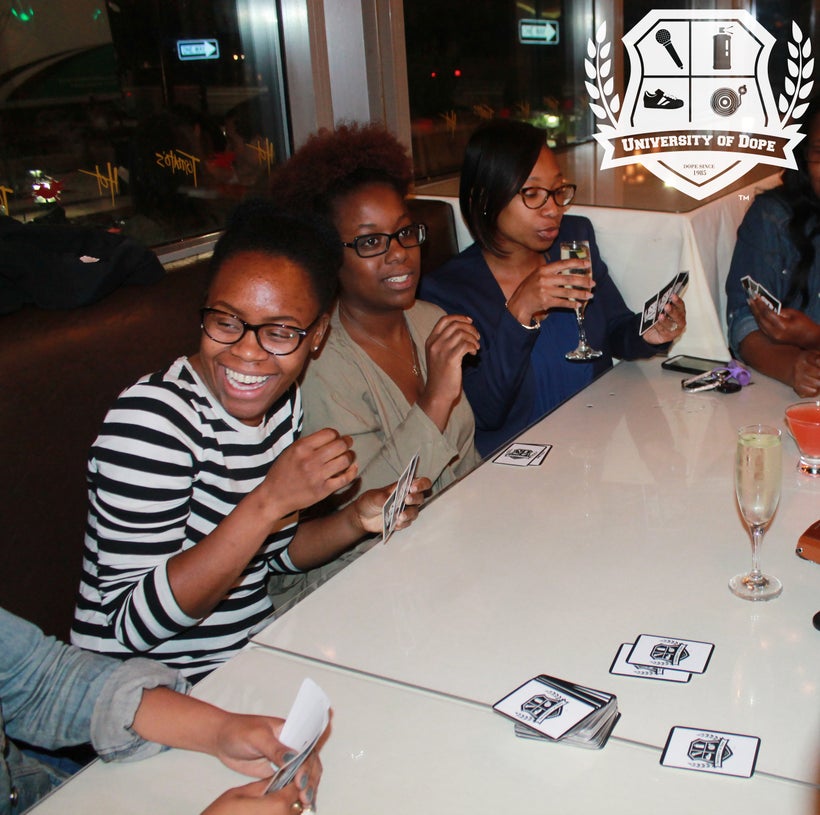 What process do you go through when making a business decision?
Marian: Research, research, research! We spent a lot of time trying to figure out how tabletop gaming companies work, how to produce the game and how to get it to the masses without pulling our hair out. Also, the University of Dope development was crucial, as was coming up with the questions and editing over and over again. It was difficult because we didn't want to leave certain artists out and we want all areas of the nation represented; editing and proofing consumed our lives. The adage, "Scared money don't make no money" was a major key for us also. Although we were crowd-funded, a majority of our start up funding came directly from our savings; by far the riskiest thing we've ever done.
What have been some of your failures, and what have you learned from them?
AV: The majority of failures always come in the beginning. When we developed our questions and because the culture is forever changing, some of the questions became outdated. For some reason we thought Nicki and Meek would stay together forever.....our mistake. We've learned to always double check everything. Lyrics you think you've known your entire life, *surprise* you have been saying it wrong for decades. As a result, we spend more time editing to make sure our brand is always current, concise and clear.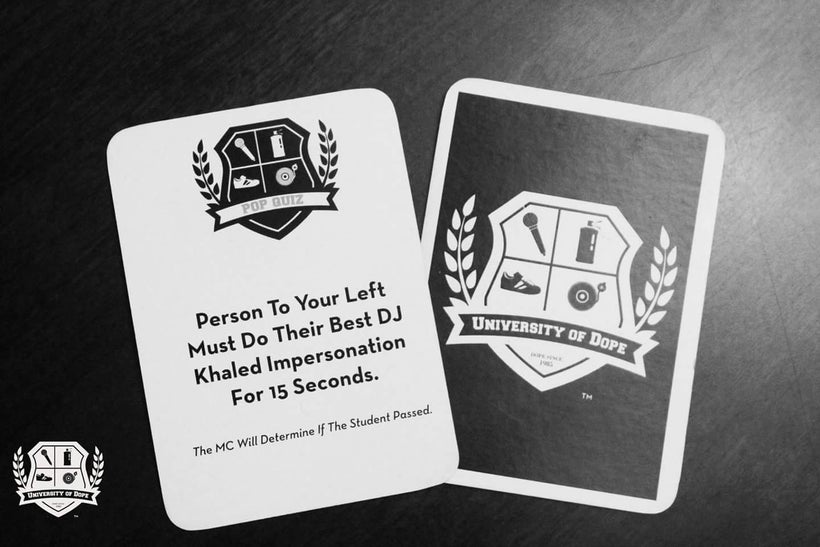 What would you say are the three key elements for being successful business owners?
Patience has to be #1. Taking your time and figuring out what is right and what also makes sense. Staying true to our brand and our voice is absolutely necessary. We often wrote out our timeline/deadlines to get things accomplished and we still had to edit them to make sure they made sense. If you rush to make even small business decisions, you will regret it.
#2 Persistence. In business you are going to make mistakes, but you have to learn from them and move on. Take in constructive criticism and continually progress.
#3 Completing a SWOT analysis. As annoying as your school teachers sounded, knowing what our strength, weaknesses, opportunities, and threats are essential to our success.
Where do you see yourself and your business in 10 years?
In 10 years, University of Dope will be in stores and homes across the world with several editions to include various hip-hop music lovers. We will also produce unique, engaging and dope events for music lovers of all ages. As Vance Hall, we will have a diverse portfolio of gaming products that will include tabletop and mobile apps. We also will give back to our community by assisting programs that help young girls break into male dominated industries. All of this while saying to ourselves "never thought hip-hop would take it this far."
How can the good folks out there reading this support you?
You can visit our website and grab a deck of cards at www.universityofdope.com
You can also follow us on FB, IG, and Twitter @UDopeEdu
-----------------------------------------------------------------
Donteacia Seymore is an American inventor and innovation strategist. She helps inventors all over the globe build, fund, and launch their incredible ideas. If you're looking to create a product and need a little guidance, join my new FB group or download the free guide, How to Build Your Product in 4 Easy Steps —-> Click here to get the Guide! Or go to bit.ly/build4steps
If you don't have a product and want to catch more of my interviews with dope entrepreneurs, sign up for my weekly podcast, The G Spot Podcast so we can help you find your sweet spot in today's global marketplace ——> Click here to subscribe Or go to www.thegspotpodcast.com
REAL LIFE. REAL NEWS. REAL VOICES.
Help us tell more of the stories that matter from voices that too often remain unheard.
This post was published on the now-closed HuffPost Contributor platform. Contributors control their own work and posted freely to our site. If you need to flag this entry as abusive,
send us an email
.