Here's an unwise way to get a politician's attention.
On Wednesday evening, a teenager punched Spanish Prime Minister Mariano Rajoy in the face during a campaign tour in the city of Pontevedra, the country's state-owned broadcaster RTVE reported.
The black-clad 17-year-old, whose name wasn't released, punched the prime minister's left temple while he was posing for photos, authorities said. Rajoy reported no serious injuries, but his glasses were destroyed.
Police immediately arrested and detained the teenager, RTVE said, and plan to charge him with attacking federal authorities while on active duty. He may face up to four years in prison, per Spanish law, even though he legally is a minor.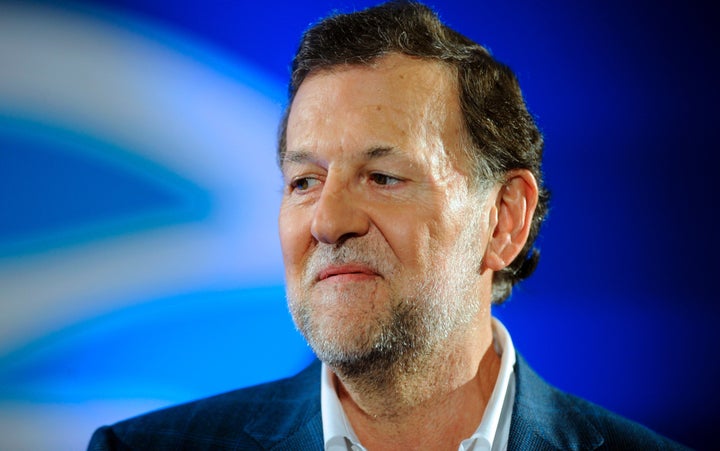 Ana Pastor Julian, the country's development minister and one of Pontevedra's People's Party representatives in the Congress of Deputies, condemned the attack on Twitter. "I have no words to express my indignation for the aggression to which Mariano Rajoy fell victim this afternoon in Pontevedra," she wrote.
Rajoy tweeted a message of thanks and encouraged everyone to "keep working."
"Heartfelt thanks to the displays of affection and solidarity that I have received this afternoon," he wrote. "Let's continue working."
Rajoy and other members of his People's Party had been campaigning in Pontevedra ahead of Sunday's general elections. The People's Party appears likely to gain the most votes in the upcoming elections, but is unlikely to win a majority in the Congress of Deputies, the country's 350-seat lower house, according to Spanish pollster Metroscopia.
Spain had a 24.5 percent youth unemployment rate in 2014, more than twice the European Union's average of 10.2 percent, according to Eurostat.
REAL LIFE. REAL NEWS. REAL VOICES.
Help us tell more of the stories that matter from voices that too often remain unheard.