 The general election is Nov. 6, but Spanish-speakers in Maricopa County, Ariz., are being told otherwise, with now two documents from the county's elections department stating the date -- in Spanish -- as Nov. 8.
They are direct translations of English-language documents, except for the date -- which in both cases is listed correctly in English, but not in Spanish.
The latest -- a bookmark distributed by the elections department -- was passed along to HuffPost on Tuesday by minority advocacy group Campaign for Community Change. (View the bookmark below.) It says, "Register today! Exercise your right to V-O-T-E!" and goes on to list important dates. Yvonne Reed, spokesperson for the Maricopa County Department of Elections, told HuffPost that some of the Spanish-language notices were incorrect because the department used the election date from last year, but that they are no longer being distributed.
The county had to apologize last week for a similar mistake on documents attached to updated voter registration cards. Those papers also listed the general Election Day as Nov. 8 in the Spanish version, even though the English-language version has the correct date.
Reed told ABC News last week that the incorrect documents went out to relatively few people and the mistake was quickly fixed.
"It's an honest mistake," she told ABC News. "Between the time the voter [who caught the mistake] came in to our front counter to get her card and we were notified of the error, the mistake had been corrected."
Reed pointed out Tuesday that the election date is listed correctly in Spanish on the department's website and in material from the candidates, and said officials will do what they can to fix the confusion.
Maricopa County has a somewhat bad reputation with Latinos, particularly because of its sheriff, Joe Arpaio -- who is unrelated to the elections department -- and his controversial raids to net undocumented immigrants.
Latinos make up 30 percent of the population in the county.
Campaign for Community Change criticized Maricopa County Recorder Helen Purcell, who oversees the elections office, for the repeated Spanish-language form mistakes.
"That's three strikes for Purcell, and she knows it," Rudy Lopez, national political director for the Campaign for Community Change, said in a statement Tuesday. "No reasonable person can believe that these are all honest mistakes. Purcell has made it hard not to suspect an obvious attempt at the County Recorder's office to suppress Latino voters." Before You Go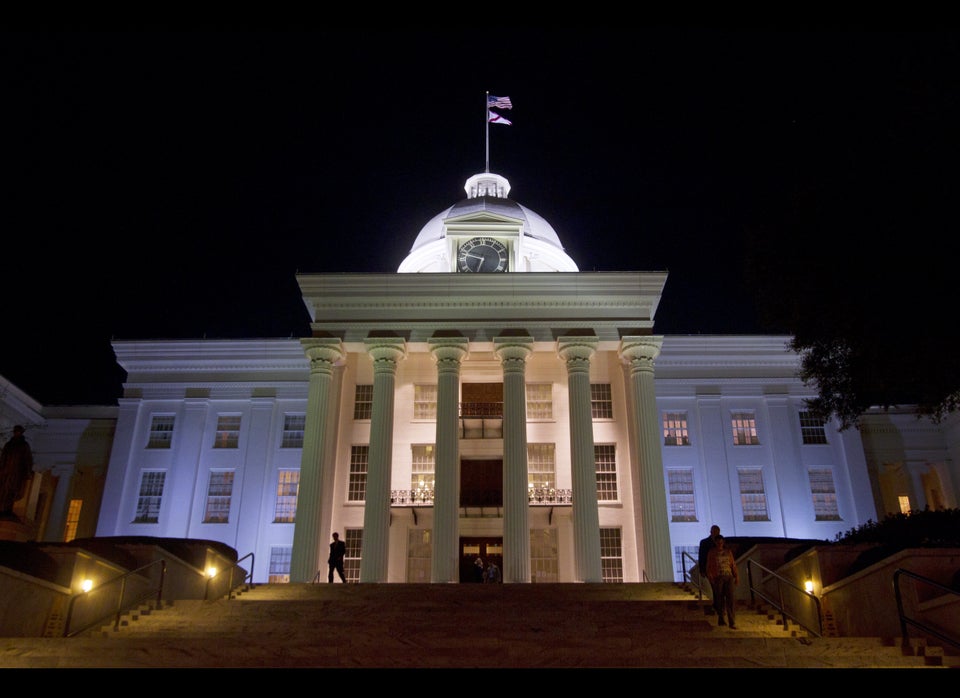 U.S. State Capitol Buildings
Popular in the Community