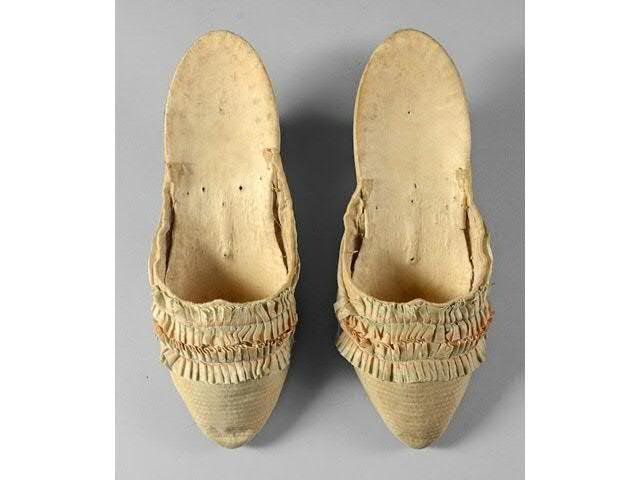 A pair of white silk mules were recently sold for $57,000 at an auction in Toulon, France.
Why so pricey? Marie Antoinette supposedly wore them during her reign. Newser reports that the shoes feature tricolor ribbons, and that Antoinette may have worn them during the Fête de la Fédération on July 14, 1790 -- a day commemorating the storming of the Bastille a year prior. As we now know, things didn't go well for Antoinette and her husband, Louis XVI, in the days to come. By September 1792, the monarchy was abolished and the royal family was sent to prison. Antoinette was convicted of treason and subsequently executed in October 1793, a mere three years after supposedly wearing her tricolor-ribboned shoes, which are a size 36.5 (6.5 for North Americans).
What do you think? Would you ever pay that much for a pair of shoes?
Popular in the Community