Warning: This post contains nudity and may not be appropriate for work.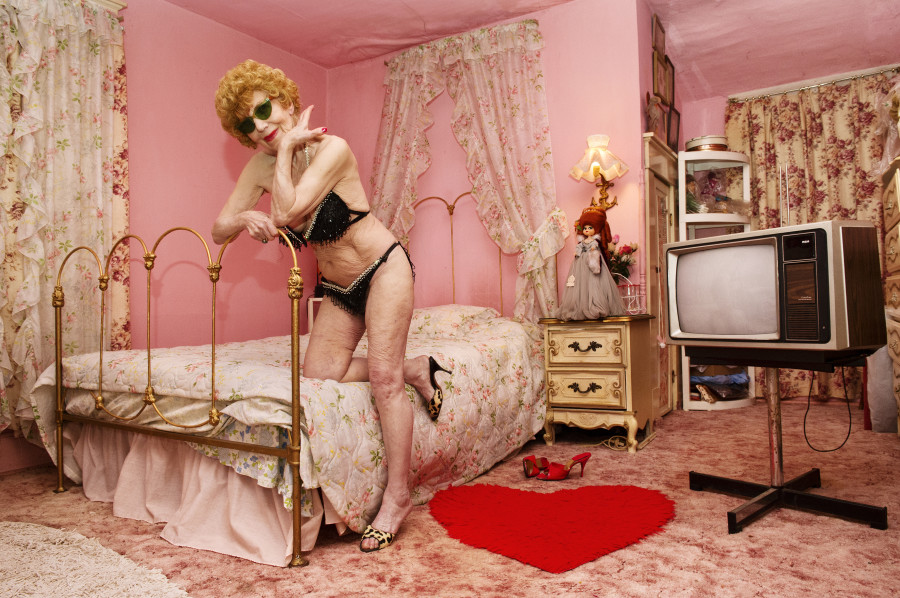 La Savona, Indianapolis Indiana 2012
It takes a brave spirit -- of any age -- to pose for the camera donning nothing but feathers, rhinestones and sparkly heels. To do so post-retirement, however, requires a certain combination of confidence, liberation, fire and sensuality we can only imagine.
In her series "Legends," photographer Marie Baronnet photographs the former legends of American burlesque in all their scantily clad glory. Though aspects of the burlesque performers' attitudes as well as parts of their physical appearance have changed over time, the undeniable spark of eroticism remains, seducing the viewer with a strangely magnetic grip.
Baronnet was inspired to embark on the series after meeting and then interviewing and photographing burlesque icon Dixie Evans. The photo shoot compelled Baronnet to expand the project and seek out other former burlesque luminaries around the country. "I was driven by the desire to work again on women's representation, with older women, usually not shown with full charge of audacity and femininity," Baronnet explained to The Huffington Post. "Also, I was discovering and investigating their stories just as an ethnologist on individuals of a rare tribe."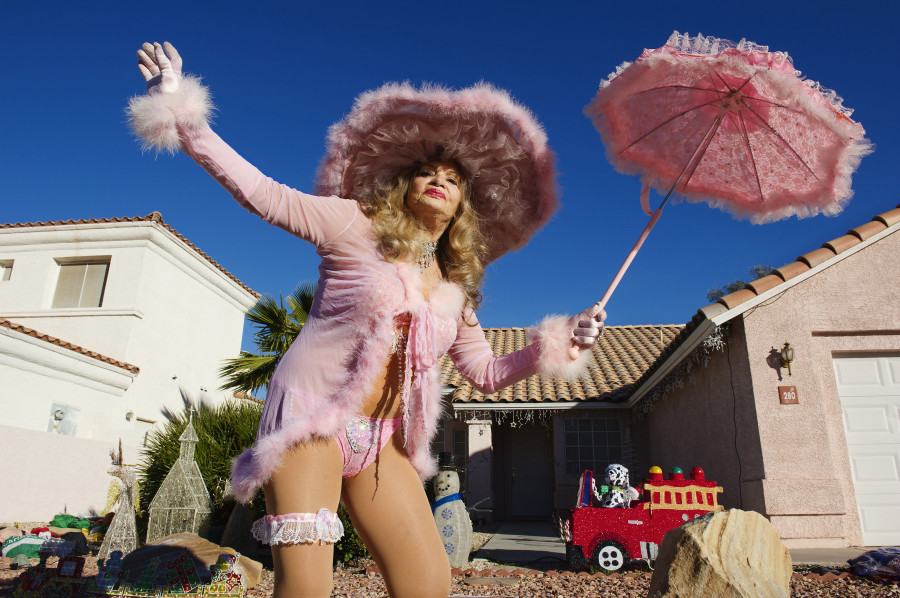 Bambi Jones, Henderson Nevada 2012
The word burlesque, derived from Italian burlesco or burla, which means joke or ridicule, can refer to both dramatic and literary parodies caricaturing more serious works. In America, the term has come to refer to a particular variety show format, often incorporating elements of bawdy comedy and striptease. But the tradition has always been about far more than disrobing.
"American burlesque is an authentic art form," explained Baronnet. "It is as modern and contemporary as it is political, an intelligent mix of popular tradition and social avant-garde. It's a strong community where all genders are mixed and celebrated."
Likewise, the women of American burlesque are just as authentic. "These women were pioneers, using their art to conquer for themselves and for other minorities their independence. They were natural activists of the feminist cause, consciously for some, not so much for others. But they all were 'free spirits' at heart, and so bold for their time," she continued.
"For those women, burlesque is an imaginary world of its own, which in my mind makes it a genuine artistic domain of expression, just like painting or cinema. They invented modern 'performance' on stage in direct interaction with their lively audience, plugging into human soul and flesh, dancing with elegance and suggestion, wearing (or 'un-wearing') haute couture costumes, improvising choreographies on live music. Glamour and imagination were thrown at the spectators."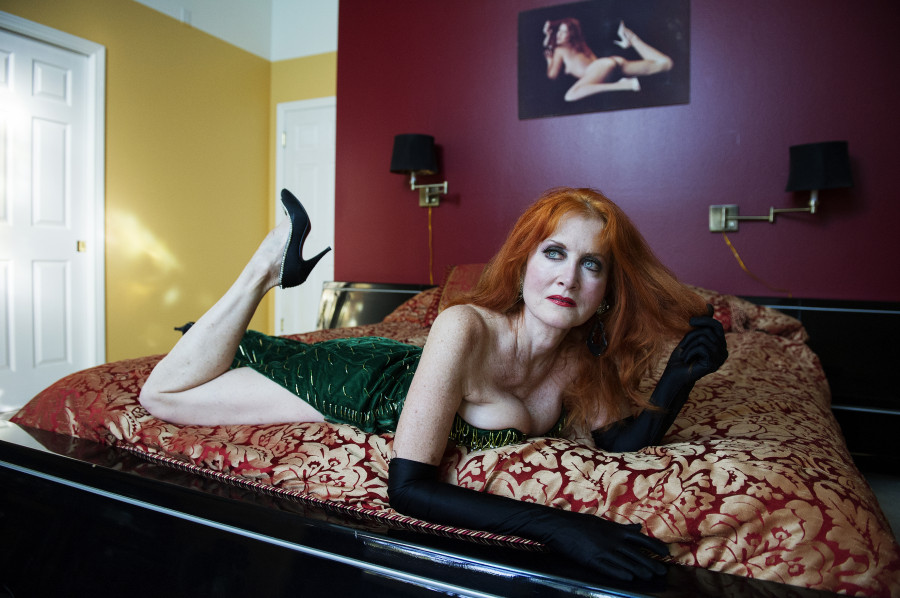 Stephanie Blake, Simi Valley 2013
Baronnet used her investigative skills to track down potential subjects, finding help in the accommodating burlesque community along the way. The photographer collaborated with each of her models on a concept for their image, plotting out a particular attitude, setting and costume for each. "Again, these women are creative and audacious; they are performers by nature, so they were not afraid of my photographic propositions. With each one, the shoot was an adventure that took us beyond the usual 'pin-up' cliché." The images range from playful to contemplative, with some subjects appearing completely unclothed while others don bedazzled bikinis, garter belts and corsets. Partly nostalgic and partly of the moment, the works capture the multiple shades of past and present that make up a human being.
"They see themselves as they are today, and as they are yesterday," said Baronnet. "I never tried to make them look much younger; it was part of the deal and they agreed to it, not afraid of reality. It's a photographic moment where the past meets the present, reflecting on each other, where I state that it's important that older women can be shown, as beautiful, spiritual, inspiring."
In the end, "Legends" chronicles a particular breed of American heroine, while giving us all something to look forward to in our later years. In the words of Baronnet: "There is no age to be a woman and to be alive, and that's eroticism."
You can purchase Baronnet's photography book Legends: The Living Art of Risque, with accompanying interviews, here.
Related
Popular in the Community