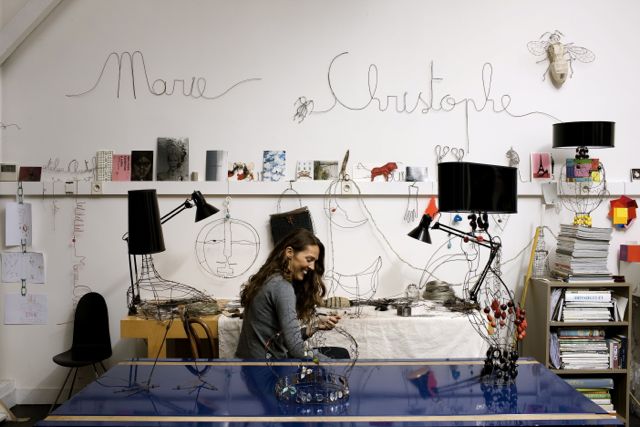 The magic starts with a simple ball of wire.
In the expert hands of French artist, Marie Christophe, wire is twisted and looped and coiled, meandering its way through glittering crystals and colorful beads, morphing into an elaborate chandelier or a whimsical sculpture.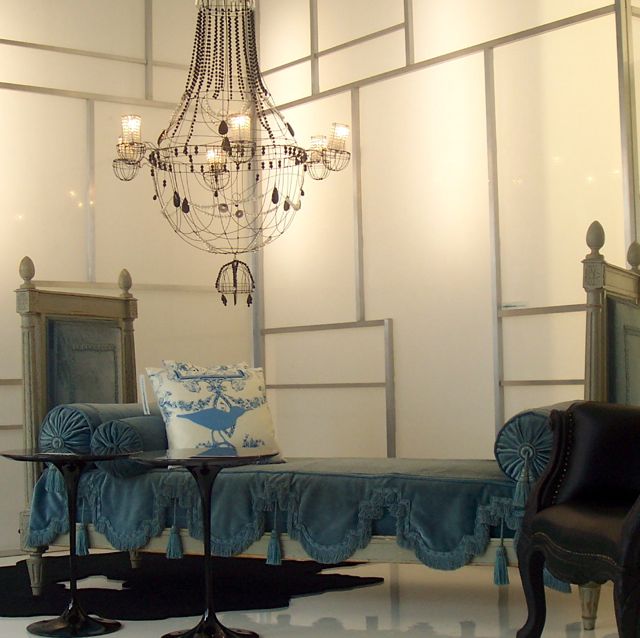 All photos: Arnaud Meyer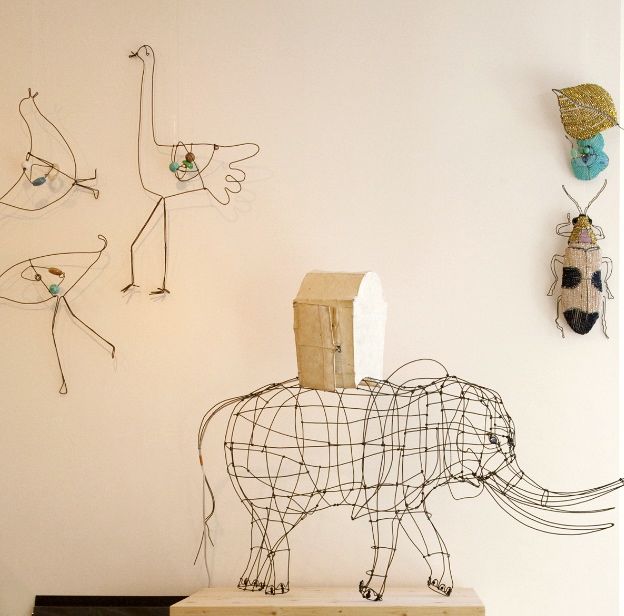 Since she was a child, Marie has been crafting objects out of wire. Her father was an architect, so she grew up learning about the anatomy of structures and form. After studying graphic art and interior architecture at Ecole Supérieure de Design, Penninghen in Paris, her wire sculptures began to take shape as both works of art and functional lighting.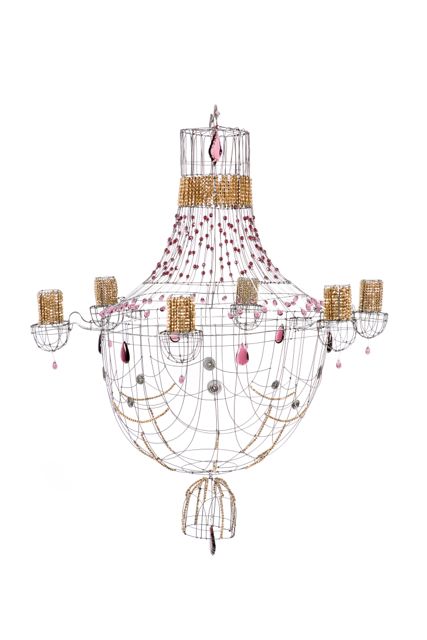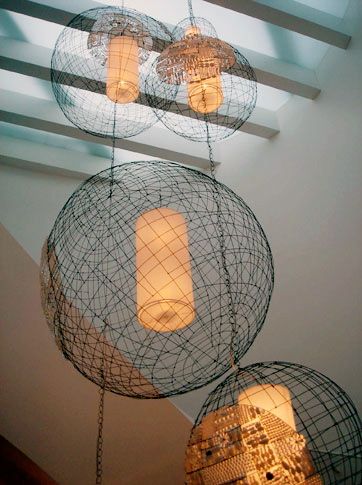 Inspiration is everywhere... from an element of architecture, to a patterned fabric, to the art of the '50s and '60s. Carrying a notebook wherever she goes, Marie sketches ideas that become the basis for her creations.
"A good design for me is to get the right balance between style and substance, so that the object organically finds its inherent function, be it aesthetic or utilitarian."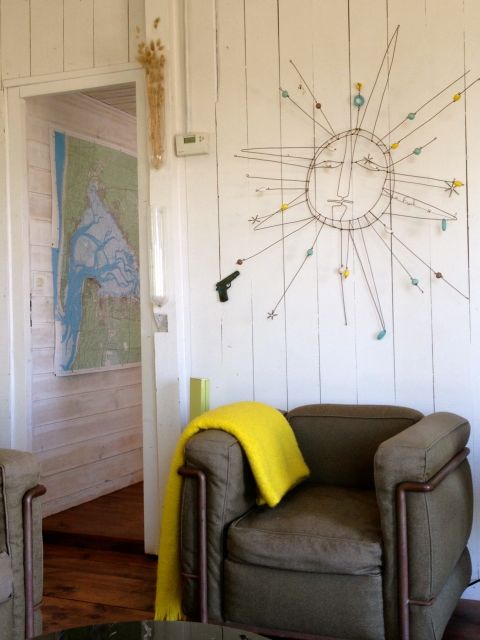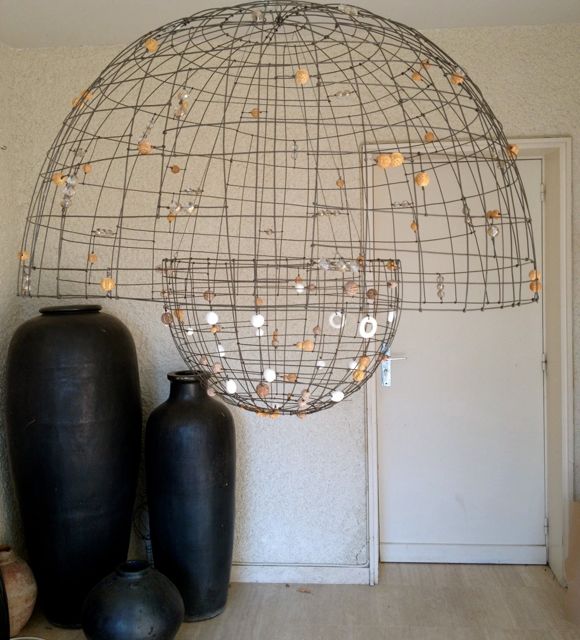 Her stunning work captured the eye of some of the most prestigious designers in Paris, among whom she has crafted flocks of playful penguins for Roger Vivier, and sconces and chandeliers for Dior.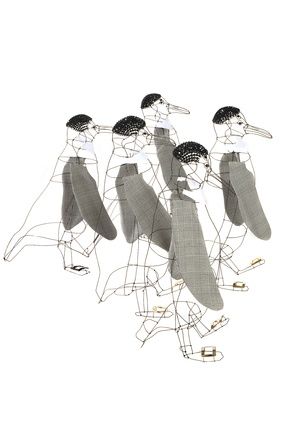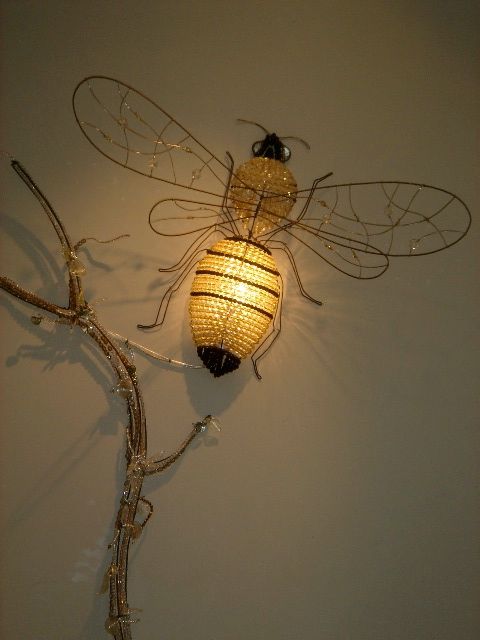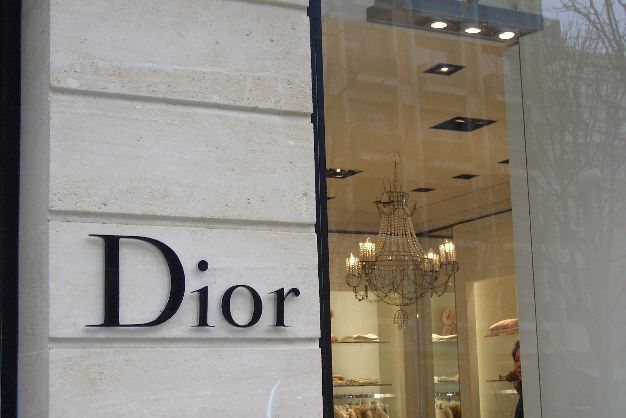 Hermès commissioned her to create four life-sized horses. Marie sculpted the figures as if they were in motion, and suspended them from above, which resulted in a theatrical display.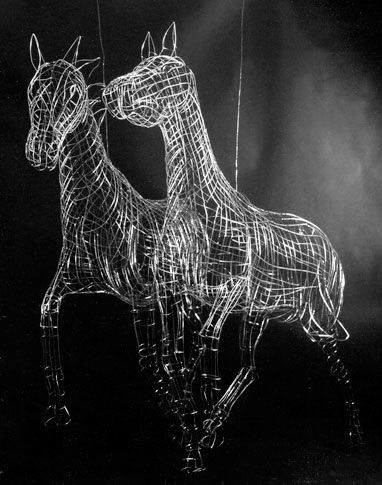 This past spring, French perfume company, Guerlain, opened a boutique in Versailles where, inspired by the chandeliers in the nearby palace, Marie fabricated a seven-foot-high wire chandelier embellished with gilded bees and vintage Guerlain perfume bottles.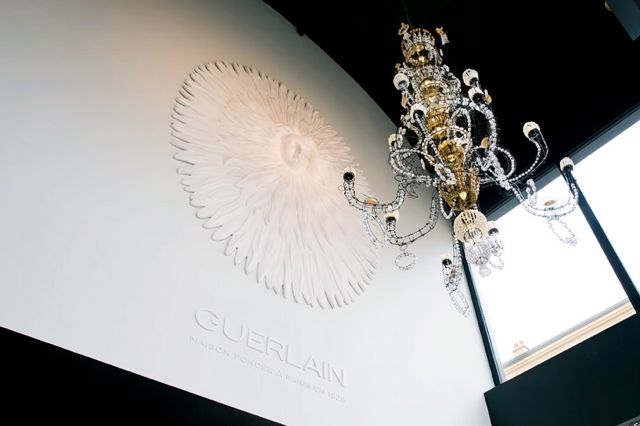 Hotels, spas, and private home owners are also commissioning her unique bespoke work.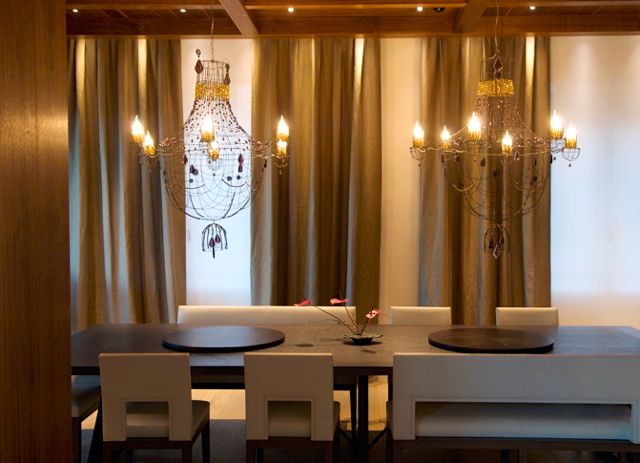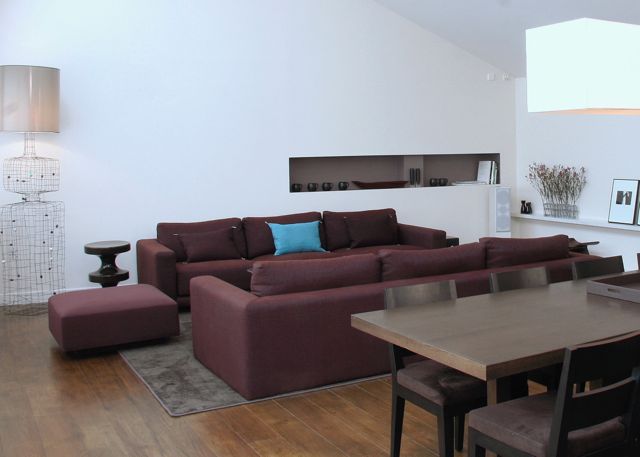 Thanks to Lisa Fontanarosa, an artists' representative based in New Mexico, Marie's remarkable work was introduced to the United States. Lisa represents an exclusive group of artists and craftspeople from around the world, hand-picked by her for their unique materials and methods. She literally swooned when she caught sight of Marie's enchanting wire sculptures in a Paris gallery in 1999, and knew she had to share them with the world.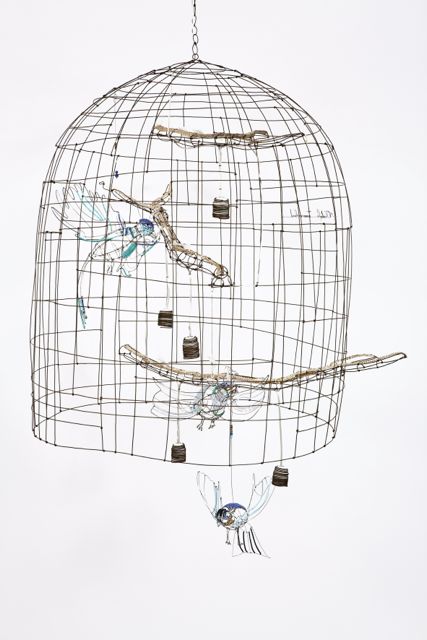 While her sought-after, fantastical works of art grace establishments and homes around the world, Marie is at home in her studio in a picturesque village in the south of France with her wire and tools... fashioning her next enchanting creation.
"The crucial moment is when a sculpture finally becomes an animal or an object; when it gets its recognizable and ultimate identity."
Her favorite piece? A tiny bird (about 7" tall) she calls Piu Piu, which she loves "because you can take it with you everywhere."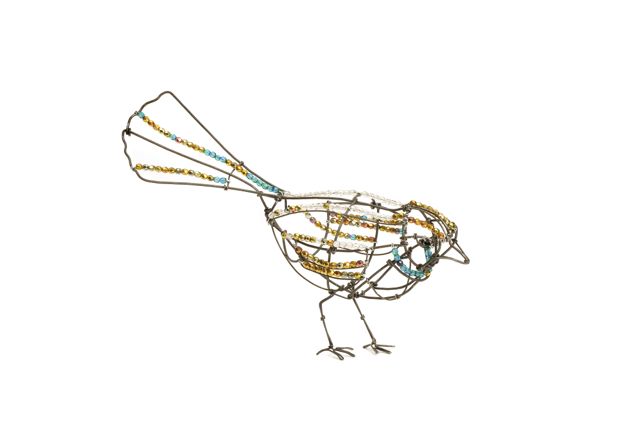 FOR MORE STORIES OF ARTISTS AND CRAFTSPEOPLE FROM AROUND THE WORLD, AND A SOURCEBOOK OF PLACES TO EAT, STAY, SHOP, AND SEE, GO TO JUSTONESUITCASE.COM
Popular in the Community