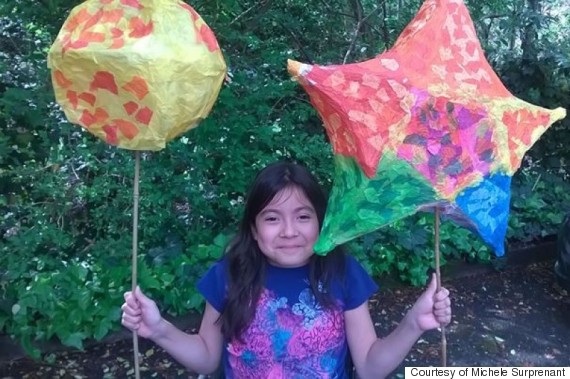 A young girl used some powerful words to express her gratitude for those who helped her when she needed it most.
After enduring abuse as an infant which eventually resulted in her inability to walk, Marie Surprenant was adopted out of foster care by social worker Michele Surprenant, when she was 19 months old. Today, the now-8-year-old is living a happy life and to show her appreciation, Marie wrote an open letter to the detectives and social workers on her case, thanking them for helping her land in a loving home.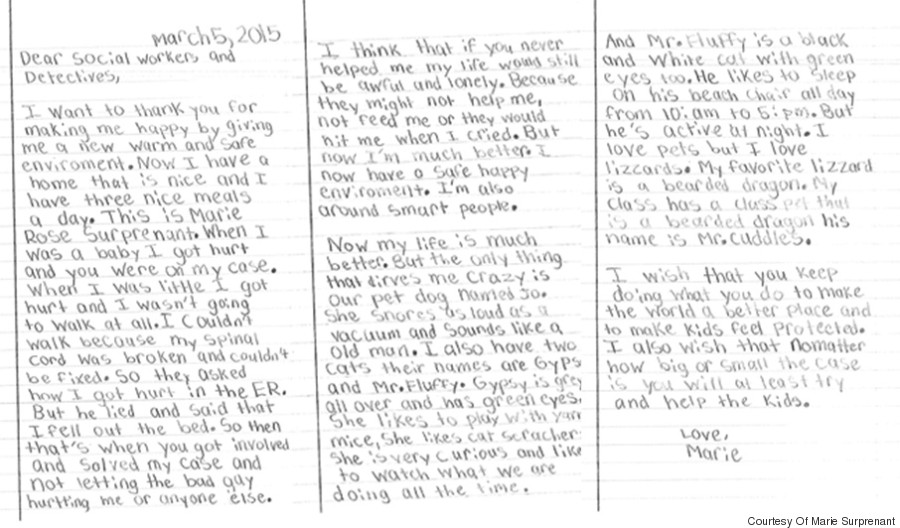 The letter.
"I want to thank you for making me happy by giving me a new warm and safe environment ... I think that if you never helped me my life would still be awful and lonely," Marie wrote in her note. "I wish that you keep doing what you do to make the world a better place and to make kids feel protected."
Surprenant initially sent out copies of the note to the social workers at Children's Healthcare of Atlanta, where Marie's case was managed, and was eventually posted on the hospital's blog. The note attracted quite a bit of attention, becoming one of the top-read posts on the site of all time, Good Morning America reported.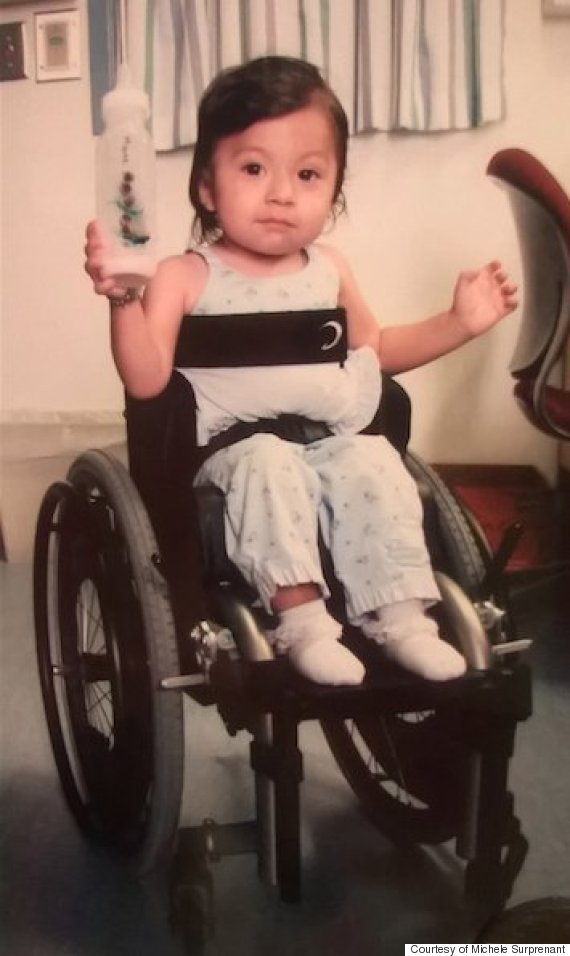 Marie, when she was younger.
"It was a letter maybe meant for 30 people," Surprenant told HuffPost. "I never thought it'd blast off like this."
While with her biological family, Marie sustained spinal cord injuries, and was left a paraplegic. Regardless, Surprenant says that Marie has developed a strong, fun personality, and wrote the note not only to give thanks, but also to let the people who worked on her case know that, while she endured a lot, she's come out strong.
"Even though things can start out sad, they can end up better than you ever imagined," the proud mother told HuffPost. "This was kinda her way to show people, 'Hey, I'm strong, I'm just a normal person. I'm in third grade, and I like lizards.'"
The open letter has been widely shared, and has even helped the family get in contact with a social worker who once worked on Marie's case, Surprenant says.
Marie's glad she's gotten to express her appreciation, according to her mother. After all, with the help of the detectives and social workers, the girl was able to become the delightfully quirky person she is today.
"She's a really funny kid. She has a great sense of humor -- the kinda person where if she was 40, we'd probably be friends," Surprenant said.
Calling all HuffPost superfans!
Sign up for membership to become a founding member and help shape HuffPost's next chapter
BEFORE YOU GO