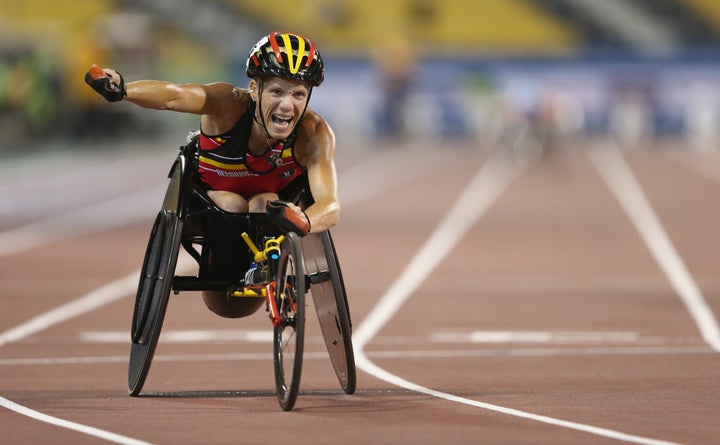 Lately, during the many nights Marieke Vervoort spends awake and in pain, two things have been crossing her mind: gold medals and death.
In a perfect world, she might have both soon.
The 37-year-old Belgian Paralympic champion has an incurable degenerative spinal disease, one that causes unimaginable pain. Pain so great she's considering euthanasia after the Rio Games, which will be her final competition.
During the 2012 Games in London, Vervoort won gold in the 100m wheelchair sprint and silver in the 200m.
"Everybody sees me laugh with my gold medal, but no one sees the dark side," Vervoort told the French newspaper Le Parisien, in comments translated to English by The Advertiser.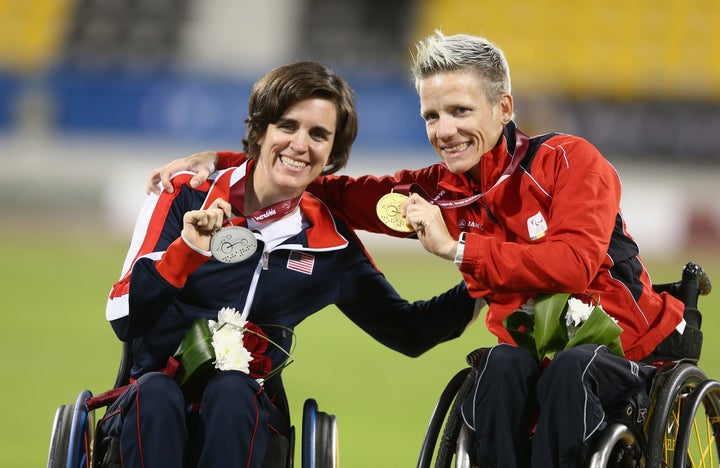 "I suffer greatly, sometimes sleeping only 10 minutes a night ― and still go for the gold," she said. "Rio is my last wish. I train very hard even if I have to fight day and night against my illness. I hope to finish my career on a podium in Rio."
In 2002 ― two years after Vervoort contracted the rare disease and ended up paralyzed ― Belgium implemented what's been termed "the world's most liberal law" for physician-assisted suicide. In 2014, the country extended the right to terminally ill children of any age.
"I have a bucket list, including stunt flying, and I have started thinking about euthanasia."
Vervoort isn't certain yet if that's her path, but she does seem to have a pretty specific image of what it might look like.
"My funeral, it's not going to be in a church. It's not going to be with some coffee and some cake," she told France 2, as translated to English by The Independent. "But I want everybody to have a glass of champagne and to say, 'Cheers, Marieke. All the best. You had a good life. Now you are in a better place."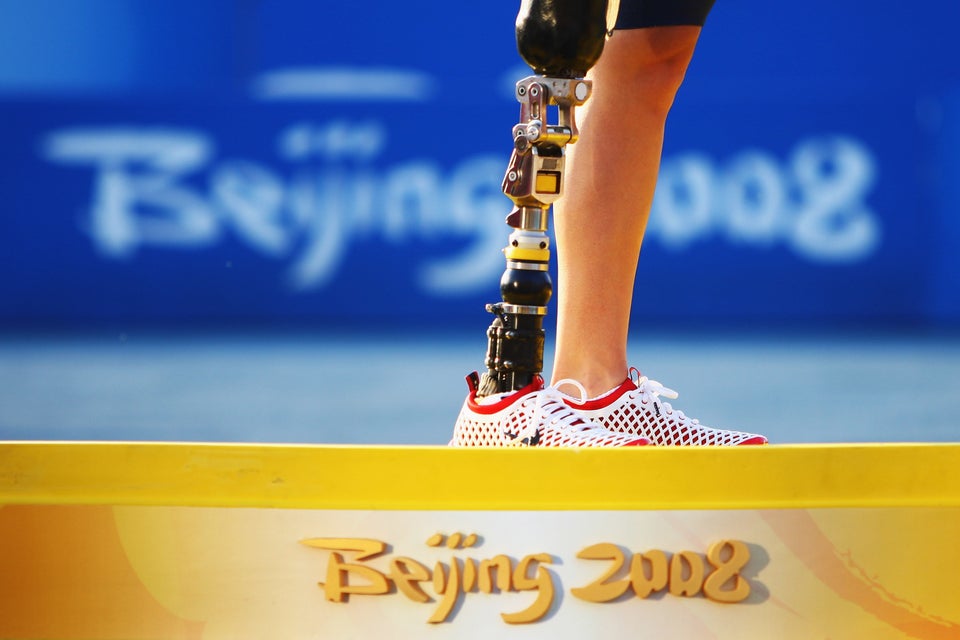 Absolutely Inspiring Photos To Get You Pumped For The Paralympics
Popular in the Community