Photographer Mariette Pathy Allen was traveling in New Orleans for Mardi Gras in 1978 when she realized she was staying in the same hotel as a group of stunning cross-dressers. When that group, donning glittering gowns and extravagant wigs, invited her to breakfast, Allen brought her camera equipment along.
"I took my first photograph of the group as they stood around the hotel's swimming pool, and when I did, my life changed," Allen explained in a statement. "As I lifted the camera to my eyes, I found myself looking into the eyes of the person standing in the middle of the group. Suddenly, I no longer saw a man or a woman, but the essence of a human being, a soul. Through meeting this person, I had the privilege of entering a hidden world that offered me a passport to travel beyond boundaries."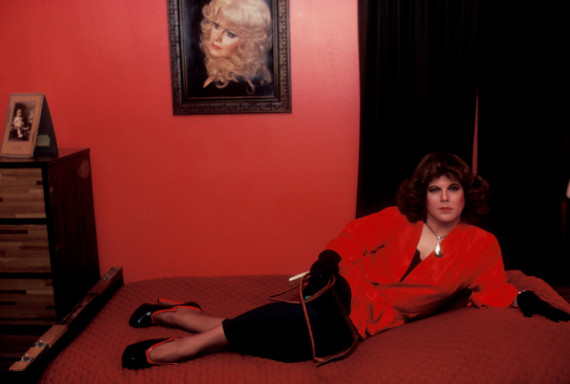 Kay, ex Green Beret
This coincidental experiences sparked a lifetime of art-making centered around the documentation of gender non-conformists and transgender individuals. In the late 1970s and early '80s, the work that Allen was accomplishing hadn't been done before. With each image captured she added to the meager archive of gender-variant experiences, revealing to both her subjects and their loved ones the beauty that accompanies gender freedom. Many of her models didn't feel completely comfortable expressing their gender identities until they saw their inner selves in the flesh.
"I saw, and still see, my work as art focusing on the 'de-freakification' of gender variant people," Allen says. "I saw the need to photograph cross-dressers in the daylight of everyday life, and when possible, with their wives and children, at home, or outside, and at transgender conventions." Allen's work was compiled into an exhibition titled "Transformations," which showed at Simon Lowinsky Gallery in 1990. Not surprisingly, the exhibition was a pivotal one.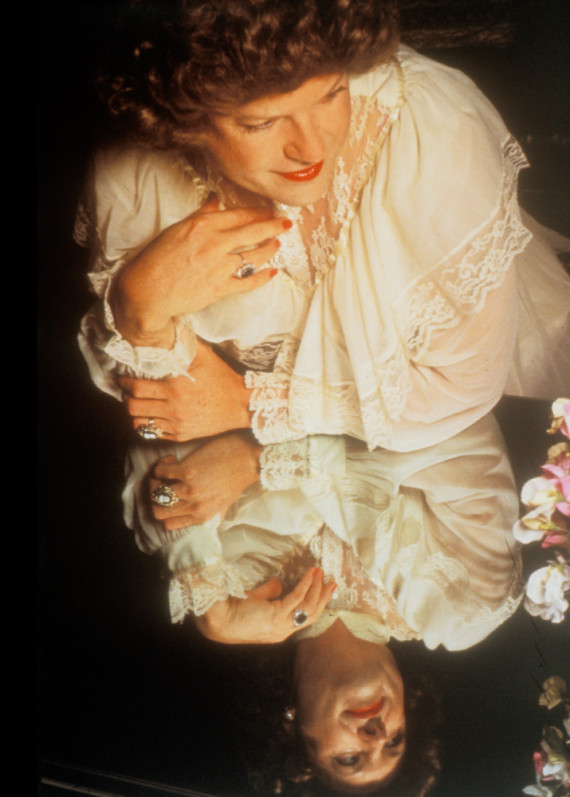 In the years since, Allen has continued to document under-exposed communities that explore the fluidity of gender in different ways. From 1990 to 2003, Allen documented American transgender youth and the political activism surrounding them in "The Gender Frontier." Since 2012, she has been working on "TransCuba," a glimpse into the lives of transgender communities of Cuba, capturing their growing visibility in a macho-centric culture. Over the past 37 years, Allen has established herself as the eye of gender-variant communities in the U.S. and abroad.
See Allen's revolutionary images below and let us know your thoughts in the comments.