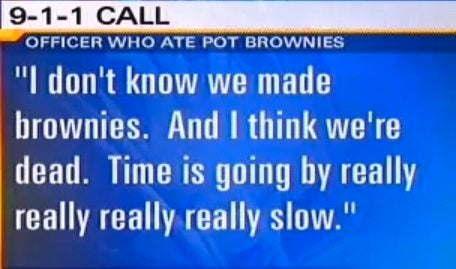 Smoke 'em if ya got 'em! If you don't got 'em, don't dial 911 to report your purloined pot, unless you want the police to bust your dopey butt.
There are plenty of stoners out there who smoked enough that they apparently didn't expect to get a knock on the door after reporting their weed-related grievances.
In celebration of April 20 -- 4/20 to those of us in the know -- HuffPost Weird News bring you some of the dankest marijuana 911 call stories on the web. We even threw in a couple of our favorite weird pot stories to give you a news buzz.
Keep that high going by reading this roundup:
Puking Pothead: Calvin Hoover, a 21-year-old Oregonian, called 911 from his car to report his weed stolen. But it took the dispatcher a while to understand him because the allegedly drunk driver was vomiting on himself during the call, according to the Associated Press. He said in the 2009 incident that someone had broken into his truck and stolen cash, a jacket and his weed. The dispatcher sent cops -- but they collared Hoover on DUI charges.
Weediculous:Colorado cannabis smoker James Farnsworth got what he wanted when he called 911 to report his ganja stolen. Officers arrested the alleged perp. What Farnsworth didn't expect is that cops would search him as well, find enough weed on him to label him a dealer, and arrest him on the spot. In the November 2011 incident, Farnsworth told cops that Derrick Richardson had Tazed him and stole his pot as the two met for a drug deal, according to KKCO. Richardson was arrested on suspicion of aggravated battery and pot possession, and Farnsworth was collared on suspicion of marijuana sale.
'Time Is Going By Really Really Really Really Slow': Indeed. In this famous 911 call from 2007 (video below), Detroit-area officer Edward Sanchez allegedly took some green he'd confiscated during an arrest he made, cooked it into a batch of brownies, and ate them with his wife. He got so blazed that he thought he was dying -- according to the tape -- and called 911 for an ambulance.
"We made brownies," he told the dispatcher. "And I think we're dead. Time is going by really really really really slow."
In the end, Sanchez did not die, but he didn't get charged with a crime, either.
Story continues below Friends don't let friends smoke and call 911.
I Know My Address, Man, It's... It's...: Von Powell, a 22-year-old man from Gainesville, Fla., called cops to report that he was robbed at gunpoint for his sticky-icky and cash. The Weekly Vice reported Powell told police that he was sitting in his living room smoking a blunt, when two armed men burst through the door and stole his stuff. Sadly, Powell couldn't tell them where he was because he'd forgotten his address. Officers found him driving around his neighborhood of Greenleaf (yes, Greenleaf) and questioned him -- with the help of a drug-sniffing dog. He was arrested on a charge of marijuana possession.
Ganja Granny: She may be the oldest drug kingpin of all time. Darlene Mayes, 73, was allegedly found with 4 pounds of pot and nearly $300,000 in her home. Investigators believe that she supplied about 40 percent of the pot circulating in the vicinity, which includes Tulsa and parts of Arkansas, Kansas and Missouri.
Related
Before You Go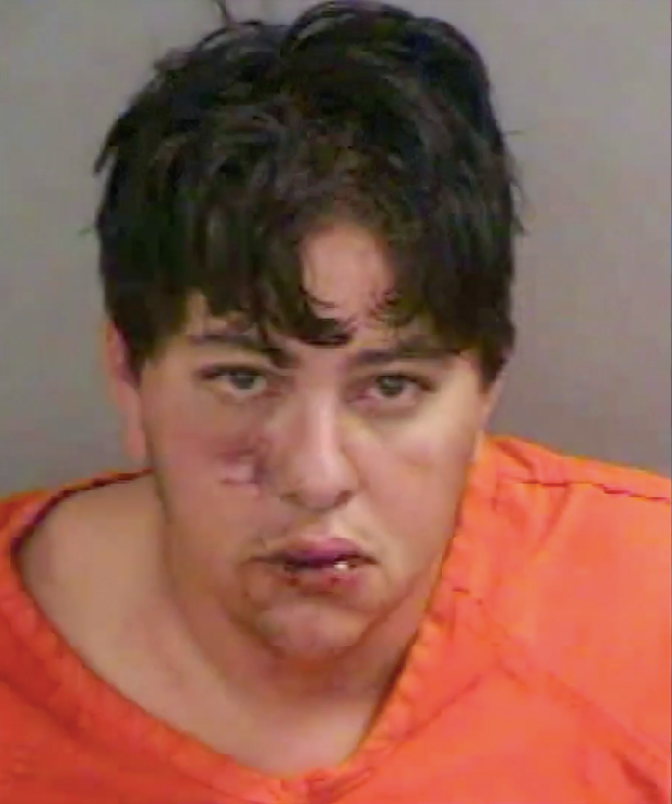 Outrageous 911 Calls
Popular in the Community